The global number of confirmed coronavirus cases is nearing one million.
Meanwhile, according to official records, in the UK:
33,718 people in the UK have tested positive for Covid-19
More than 163,000 people have been tested for the virus.
Here's the latest developments:
UK's new 100,000 testing target
The UK will carry out 100,000 Covid-19 tests per day by the end of April, Matt Hancock has said, as he set a new target as part of the government's testing strategy.
After several days of intense scrutiny over failures in testing, the health secretary said he was setting out a new "five-pillar" strategy on the issue.
He said the UK would hit 100,000 tests per day, which can be made up of antigen tests that tell people whether they currently have Covid-19, as well as antibody tests to see whether people have previously had the infection.
Hancock said his five part strategy was:
– Swab testing in Public Health England (PHE) and NHS labs
– Using commercial partners, including universities and private businesses, to establish more swab testing
– Introducing antibody blood tests to determine whether people have had Covid-19
– Surveillance to determine the rate of infection and how it is spreading across the country
– Build an "at-scale" diagnostics industry to reach 100,000 tests by the end of April.
Hancock said the Government was working with nine potential providers on a new antibody test – which many argue is the key to releasing the lockdown – but that this would only be rolled out when clinicians were confident it was a valid test.
Meanwhile, HuffPost UK has revealed companies are selling coronavirus tests commercially online at a time when the government is struggling to provide vital testing to frontline NHS workers.
But others are continuing to sell kits online to anyone who can afford to pay, with tests retailing for prices between £249 and £299.
CityDoc and Better2Know, both large established firms that provide private healthcare testing services, are advertising kits for sale – and say NHS staff are among those buying the tests.
Boris Johnson still has coronavirus symptoms
Boris Johnson is still showing coronavirus symptoms, Downing Street has confirmed.
The PM's official spokesperson told a Westminster briefing: "The PM continues to have mild symptoms, but he does still have symptoms."
Asked if he would be leaving self-isolation on Friday, the spokesperson said: "We're following the guidelines from Public Health England and from the chief medical officer which state that you need to self-isolate for a period of seven days, so no change in that."
Johnson will look to find a way to participate in the "clap for our carers" celebration on Thursday evening despite remaining in self-isolation, No.10 said.
His spokesperson said: "The PM definitely wants to find a way of expressing his continued appreciation for the fantastic efforts that NHS staff are making and the PM would urge as many people as possible to take part tonight."
US jobless claims double
The number of Americans filing claims for unemployment benefits last week shot to a record high for a second week in a row - topping six million.
The 6.65 million figure is an increase from 3.3 million the previous week, the US Labor Department said on Thursday.
More than 80% of Americans are under some form of lockdown, up from less than 50% a couple of weeks ago, leaving state employment offices overwhelmed by an avalanche of applications.
Economists say the country should brace for jobless claims to continue escalating, partly citing generous provisions of a historic $2.2 trillion fiscal package signed by president Donald Trump last Friday and the federal government's easing of requirements for workers to seek benefits.
British Airways and National Express scale back operations
British Airways has announced plans to introduce a modified version of the government's job retention scheme, with workers to be furloughed on 80% of pay, because of the coronavirus crisis, the Unite union confirmed.
Unlike the government scheme, there will be no cap on earnings, said the union.
Workers will be able to divert their pension contributions into their pay for a short period of time and there will be no unpaid temporary lay offs or redundancies, said Unite, adding that a redundancy process that had already begun has been halted.
Earlier, National Express announced it would temporarily suspend all bus services from midnight on Sunday.
The bus operator said it had kept a limited network of coach services running to help people with essential travel, but it is "no longer viable to continue to do so".
Transport for London has cut London Underground train services by 50% – to be used only by frontline workers – and many national rail services have been scaled down as households are urged to stay at home to curtail the spread of coronavirus.
Workers feel 'conned' by being forced to take holiday during lockdown
Workers across the country are being forced to take days off during the coronavirus lockdown, with little to do except take their daily exercise, "watch Netflix" or even just carrying on working.
Several have contacted HuffPost UK to say they feel "upset", "conned" and "frustrated", describing employers' decisions to enforce annual leave as "a slap in the face" and "unfair".
The workers affected all said they were lucky to still be in a job during a crisis which has seen thousands laid off and even more furloughed, and understand employers are in a difficult position.
But few see why they should be forced to take days off when they cannot do anything and the government is advising firms to allow workers to carry over days off into 2021, meaning the impact could be more spread out.
Doctors could be asked to decide which Covid-19 patients should receive life-saving treatment
Coronavirus patients could have their treatment withdrawn and offered to others who are more likely to survive, according to new guidance for doctors.
The British Medical Association's (BMA) latest ethics advice said medics could be forced to make "grave decisions" should hospitals become overwhelmed with patients.
The document warned that decisions around rationing scarce resources, such as ventilators, could determine whether large numbers of patients will receive life-saving treatment or not.
"Health professionals may be obliged to withdraw treatment from some patients to enable treatment of other patients with a higher survival probability," the guidance states.
"This may involve withdrawing treatment from an individual who is stable or even improving but whose objective assessment indicates a worse prognosis than another patient who requires the same resource."
Dr John Chisholm, chairman of the BMA's medical ethics committee, said: "Looking ahead to the coming weeks, if hard choices are required, we know they will be contested. There will be anger and pain.
"People who, in normal circumstances, would receive strenuous treatment may instead be given palliation in order to favour those with greater likelihood of benefiting.
"Nobody wants to make these decisions, but if resources are overwhelmed, these decisions must be made."
The new guidance came as the UK experienced its biggest day-on-day rise in deaths so far, with the death toll now standing at 2,352 – an increase of 563 in one day.
Meanwhile, the Guardian reported that a major London hospital almost ran out of oxygen for coronavirus patients on ventilators because it was treating so many patients who needed help breathing.
The paper said the incident – which happened last weekend – prompted a letter from NHS England warning hospital bosses to limit the number of patients who are put on mechanical ventilators and continuous positive airway pressure (CPAP) machines
NHS England reportedly told trusts that a sudden increase in patients receiving breathing support could risk a hospital's oxygen supply failing, which could cut supply to all those relying on it.
Universal Credit applications skyrocket to 950,000 during UK lockdown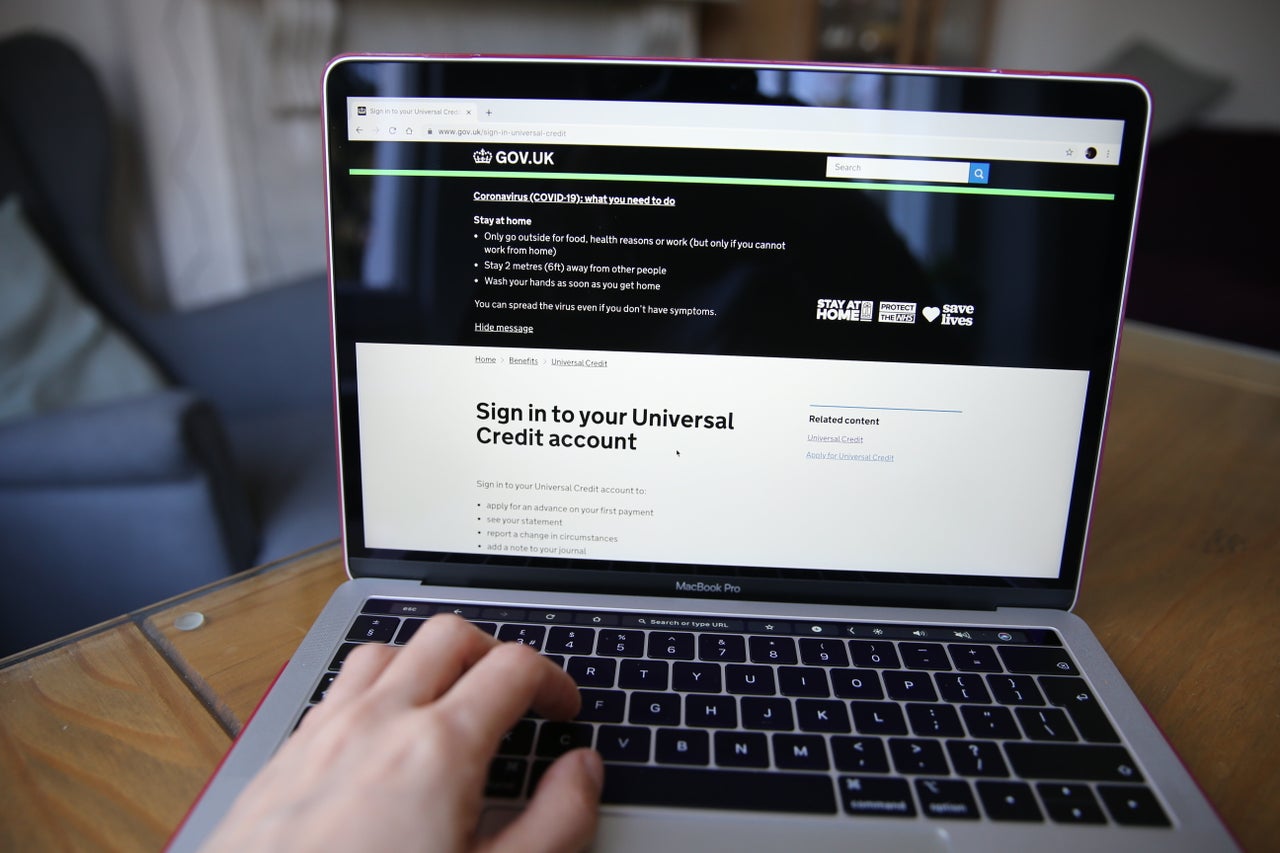 The total in the aftermath of the drastic move to curb the spread of coronavirus is more than nine times higher the usual 100,000 applicants for a two-week period.
The surge reflects falls in income as well as unemployment as firms go bust or lay off staff because they cannot afford to wait for the governments's bail-out scheme.
As businesses, shops, restaurants and bars are closed, the government has offered to pay 80% of employees' wages if their company keeps them on – but there is no incentive for an employer to apply for this.
A YouGov survey on March 24 found that one in 20 people in Britain had already lost their job due to coronavirus.
A spokesman for the Department of Work and Pensions said: "With such a huge increase in claims there are pressures on our services, but the system is standing up well to these and our dedicated staff are working flat-out to get people the support they need."
Global coronavirus cases near one million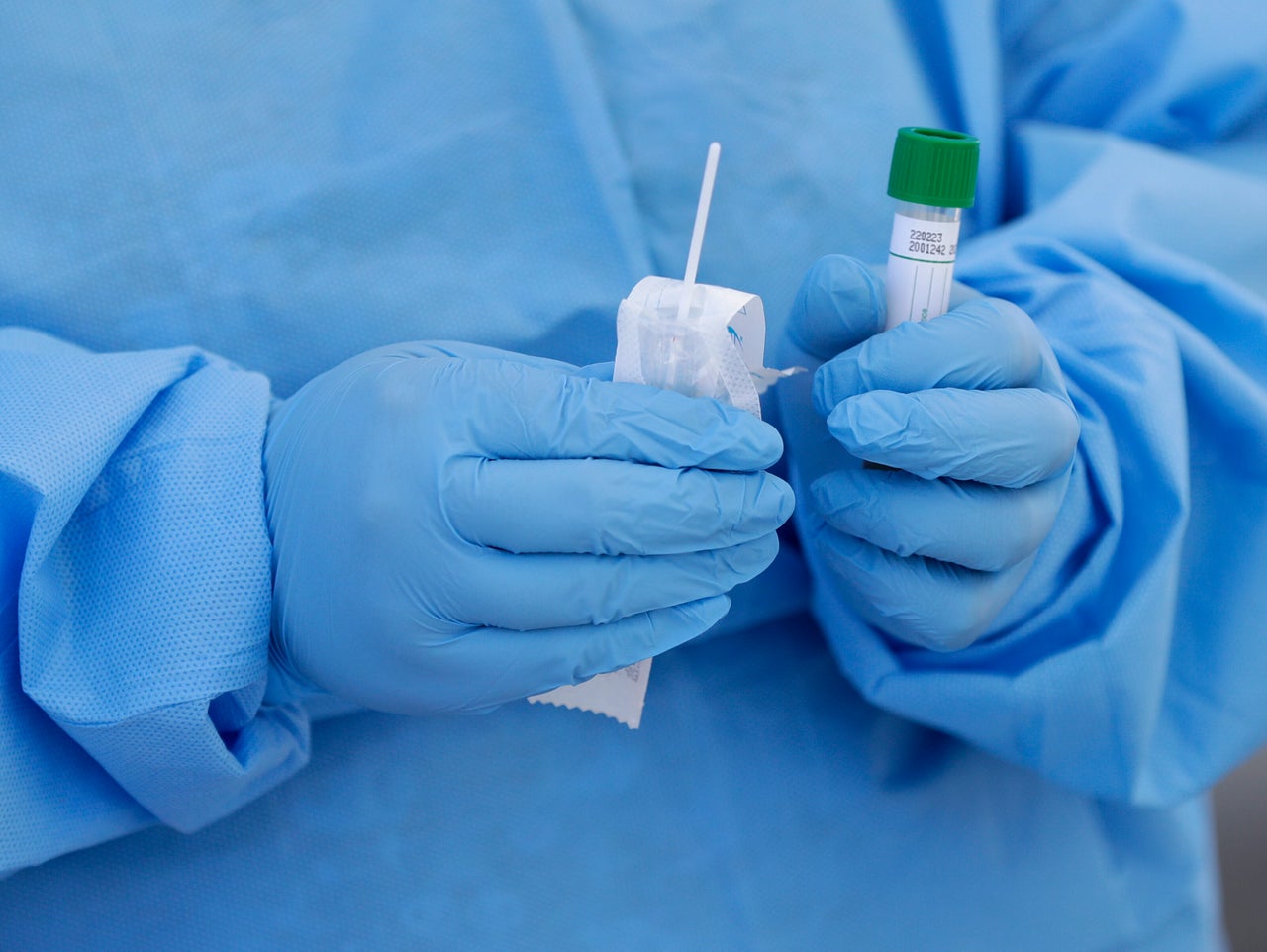 The number of coronavirus cases confirmed around the world is nearing one million.
Data shows that the USA has had by far the most recorded cases of any country in the world, with almost 217,000 cases – nearly double Italy, which has the next highest number of incidents (110,574).
According to the records, China – where Covid-19 is believed to have originated – has had the fourth highest number of coronavirus cases, with around 82,000.
The UK comes in eighth in the rankings, with almost 30,000 cases. However, the centre only records confirmed cases of coronavirus – meaning people who have been infected but not tested are not counted.
The UK government has been criticised for the number of coronavirus tests it has carried out, especially among NHS frontline staff.
On Wednesday, Downing Street said that only around 2,000 staff had been tested for the virus.
Professor Yvonne Doyle, medical director of Public Health England (PHE), told the Number 10 daily press briefing that 10,000 tests per day were now being carried out around the UK and the aim was to get to 25,000 tests by mid-April.
Bus drivers on front line slam lack of coronavirus precautions
One driver who is now off sick and self-isolating with Covid-19 symptoms including persistent coughing, a sore throat and fatigue, told HuffPost UK her colleagues are not being provided with protective gear such as face masks and gloves, and says redundant "alcohol free" hand sanitisers were being used.
She also alleges that a shortage of managerial staff and cleaners mean drivers are forced to work in potentially contaminated environments at a time when hygiene is paramount.
On numerous occasions, she had to deep clean her own compartment between shifts.
A Transport For London spokesperson said the network, including all buses, is cleaned thoroughly, with all regularly touched areas, such as poles and doors, carefully wiped down with a strong disinfectant every day.