The UK has now been in lockdown for a week in a bid to tackle the spread of coronavirus.
22,141 people have tested positive for coronavirus in the UK.
So far 1,408 people in hospital have died after contracting Covid-19. Since then, another 13 deaths have been recorded in Scotland, first minister Nicola Sturgeon has announced, bringing the country's total to 60. Another six people have also died in Northern Ireland, bringing the total there to 28, while Wales recorded another seven deaths, bringing the total to 69.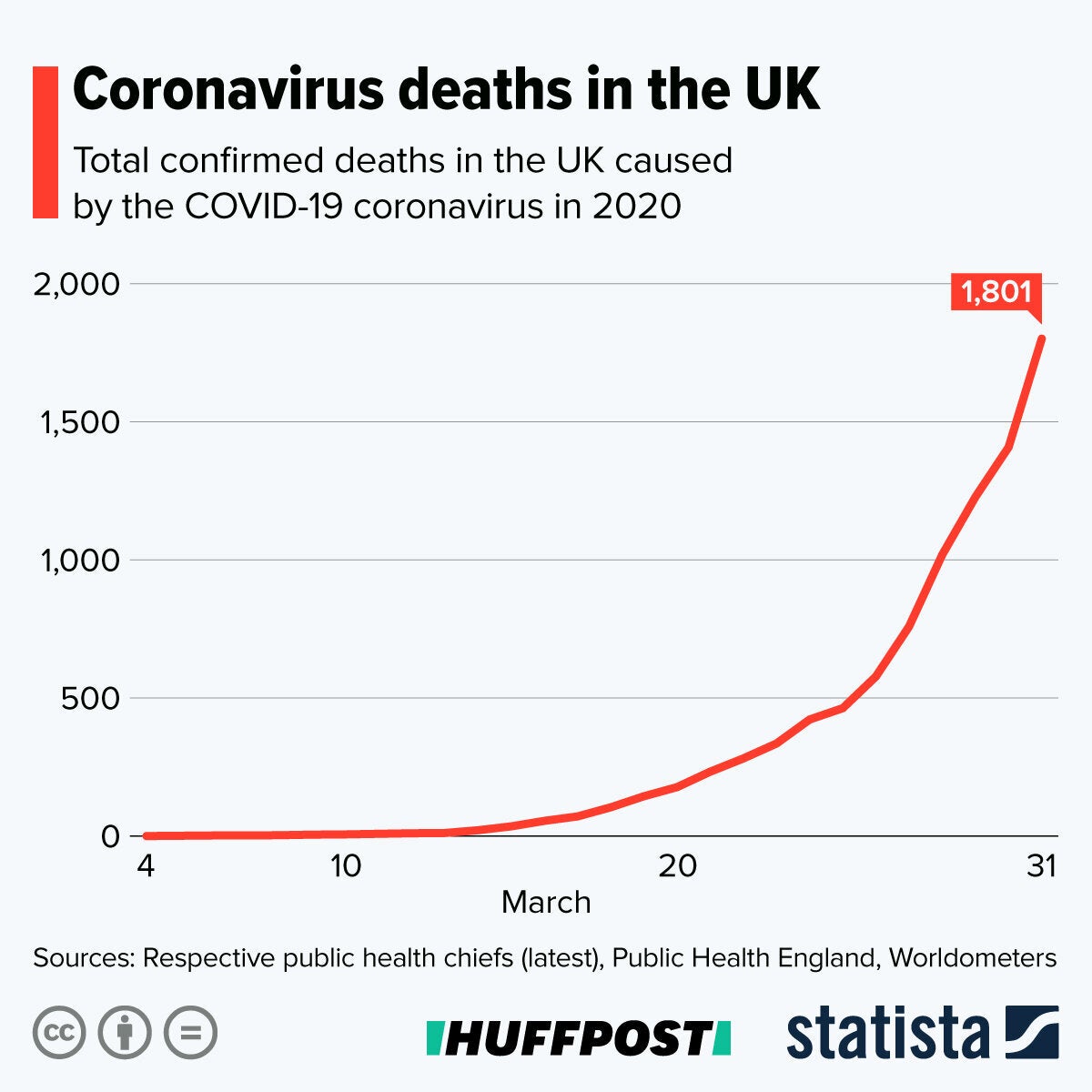 Here's the latest on Covid-19:
Visas to be extended for NHS medics
NHS doctors, nurses and paramedics with UK work visas due to expire before October 1 will have them automatically extended for a year so they can "focus on fighting coronavirus", the Home Office has said.
Belgian authorities say 12-year-old girl has died of coronavirus
It is not yet known whether she had any underlying health conditions.
Announcing the news on Tuesday, national coronavirus crisis-centre spokesperson Emmanuel Andre said it was "an emotionally difficult moment, because it involves a child, and it has also upset the medical and scientific community".
"We are thinking of her family and friends. It is an event that is very rare, but one which upsets us greatly," the Associated Press reported Andre said.
No details about the girl were provided.
In Belgium, 98 people had died from the disease over the last 24 hours, bringing the total toll to 705 in a country of about 11.5m people. More than 12,705 cases have been confirmed in total so far.
Coronavirus caused 1% of all deaths in England and Wales in a week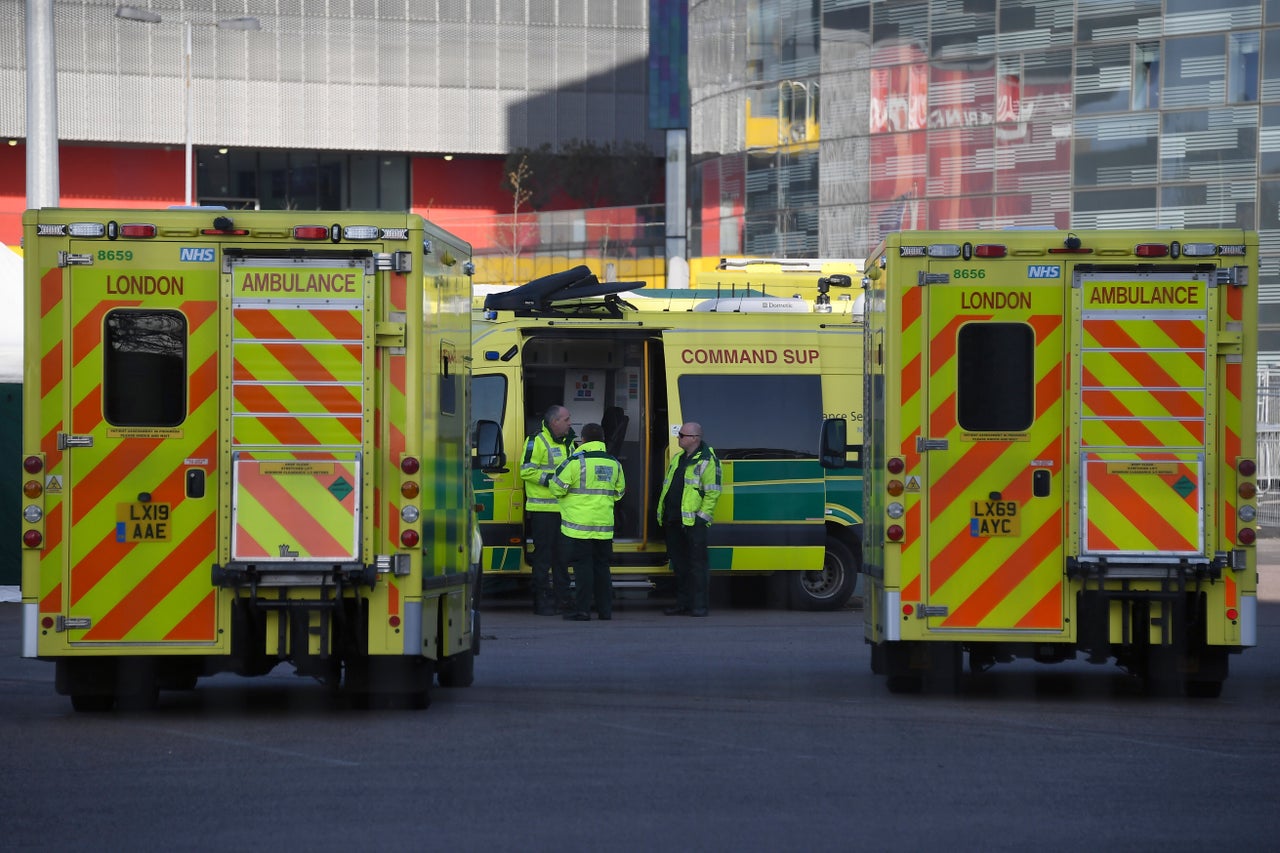 The new stats include people dying outside of hospitals whose death certificates mentioned Covid-19, including in combination with other health conditions.
By contrast, official numbers from the Department for Health and Social Care have so far only included deaths inside hospitals. However, this is changing from Tuesday.
As a result, up to March 20, the ONS counted 24% more deaths involving Covid-19 than the DHSC: 210 compared with 170.
Separate figures from the ONS, including only deaths that were actually registered before March 20, showed that for the 108 cases where Covid-19 was mentioned on a death certificate, 45 (or 42%) were people aged 85 and over.
Meanwhile 34 (31%) were people aged 75 to 84.
Medics still facing 'life-threatening' shortages of PPE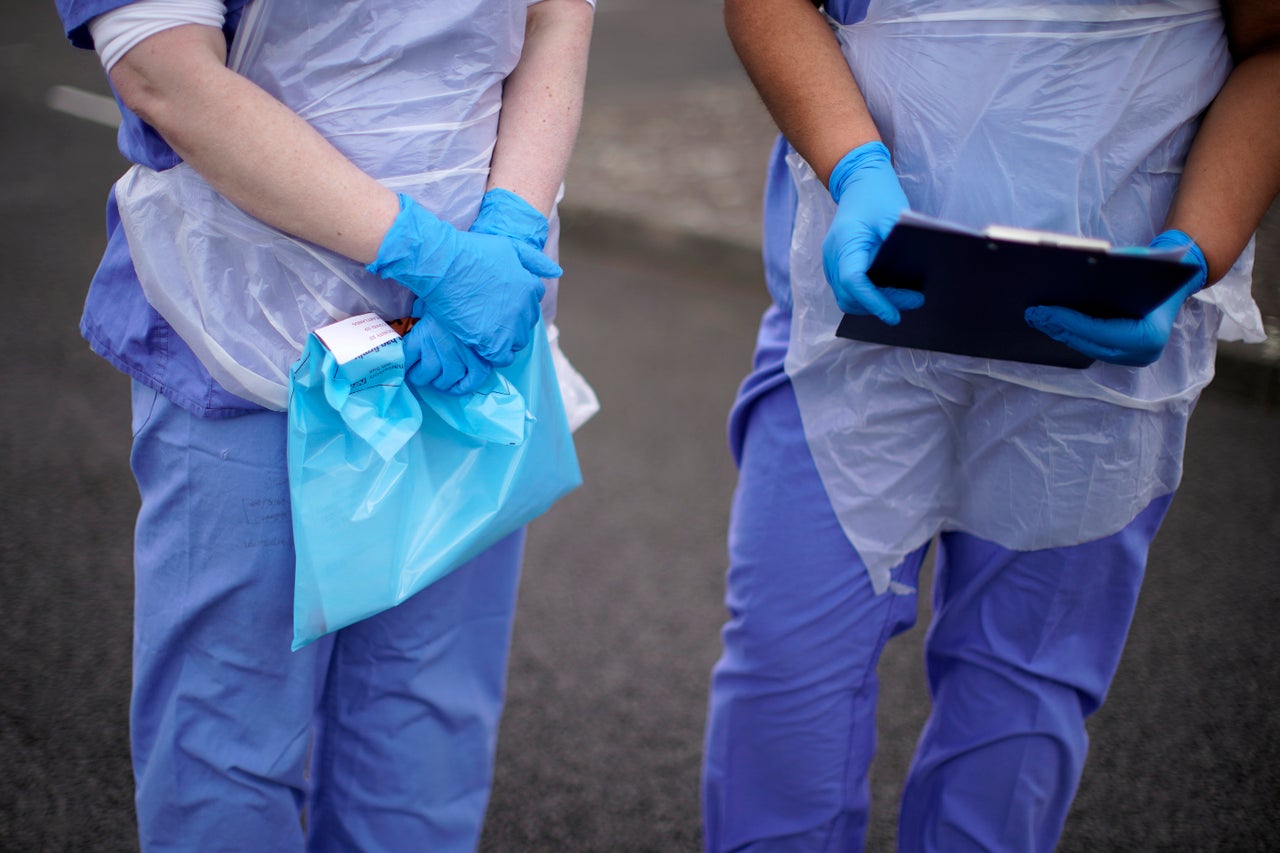 Doctors and nurses treating coronavirus patients are still facing "life-threatening shortages" of protective equipment, according to the British Medical Association (BMA).
On Sunday, communities secretary Robert Jenrick said the government "cannot and should not ask people to be on the frontline without the right protective equipment".
He also confirmed that 170 million masks and almost 10 million items of cleaning equipment are among the items being delivered to NHS trusts and healthcare settings.
However, BMA consultants committee chairman Dr Rob Harwood demanded more clarity from the government about what healthcare staff should do if they do not have the PPE they need.
"Doctors are placing themselves at significant risk by treating patients on the frontline and there are concerns that sometimes this is without adequate PPE," Harwood said.
"While the government has been forthcoming in letting us know that protection is on the way, there are still doctors and other NHS staff who today, tomorrow and in the coming week, may face the daunting prospect of having to consider treating patients without adequate protection."
He added: "Having seen the tragic deaths of medics in Italy and now closer to home here in the UK, doctors and NHS staff have every right to be concerned, knowing that a lack of adequate protection is not only dangerous, it may be fatal."
On Tuesday, a group of senior MPs, led by the Lib Dems' Layla Moran, wrote to Boris Johnson to demand compensation for the families of NHS workers who die fighting coronavirus.
A contribution should also be made to their funeral costs, they told the PM, with the scheme providing a lump sum payment, guaranteed income for the family and child payments to those eligible under 18-years-old.
Call centre workers 'terrified' to go into the office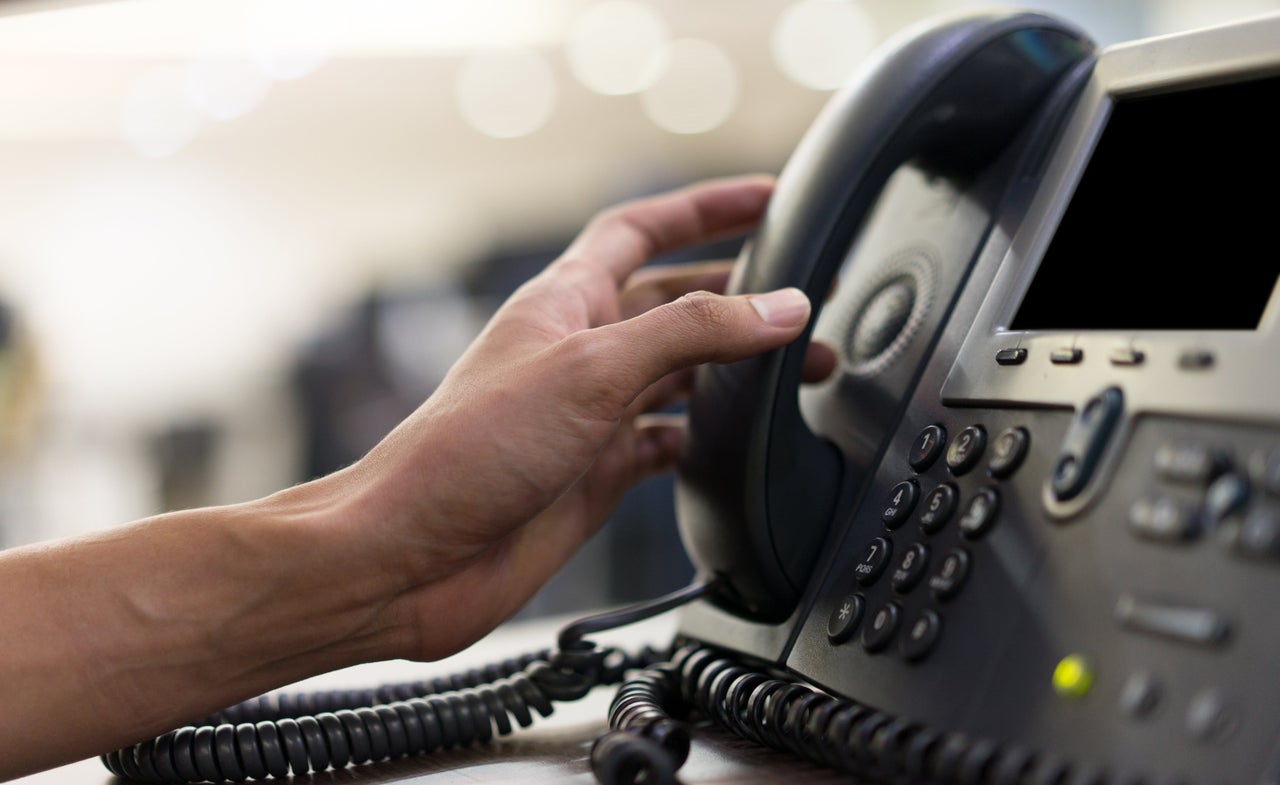 Despite being identified as key workers – essential in order to keep the country connected both via phone and internet – workers are continuing to take "non-essential" calls throughout the crisis about matters such as upgrading entertainment packages for broadband customers.
Staff at Sky described how managers continue to lean over them to enter passwords on their computers and how the company had offered vouchers to be spent in the staff canteen – leading to worries that people will congregate there.
"The work I do could be done from home," one worker told HuffPost UK. "It feels as though it's profit over the wellbeing of employees at the moment – some additional measures have been brought in but I don't think it's being taken seriously enough."
Meanwhile, managers at a Virgin Media call centre in Motherwell reportedly suggested that employees carshare, in direct conflict with social distancing rules, after a bus route to their industrial estate was cut and taxis were overwhelmed by demand.
A spokesperson for Sky said the company was minimising the number of people on site, "whilst also following all guidelines to keep our people and customers safe."
A spokesperson for Virgin Media said: "We have implemented social distancing and hygiene measures across all of our sites, including those managed by third parties. We trust our third party partners to deliver those measures appropriately and take best care of the teams there." Read their full statements here.
It comes as three unions have joined forces to ask the Health and Safety Executive (HSE) to directly intervene to tackle companies who are "stretching the interpretation of essential workers" by making staff show up when they don't need to.
Donald Trump features Bible-touting CEOs during coronavirus briefing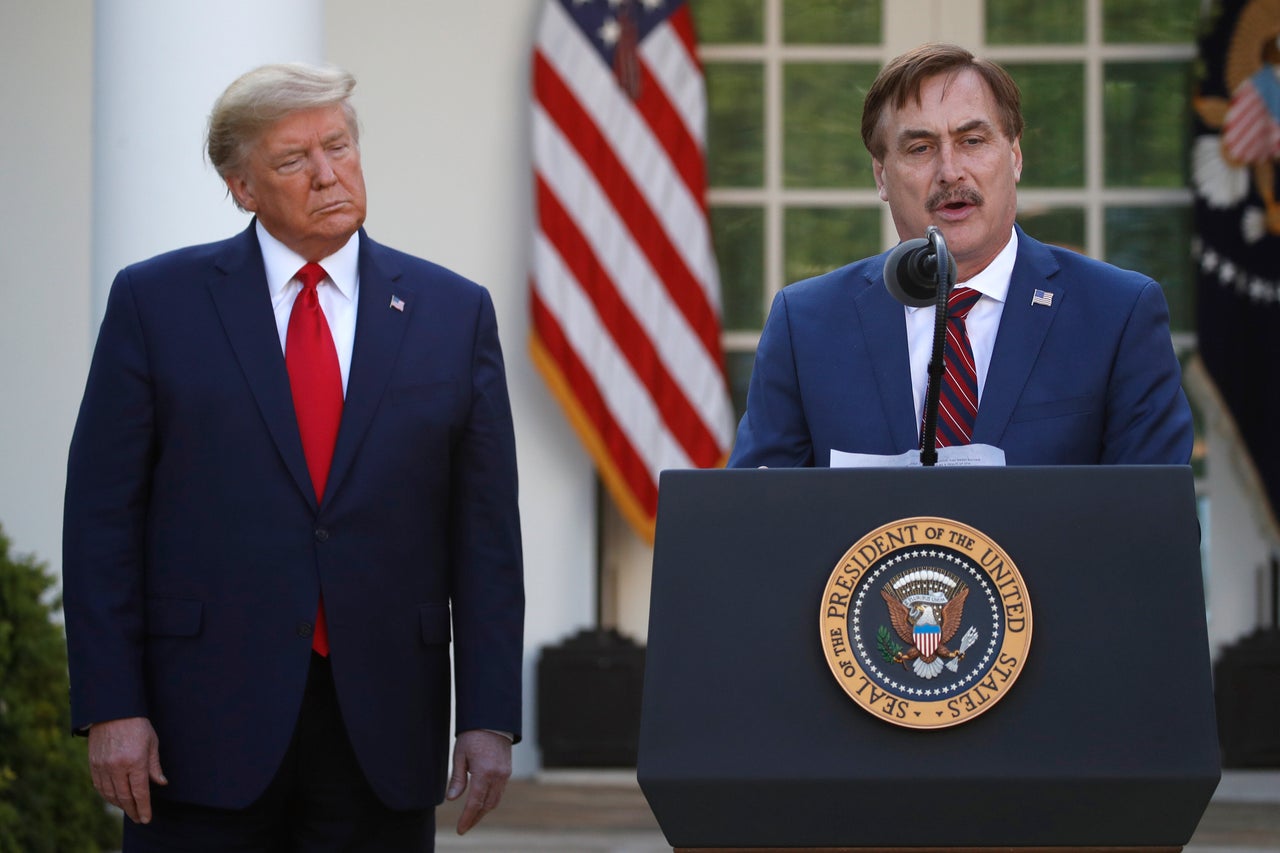 This included Mike Lindell, the CEO of MyPillow, who used the platform to praise Trump and tell Americans to "read our Bibles."
The US has the highest number of confirmed Covid-19 cases of any nation worldwide, with more than 155,000 reported as of midday Monday and more than 2,400 people dead.
During the briefing — meant to inform Americans about Covid-19 — Trump handed the podium to several CEO's of private sector companies to tout their efforts to produce sanitiser, masks and other gear for workers amid the pandemic.
Lindell said his bedding company would be dedicating 75% of its manufacturing to producing cotton face masks, aiming to get up to 50,000 a day by end of this week. He then said he would read something he wrote "off the cuff."
"God gave us grace on Nov 8, 2016, to change the course we were on," Lindell said, referring to the day Trump was elected. "God had been taken out of our schools and lives. A nation had turned its back on God."
"And I encourage you to use this time at home to get back in the 'Word,' read our Bibles and spend time with our families," he added, touting "our great president" and "all the great people in this country praying daily" as key to getting through the pandemic.
When Trump took back the podium, he said he "did not know he was going to do that, but he's a friend of mine and I do appreciate it."
HuffPost did not immediately get a response from the White House for comment.
Food vouchers sent to children who get free school meals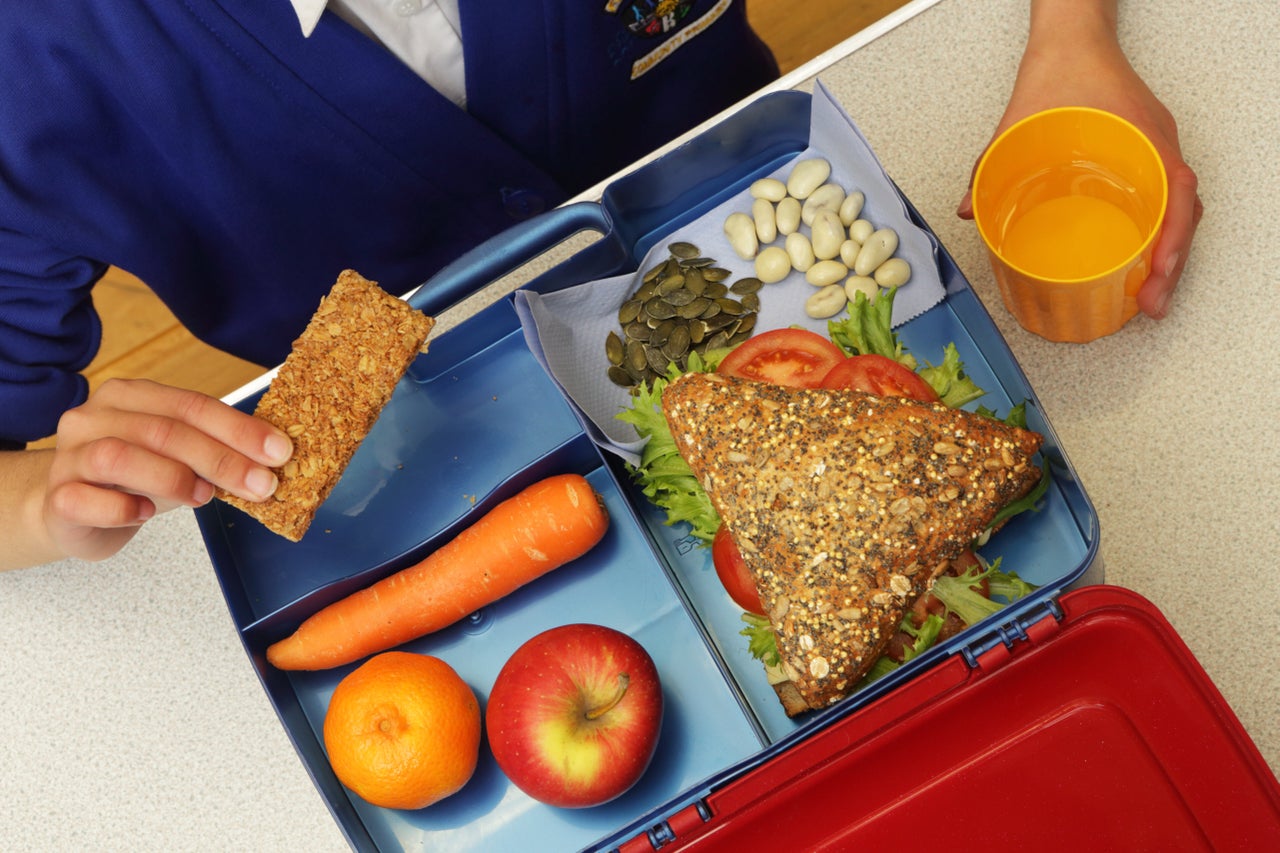 Families whose children are entitled to free school meals will be sent supermarket vouchers while schools are shut during the coronavirus pandemic, ministers have announced.
The scheme will will see families sent vouchers worth £15-a-week for each eligible child.
The vouchers can currently be spent on food at a range of shops including Sainsbury's, Tesco, Asda, Morrisons, Waitrose and Marks and Spencer.
"We are living in extraordinary times at the moment," said education secretary Gavin Williamson.
"It's really important that we do everything we can do for families, make sure those children we really want to be able to support and help are getting that support."
It is estimated that 1.3 million pupils are currently entitled to free meals.
Williamson said schools across England are being invited to join the scheme, while the devolved administrations in Scotland, Wales and Northern Ireland were also being given the chance to sign up.
Coronavirus could throw 'millions into poverty' in Asia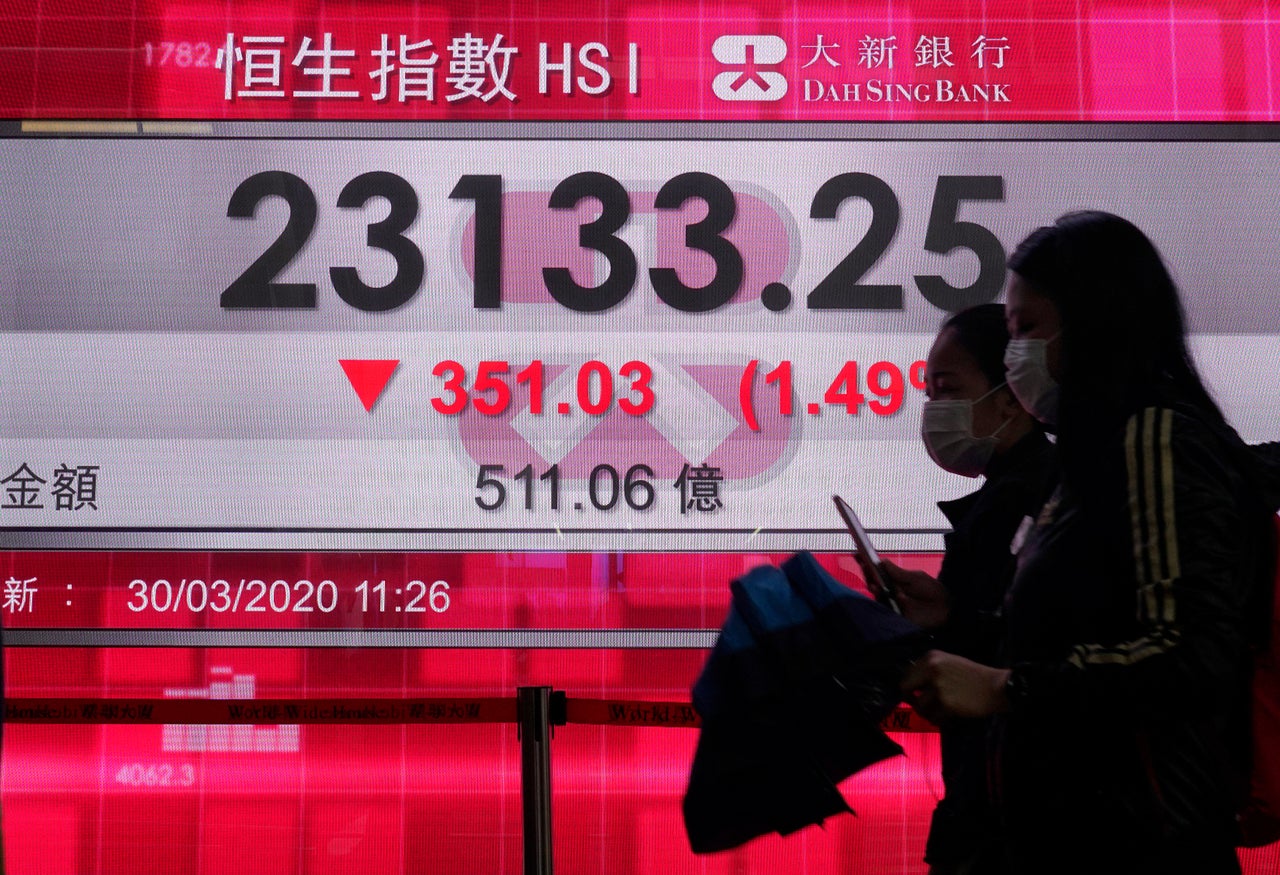 More than 11 million people could fall into poverty in Asia because of coronavirus in the worst-case scenario, the World Bank has warned.
In a forecast on Monday, the bank said it estimated the outbreak of Covid-19 would cause growth to slow significantly this year in China and other East Asian-Pacific countries.
Under a worst-case scenario, the region could suffer its sharpest downturn since a devastating currency crisis more than two decades ago, forecasters said.
The bank's report projected growth in the region would slow to 2.1% this year from 5.8% in 2019 under a "baseline" forecast in which economic recovery takes hold this summer.
But in the worst-possible situation – in which the adverse effects of the virus spill over into next year – the region's economy would contract 0.5%, the bank said.
That would represent the weakest performance for the region since the 1997-98 Asian currency crisis, which plunged 40% of the globe into recession, and could leave more than 11 million people in poverty.
The warning comes in stark contrast to the bank's earlier forecast that growth would be sufficient this year to lift 35 million people out of poverty.
Aaditya Mattoo, chief economist for East Asia and the Pacific at the World Bank, said: "In addition to bold national actions, deeper international cooperation is the most effective vaccine against this virulent threat."