Vulnerable people have been asked to self-isolate for 12 weeks and shoppers have been urged not to panic buy as tougher social distancing measures set in across the UK to tackle Covid-19.
As of Sunday afternoon, at least 281 people are believed to have died in the UK after contracting the virus. The Department of Health and Social Care and Public Health England said 5,683 patients have tested positive.
Here's the latest on coronavirus today:
1.5m people told to self-isolate for three months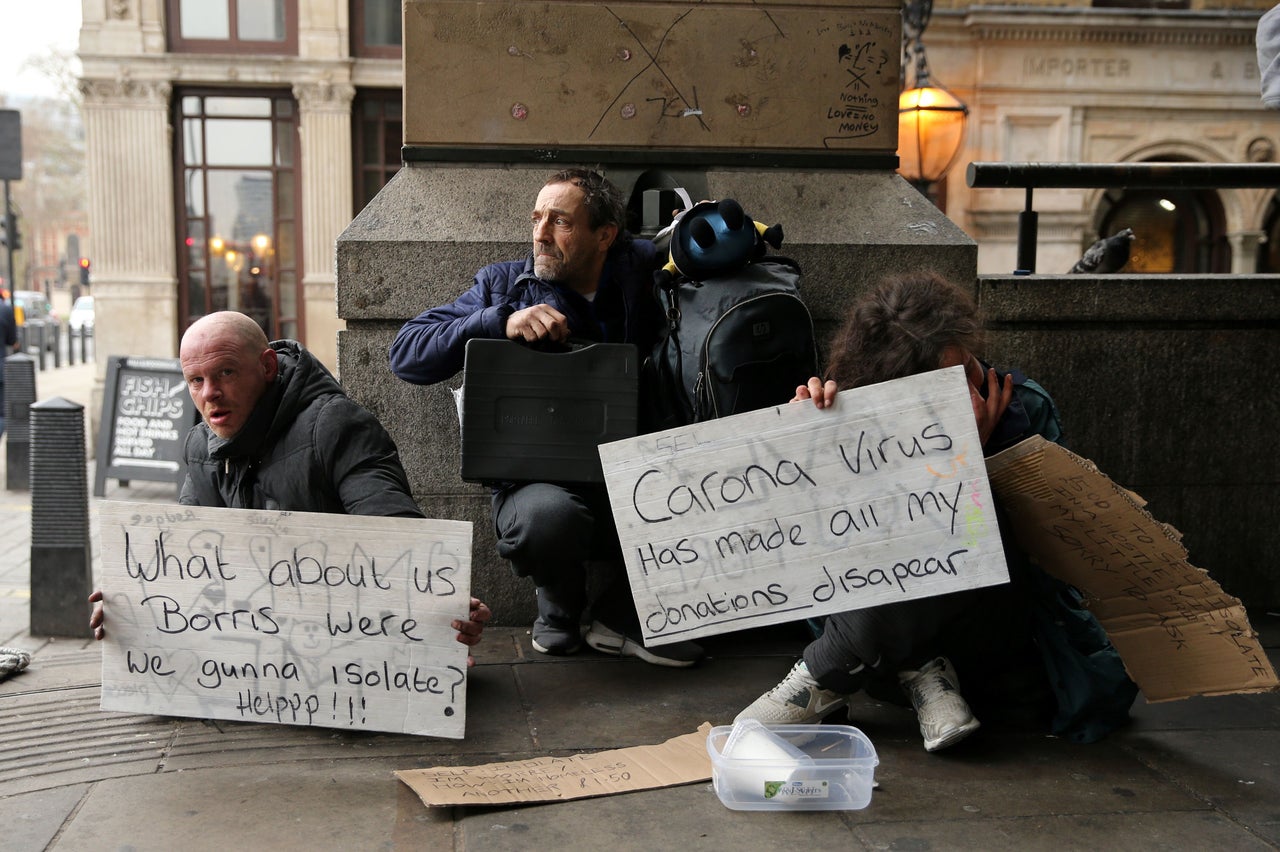 Ministers have urged more than 1.5m people, categorised as "vulnerable not to leave their homes and self-isolate for three months in a bid to halt the spread of coronavirus.
Letters will go out this week to those concerned, "strongly advising" them not to go out for at least 12 weeks from Monday.
Boris Johnson warned the public on Saturday not to visit their mothers on Mother's Day (Sunday), saying the NHS was in danger of being "overwhelmed" in the same way as the Italian healthcare system unless people heeded government advice on "social distancing".
The PM said that while "everyone's strongest instinct" was to visit their mother on Mother's Day, the best single present they could give her was to stay away and spare her the risk of becoming infected.
"This time the best thing is to ring her, video call her, Skype her, but to avoid any unnecessary physical contact or proximity," he said.
"And why? Because if your mother is elderly or vulnerable, then I am afraid all the statistics show that she is much more likely to die from coronavirus, or Covid-19. We cannot disguise or sugar coat the threat."
The 1.5m urged to stay at home include people who have received organ transplants, those severe with respiratory conditions such as cystic fibrosis and severe chronic bronchitis (COPD), and with some cancers such as those of the blood or bone marrow.
They also include some – though not all – of those receiving certain types of drug treatments including those which suppress the immune system – leaving the body less able to fight off the virus.
Where possible, they will receive regular text messages containing advice and guidance on how to manage their condition while at home, including on getting prescriptions delivered and accessing support for daily living.
Those living with them are urged to "stringently" minimise any personal contact.
'True' number of UK cases may be 'five to ten times higher'
The true number of coronavirus cases may be "five to ten times higher", the director of the UCL Great Ormond St Institute of Child Health has warned.
Professor Rosalind Smyth, who is herself recovering from symptoms of the virus, said: "I am at home, starting to recover, from an illness with classic clinical features of Covid-19.
"I have been self-isolating, since I first developed the cough, but I haven't been tested, nor have I contacted my doctor. I am aware of many people in London in a similar position. Given the current availability of testing kits, I fully understand why otherwise healthy people, who do not need to go to hospital, like me, should not be tested."
Smyth went on to warn that the limited approach to testing for the virus might mean that the number of confirmed cases – currently more than 5,000 – could in reality be more like 50,000.
"However, this means that we have really very little idea of the number of 'cases', and I am concerned that this figure is so misleading that it should not be used. On conservative estimates, the true figure is likely to be five to 10 times higher.
"It may heighten concern as people think the case fatality rate is much higher than it is, or provide false reassurance that the number of 'cases' in a given area is much lower than it is."
Almost 4,000 NHS staff release desperate plea for more protective kit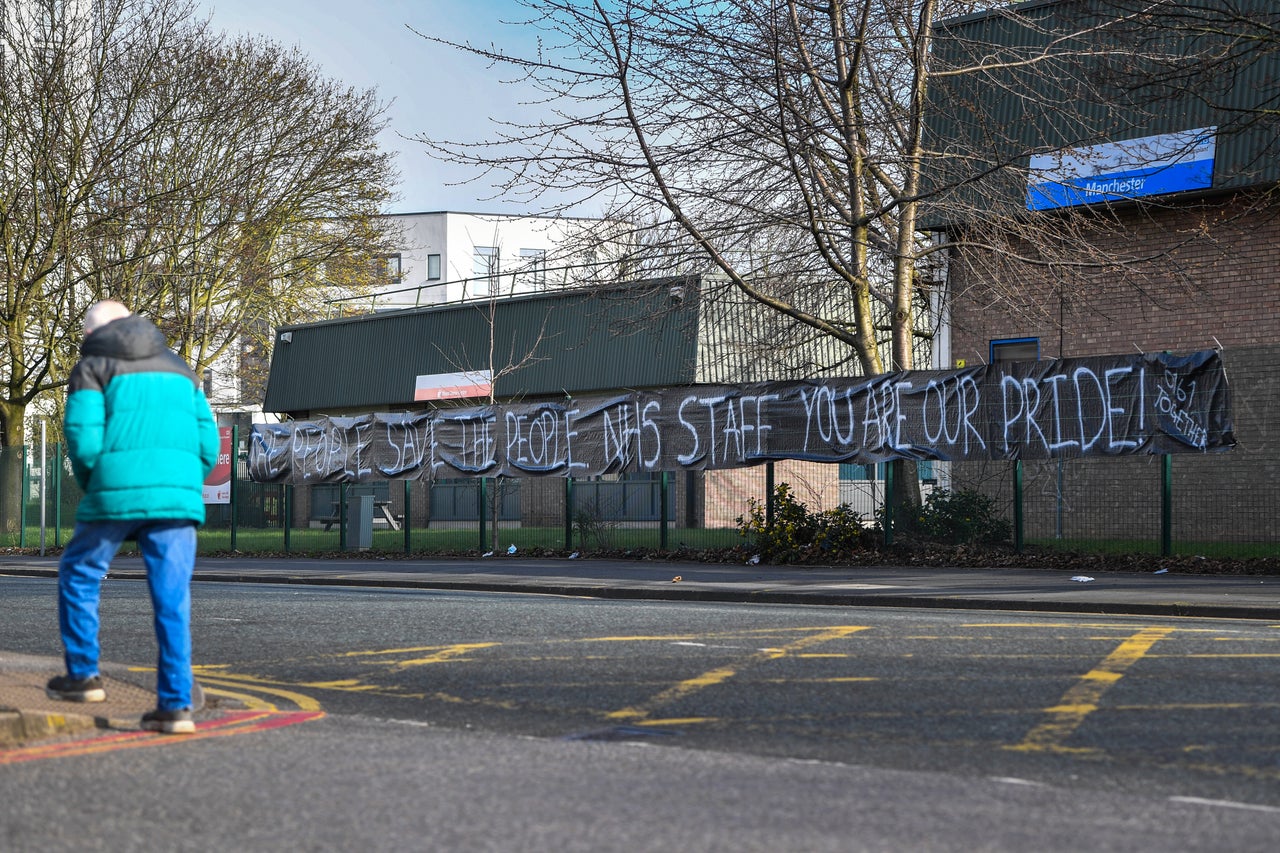 A group of almost 4,000 NHS workers have launched a desperate plea to Boris Johnson to ensure they have enough protective equipment to keep them safe whilst dealing with coronavirus.
In an open letter to The Sunday Times, the medics have called on the PM to "protect the lives of the life-savers" and resolve the "unacceptable" shortage of protective equipment.
The group said many medical workers are "putting their lives on the line every day" by treating coronavirus patients without appropriate protection, calling on Johnson to ensure an adequate supply of masks, safety glasses, gloves, aprons and protective suits.
The letter, signed by 3,963 front-line NHS staff, reads: "Front-line doctors have been telling us for weeks that they do not feel safe at work.
"Intensive care doctors and anaesthetists have told us they have been carrying out the highest-risk procedure, putting a patient on a ventilator, with masks that expired in 2015."
The letter adds that paediatricians have warned their stocks of protective glasses would run out in 48 hours, including in special-care baby units.
The group also said ambulance workers had been arriving for shifts to find no hand sanitiser, masks or wipes were available.
Italy's worst-hit region introduced tougher measures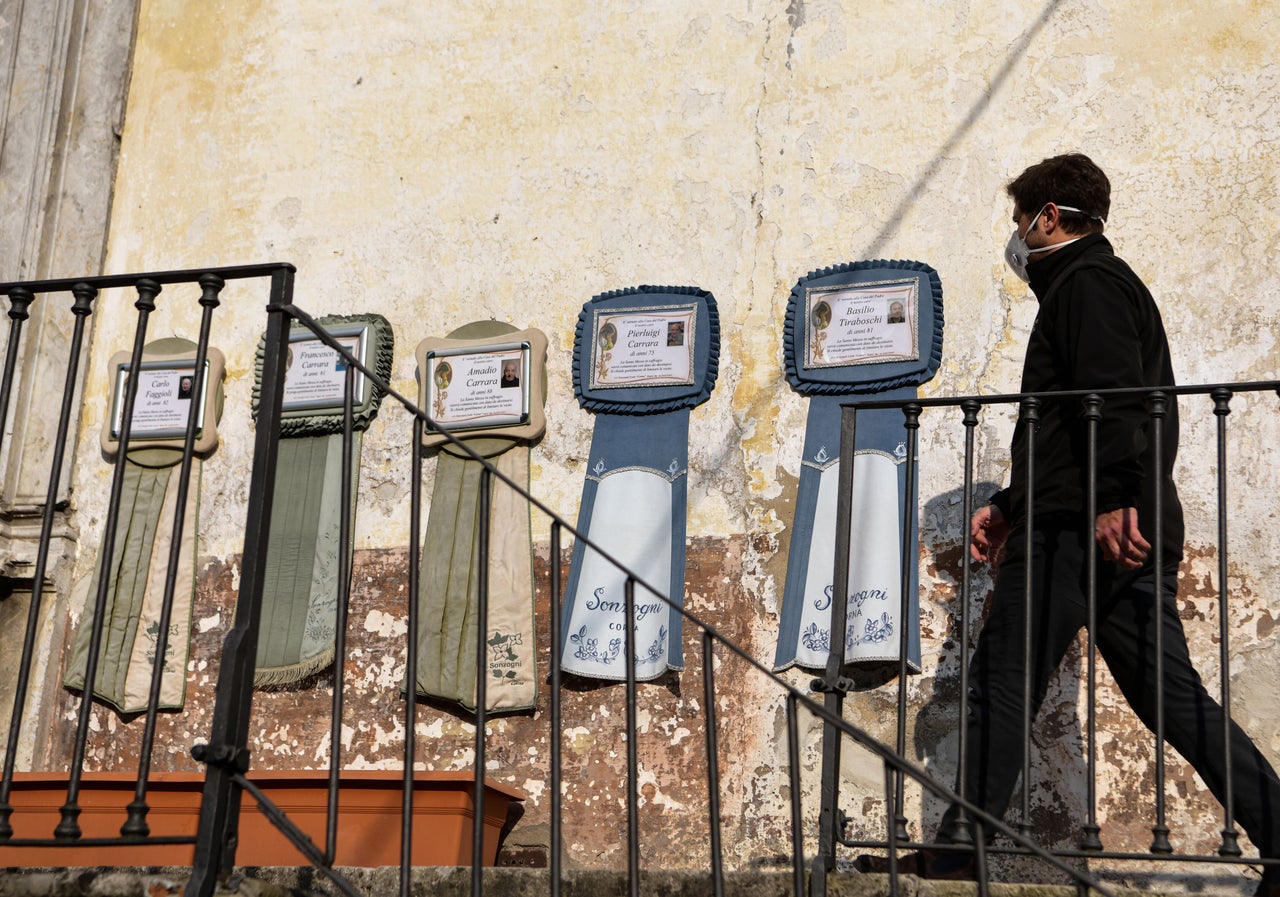 Lombardy, the Italian region worst-hit by coronavirus, has introduced even tighter restrictions as the country's death toll continues to soar.
Officials reported nearly 800 Covid-19 deaths on Saturday, with its death toll reaching 4,825 – the highest in the world. Of those, Lombardy has suffered 3,095 deaths, the BBC reports.
In a desperate bid to slow the rate of infection, officials have now banned residents from undertaking any sport or physical activity outside, even alone, and have forbidden the use of vending machines.
Attilio Fontana, the region's president, announced the new measures late on Saturday evening.
Businesses have been told to shut down all operations, excluding "essential" supply chains such as food and pharmaceuticals, and work on building sites has been brought to a halt, except on hospitals, roads, and railways.
The region has been under lockdown since March 8, and it was hoped results would be seen quickly.
International Olympic Committee under pressure to postpone Tokyo Games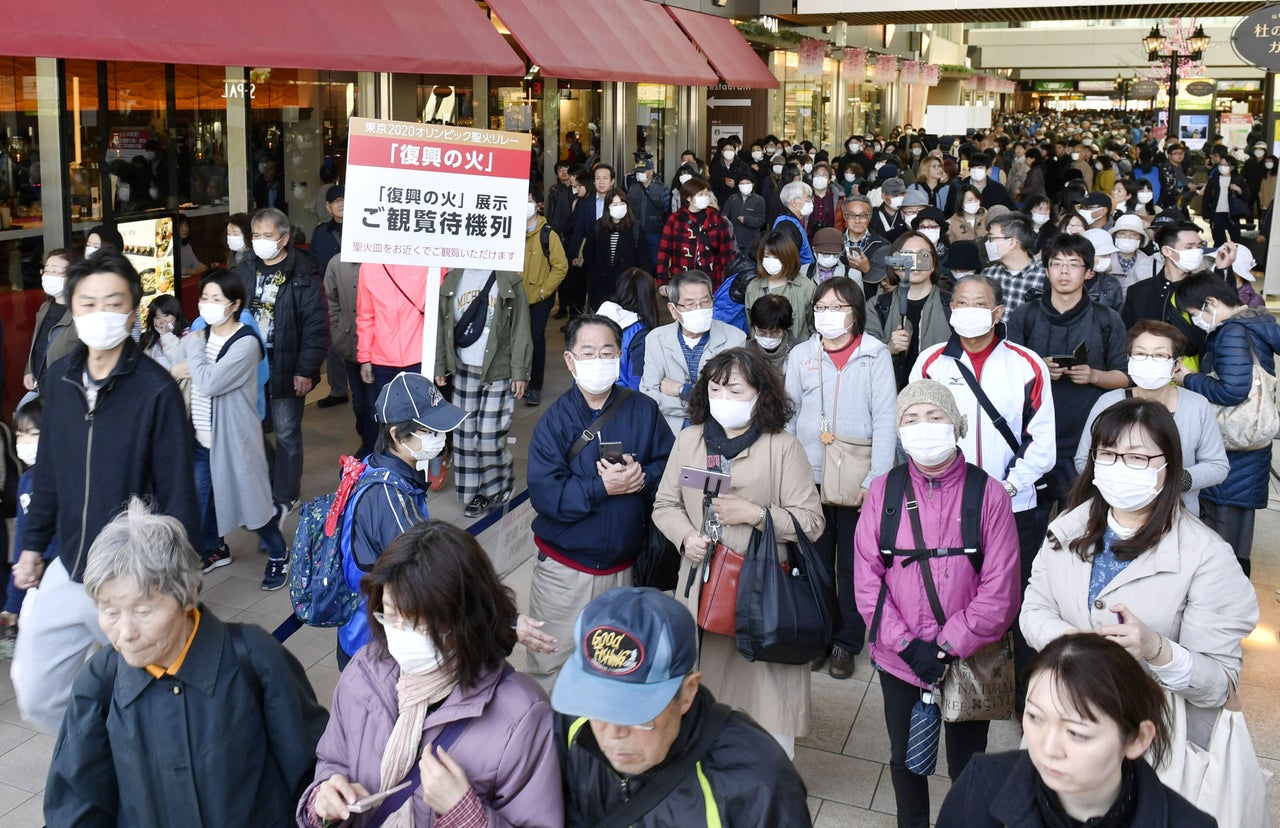 The International Olympic Committee (IOC) continues to come under pressure to postpone the 2020 Tokyo Games due to the coronavirus pandemic.
Sporting events around the globe have all taken action as life is put on hold for athletes and fans alike.
On Saturday, US Track and Field sent an email calling for the US Olympic and Paralympic Committee to make representations about delaying the Games in Japan – set to start on July 24 – as the "right and responsible thing to do" in the circumstances.
An increasing number of athletes have been speaking out over their fears for Tokyo 2020, particularly in relation to social distancing which make their training programmes impossible to pursue.
USA Swimming, meanwhile, had already asking the USOPC to push for a one-year postponement as the impact of the lockdown began to hit home.
USATF chief executive Max Siegel wrote: "The right and responsible thing to do is prioritise everyone's health and safety, and appropriately recognise the toll this difficult situation has, and continues to take, on our athletes and their Olympic Games preparations.
"We are all experiencing unfathomable disruptions, and everyone's lives are being impacted accordingly.
"For those reasons, USATF is respectfully requesting that the (USOPC) advocate to the IOC for the postponement of the 2020 Olympic Games in Tokyo."
The Spanish Football Federation also called for this summer's Olympics to be postponed.
President of the RFEF Luis Rubiales made the request to IOC committee member Juan Antonio Samaranch Jr at a meeting with other Spanish sports federations, the governing body said in a statement.
The meeting had been called by president of the Spanish Olympic Committee, Alejandro Blanco.
Rubiales said in a statement: "At this time, health must prevail over any other issue and we must be on the side of our Government.
"Sport is our reason for being, but now it must be in the background. We continue to work for football and solutions for this sector, however, now the duty as Spaniards is to stay united and to suspend all sports events."
Vicar sets arm on fire during first 'virtual' service
One local vicar felt the heat while recording his first virtual service, after accidentally setting his arm on fire with a church candle.
Simon Beach, 61, vicar of St Budeaux Parish Church in Plymouth, was not harmed during the mishap and appeared to see the funny side. was able to see the funny side – posting the "out-take" online.
In the video, Beach is seen leaning in to deliver the final part of his sermon before exclaiming calmly: "Oh dear, I've just caught fire."
He said he had been teased by fellow vicars, who joked about "being on fire for Jesus" and telling him that he "should have waited for Pentecost".
"People have laughed and laughed, really," he told the PA news agency.
Worshippers across the UK are preparing to attend their first Sunday services from their homes and participate over the internet – in line with government guidelines on social distancing in a bid to curb the spread of coronavirus.