Coronavirus has changed everything. Make sense of it all with the Waugh Zone, our evening politics briefing. Sign up now.
The health secretary has backed the right of NHS workers to speak out publicly about shortages of medical equipment while tackling coronavirus.
Matt Hancock insisted "people should feel free to talk about what happens at work" following reports that health workers were being "gagged" from speaking out about shortages of personal protective equipment (PPE) to protect them from Covid-19.
The GMB union last month said frontline doctors had been threatened with the sack if they spoke out about PPE.
The Doctors' Association meanwhile has said GPs were being told by local clinical commissioning groups not to give interviews to the press and to avoid posting on social media about PPE shortages.
But Hancock backed NHS workers' right to speak out.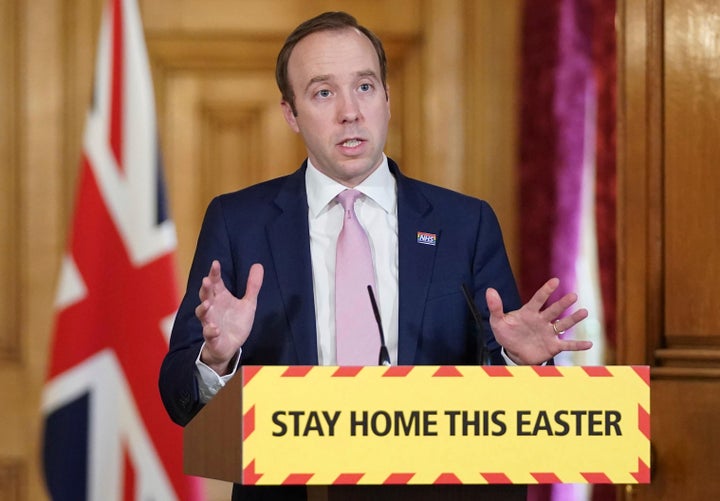 He told the Downing Street daily coronavirus briefing: "Of course people should be able to talk about the problems that there are and indeed they do.
"And I've seen both fantastic examples of people saying that they are working hard and celebrating the fact that they are – celebrating is the wrong word – of going public with the work they are doing and the conditions that they are working under.
"And I've also seen some people for instance saying they are delighted that there's good PPE.
"And we've also seen people saying that there's a problem in their area.
"I think that's totally normal and standard.
"People should feel free to talk about what happens at work.
"I think that transparency is important."
And it follows deep criticism of the government for failing to secure enough PPE to meet demand in the NHS.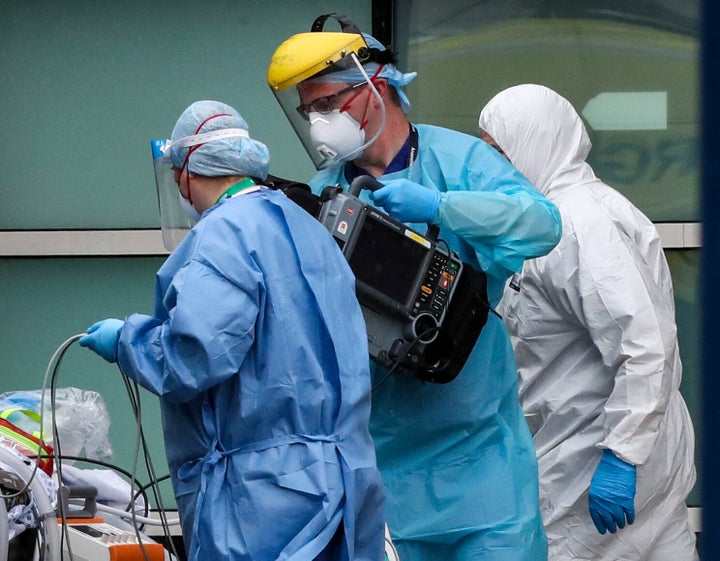 Hancock said the government was working to expand its supply base in the UK and overseas and had entered direct talks with the factories that produce the PPE and the fabric it is made of.
He said 8,331 companies had come forward with offers of PPE – some of which had led to "very large-scale" purchases.
"I am very grateful to all of those who have come forward and we are now actively engaged with hundreds of these companies," he said.
"I can announce that we are working with 159 potential UK manufacturers which are starting to come on stream."