A UK coronavirus testing firm says it has been forced to furlough staff because the government has "ignored" its offers to supply test kits to the NHS.
Cumbrian-based medical diagnostics company Better2Know says it could provide at least 2,000 coronavirus test kits a week but has been stonewalled despite its persistent attempts to offer its support to government.
The company provides Covid-19 home testing kits and has already delivered a large order for one NHS trust in early April.
But since then the firm has had to furlough seven of its 16 staff, with the government paying 80% of their wages, because there is not enough testing work to keep them employed.
"Despite our clear and direct offer to help government, they do not seem to want us," said Anthea Morris, co-founder and director of Better2Know.
"We are watching the business that we have built up over 10 years die, and we have to rely on government grants to keep our workforce going, when our skills are apparently so in demand."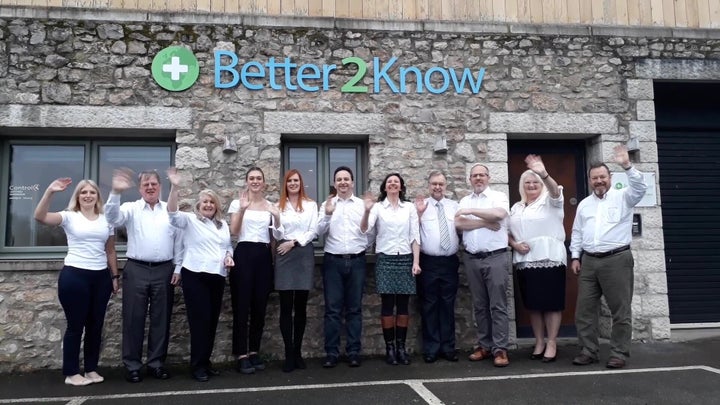 Better2Know has been producing home test kits for a decade as a private provider of testing for sexually transmitted infections (STI) such as HIV and chlamydia, and it has been selling Covid-19 home test kits since February.
The company builds sample collection kits that can be posted through a letterbox and then send it back to its private lab for analysis. This type of antigen test has been a vital tool in the national testing programme to assess whether NHS staff are safe to work.
"Despite regularly offering these resources to [health secretary] Matt Hancock and the Department of Health and Social Care from the beginning of this crisis, our offers have fallen on deaf ears, without receiving any acknowledgement or request for more information," said Michael Asher, co-founder and chief exec.
"We are now facing the prospect of furloughing additional staff when we could have been working at capacity, helping government more quickly overcome this pandemic and save lives."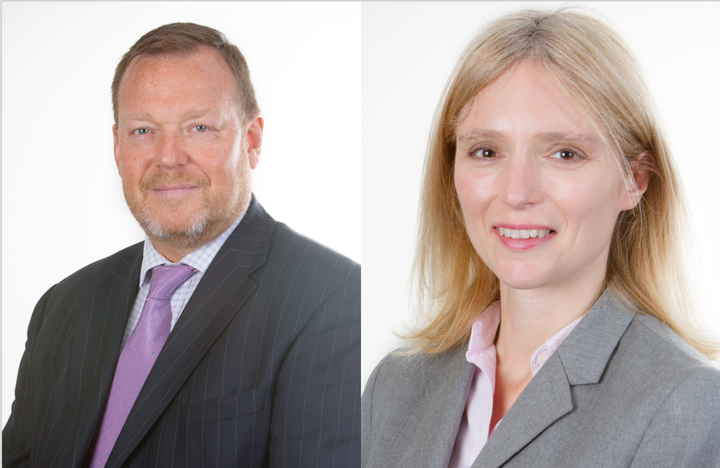 The firm has also contacted NHS trusts, regional ambulance services, the fire brigade and 152 care homes to offer its testing service.
Morris says she has spent an average of an hour a day researching and pursuing contacts and thinking about different ways the firm can play its part either locally or nationally.
"I would be pleased to at least be told that our services were not required and that I did not need to make a further offer, but in this time of national crisis we want to do everything we can to help," she said.
Asher accused the government of overlooking smaller regional firms in the roll-out of coronavirus testing, saying it has missed out on vital capacity as a result.
"The government is trying to come up with single national solutions but the problem with medical diagnostics is it's a complicated affair and it's very, very difficult to organise logistics," he said.
″What the government is lacking is quick wins. They could say: 'Look, we've made good headway in Cumbria and Lancashire in our partnership with Better2Know, we've made good headway in Norfolk with our partnership with somebody else' – at least then people would see the government was doing things proactively."
He told HuffPost UK he contacted Public Health England directly at the end of March when there was still severe pressure on testing availability to offer the firm's assistance.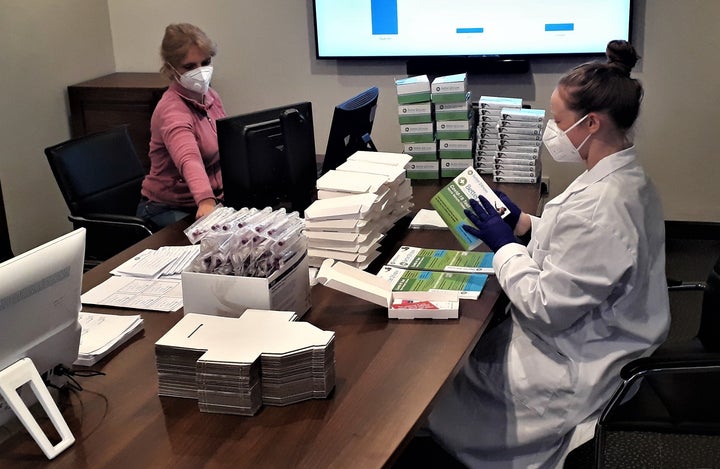 The government later set up a webpage for companies offering testing and PPE to get in touch and Better2Know applied through this official page on April 8.
Some 20 days later, on Tuesday this week, the DHSC replied thanking the company for its correspondence and talking about the public testing options but not referencing its specific bid.
On Wednesday, the company submitted a ministerial question in a final attempt to get a fuller response from the government.
It said: "We have been offering medically approved and accredited Covid-19 home testing throat swab kits to the NHS and the government regularly since the beginning of the pandemic and so far have been ignored, even though demand and government targets are currently too high for the NHS's testing supplies. Why will you not accept our help?"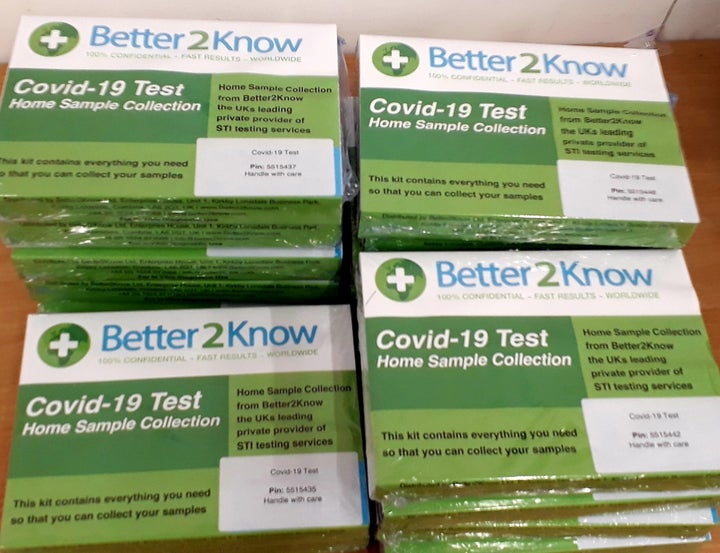 Alongside this, the firm has written to MPs David Morris and Tim Farron, with Farron, who represents the constituency where Better2Know is based, replying to say he recognised the importance of what they were offering.
Farron said he would write to secretary of state Matt Hancock to highlight the firm's proposal, saying they "could do a significant amount to help the government meet its 100,000 tests per day target".
The government says it is working with companies across the public and private sectors to scale up testing.
"We welcome all offers of support and that is why we have set up a clear and easy process by which these can be made and carefully considered," said a DHSC spokesperson.
"We currently have sufficient supply of viral detection test kits, including swab test kits, but we keep a record of offers and will go to back to suppliers if our supply chain needs change," the spokesperson added.
The DHSC has already announced it is working with a number of larger companies to deliver testing, including Amazon, Boots and test makers Randox and Thermo Fisher.
But questions have persisted about whether the government has moved quickly enough to take full advantage of commercial testing capacity.
The Association of the British Pharmaceutical Industry on April 1 said the availability of additional testing facilities "must be explored urgently", adding that the life sciences industry has mobilised in an unprecedented way to supplement NHS and Public Health England capacity.
Better2Know, which has its headquarters in Kirkby Lonsdale in Cumbria, has been trading in the UK for over 10 years and works in 20 countries globally.
Although the government says these tests are not yet reliable enough for widespread use they are considered to be a key component in eventually lifting the coronavirus lockdown.