Coronavirus antibody testing kits will not be available to order online "within days", the UK's chief medical officer has clarified.
Professor Chris Whitty, who is advising Boris Johnson's government on tackling the disease, said the crucial tests would first be for "critical uses", such as working out whether NHS staff and frontline key workers are immune.
Doctors and scientists must figure out whether the 3.5m antibody tests the government has bought actually work, Whitty stressed.
It comes after Sharon Peacock, director of the National Infection Service at Public Health England, raised hopes at a Commons committee hearing by suggesting the mass of tests would be available for sale on sites like Amazon as early as next week.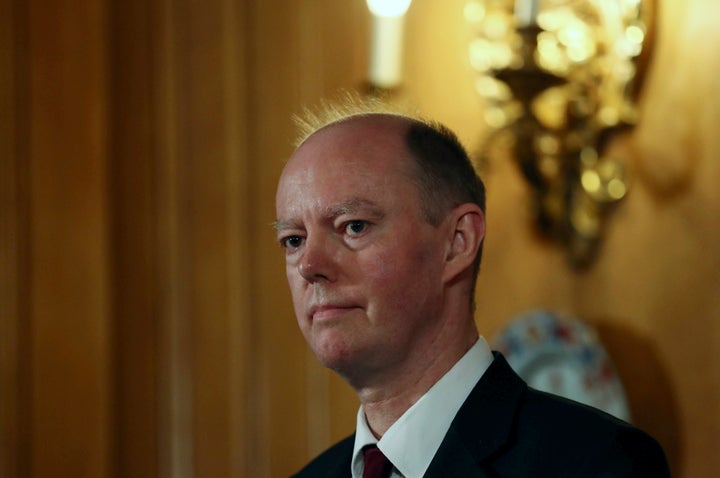 "I do not think, and I want to be clear, that this is something will suddenly be ordering on the internet next week," Whitty said, appearing alongside the prime minister at a press conference in Downing Street.
"Once we're confident of which tests work, and how many therefore we've got available to use, there is a hierarchy of things that we need to do," he said.
"We need to start off by answering that critical question (...) what proportion of people get this without any symptoms, because that has big implications for the way we then manage this - that's a very early priority.
"Then we need to make sure we can get NHS workers tested to work out who is immune, or almost certainly immune, to this infection, and who isn't, and we will basically go out in kind of a graded way from there."
He underlined that the wider public were not the first priority for tests, adding: "We need to go through the evaluation, then the first critical uses, and then spread it out from that point of view. We need to do that in a systematic way."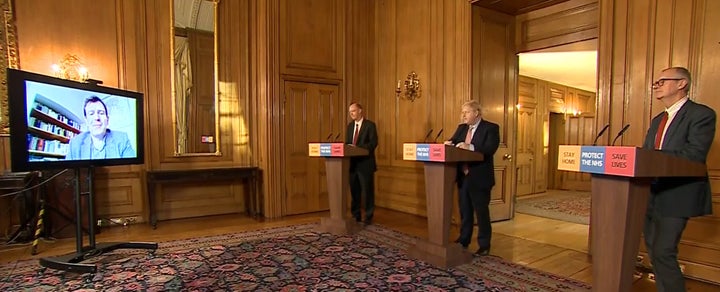 The antibody tests identify where somebody has already contracted the virus, fought it off and is now immune. They will be a key weapon in the fight against the disease, which some people contract and experience no symptoms.
But the government has also faced criticism that not enough testing is available for patients ill with symptoms, to differentiate whether they have Covid-19 or a regular cold or flu.
Johnson used the press conference to say the government was "massively ramping up our testing programmes" and hoped to be conducting 250,000 tests a day "very soon".
The UK death toll from the disease stands at 437, while more than 8,000 have been infected.
Prof Whitty said there were shortages along many supply chains in the production of tests because "every country in the world is simultaneously wanting this new thing".
He added: "It's not that there is no testing going on, what we need, clearly, is to be able to scale it up."
Whitty went on to talk about the unprecedented pressure the NHS would be under due to coronavirus.
He said it will be a "close run thing" for the service and that the government was expecting demand for critical care beds to rocket in the next fortnight.
He said: "That's entirely what we expect to happen and that's what will happen over that time.
"Clearly demand is going to go up because of coronavirus."
He also said there was no guarantee, despite the stringent measures brought in to try and reduce the spread of Covid-19, that the NHS would not be overwhelmed.
He said: "The measures that have been announced – that all of us have to do, if the NHS is going to get through this without exceeding its capacity – and the fantastic work by my colleagues in the NHS to increase supply, that is the way we will narrow this to the smallest possible gap over the next three weeks.
"We do think that if everybody sticks to staying in your household unless absolutely essential, this gap will probably be manageable by the NHS.
"But we cannot guarantee that and nobody that is sensible would wish to guarantee that.
"But that is what we are planning for and that is what we intend to happen."