Boris Johnson's plans to allow pubs and restaurants to use coronavirus vaccine passports to relax social distancing rules have been dealt another blow as the SNP voiced its opposition.
The Scottish party's Westminster leader Ian Blackford suggested his MPs would vote against the proposals in the Commons due to "serious concerns over ethics".
With more than 40 Tory MPs voicing their opposition to domestic vaccine passports, the proposals now risk being voted down in parliament.
Vaccines minister Nadhim Zahawi told Times Radio on Tuesday that "of course we will go to parliament for a vote" if Johnson decides to proceed with passports.
But a government update on Monday raised questions about whether a Commons vote would even be needed for business to go ahead with Covid status checks for entry, as long as they comply with equalities legislation.
The document said the government was against imposing a ban on status checks and that it was "right" for ministers to provide people with a means of demonstrating Covid status, for example through the NHS Covid phone app.
The position raises questions on what exactly MPs would be voting on when they consider domestic vaccine passports.
Commenting on the proposals, Blackford said: "The UK government hasn't published any firm proposals on Covid certificates, and the Tory position has been mired in confusion and contradiction.
"On the basis of the information available, SNP MPs would not support Tory plans due to serious concerns over ethics.
"Depending on the global context, there might be a need to consider means to facilitate international travel.
"Any such proposals could only be agreed in full consultation with the devolved governments.
"There also remain considerable issues to resolve on equity, ethics and privacy, which the UK government has not addressed.
"This is a matter of serious concern."
On Tuesday, the Labour briefing confirmed the party will vote against passports, which it believes are discriminatory.
But Labour left the door open to backing testing certification that could, for example, allow people to attend large events after a negative Covid test.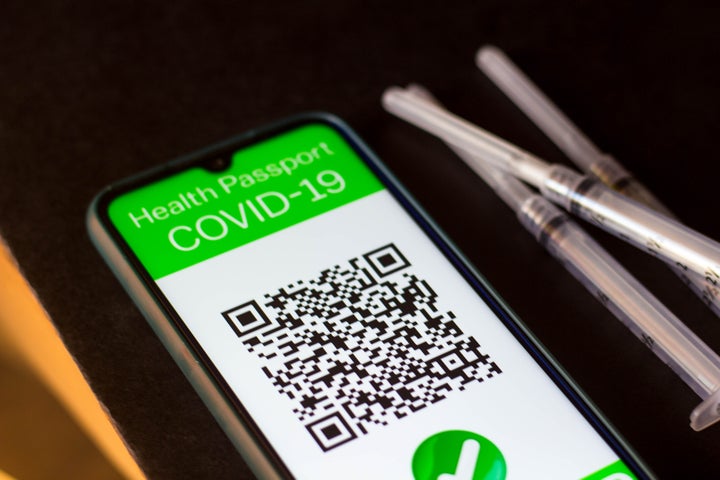 Labour leader Keir Starmer said on Wednesday: "We do not support the government's plans in their current form – it is as simple as that.
"In fact the government's plan seems to be changing on an almost daily basis.
"Only a few weeks ago the prime minister was saying that he was thinking of vaccine passports to go to the pub. Now he says he isn't.
"One day he is talking about tests, then certificates.
"It is a complete mess. There isn't a real plan around this.
"And what I fear is that it will be another example of the government with a plan that doesn't work, costing lots of taxpayer money, when I think the focus should be on getting as many people vaccinated as possible – that is the light at the tunnel."
Tory MP Harriett Baldwin said vaccine passports would discriminate against pregnant women, who are advised not to get the jab unless they are at high risk of catching Covid or becoming seriously ill with it.
Baldwin said: "There's no point saying you're against discrimination if then you support something entirely discriminatory.
"The whole point of two tier Britain is that groups such as pregnant women will have to spend their lives in test centres whilst others get preferential access to society.
"That would be an appalling backwards step."
On Monday, the government update said ministers believe "that there are some settings (such as essential public services, public transport and essential shops) where Covid-status certification should never be required, in order to ensure access for all".
But it added: "Equally, Covid-status certification could potentially play a role in settings such as theatres, nightclubs, and mass events such as festivals or sports events to help manage risks where large numbers of people are brought together in close proximity.
"It is possible that Covid-status certification could also play a role in reducing social distancing requirements in other settings which people tend to visit more frequently, for example in hospitality settings."