A growing number of campaigners and health experts are calling for cosmetic surgery and diet adverts to be banned during 'Love Island', claiming they contribute to body image pressure experienced by the show's young audience.
Feminist campaigners Level Up are the latest group to criticise the ads, claiming they are particularly dangerous when shown during 'Love Island' breaks, as the show itself promotes a "narrow standard of beauty".
Earlier this week, head of NHS England, Simon Stevens, told BBC's The Andrew Marr Show the ads were "playing into a set of pressures around body image that are showing up as a burden on other services."
"I think the time has come really to think long and hard as to whether we should be exposing young people to those kinds of pressures and social media and advertising has got to look very carefully at the kinds of impacts that it is having," he added.
The Mental Health Foundation and the British Association of Aesthetic Plastic Surgeons have also called for tighter regulations of the ads.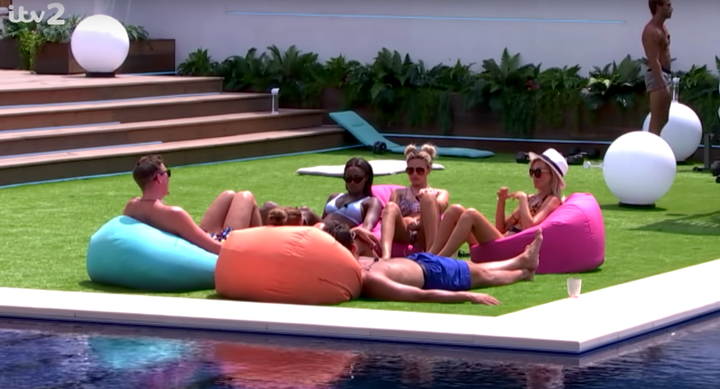 Carys Afoko, chief executive of Level Up, claims 'Love Island' fans are "bombarded with adverts for cosmetic surgery and diet supplements" during ad breaks.
"I love 'Love Island' but I hate being told how I should look, especially when the show promotes quite a narrow standard of beauty," she said.
"It's time ITV2 behaved responsibly and banned surgery and diet advertising during Love Island commercial breaks."
In an open letter, The Mental Health Foundation's director of development and delivery, Isabella Goldie, also raised concerns.
"We acknowledge the role that cosmetic surgery can have in boosting a person's mental health, for example, in the aftermath of a serious operation," she said. "But we believe that strategically placing cosmetic surgery adverts during programmes that target young adults and paint a false picture of perfection is not only patronising but is adding to young people's insecurities and contributing to distress among vulnerable people.
"Capitalising on our young people's insecurities for commercial gain is wholly unacceptable."
"We are seeing the damaging effects of this cultural phenomenon on an increasingly vulnerable population, whereby the decision to seek out treatment is trivialised whilst individuals face intense psychological pressure to conform," a spokesperson said. "By advertising cosmetic surgery alongside this type of programming - and in some instances, even using the stars of the show - unscrupulous clinics are targeting young people in a way that commodifies surgery as a quick fix and endangers patients."
In response to the criticism, an ITV spokesperson said in a statement: "ITV takes its responsibility to viewers very seriously and ensures adverts broadcast during our programmes adhere to the The UK Code of Broadcast Advertising's rules on the content and scheduling of advertising."