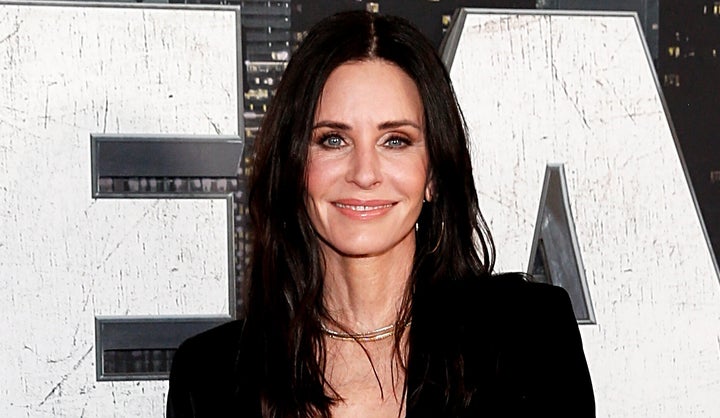 Courteney Cox has recreated one of her most iconic Friends moments for a comedy skit posted on her TikTok page.
The Scream star played Monica Geller in all 10 seasons of the hit sitcom, and teamed up with TikTok star Kelli Erdmann for a sketch that was shared earlier this week.
In the clip, Kelli walks in on Courteney polishing up her cleaning products (another nice Friends nod), with the Emmy nominee declaring: "I knew you'd show up."
"It wasn't easy tracking you down, Cox," Kelli says, to which Courteney responds: "It wasn't supposed to be. Those days are over. I've moved on. I left that life behind, and made a vow never to return."
"We need you," Kelli then insists. "The whole world needs you."
At that moment, the pair then break into Monica and Ross' iconic "Routine" from the sixth season of Friends, complete with the same song.
Just for old times' sake... who fancies revisting the original?
After the ceremony, Courteney was seen having a real Monica moment as she tried her best efforts to keep her star clean, in another hilarious social media video.
"Someone's gotta do it," she joked, with the clip also showing her polishing the stars of her pals Laura Dern, Reese Witherspoon and, of course, Jennifer Aniston.