Crocs have long been popular among the gardening community and the odd child, but the brand seems intent on targeting a new kind of customer: the fashion-forward hipster.
As if croc heels weren't enough, the brand has released a crossbody bag, which resembles the offending shoe. And not only is it just as ugly, but will set you back $300 (£230) – and that's for one, not a pair.
The bag is the birth child of a collaboration between Crocs and LA-based hipster apparel brand, Pizza Slime (us neither).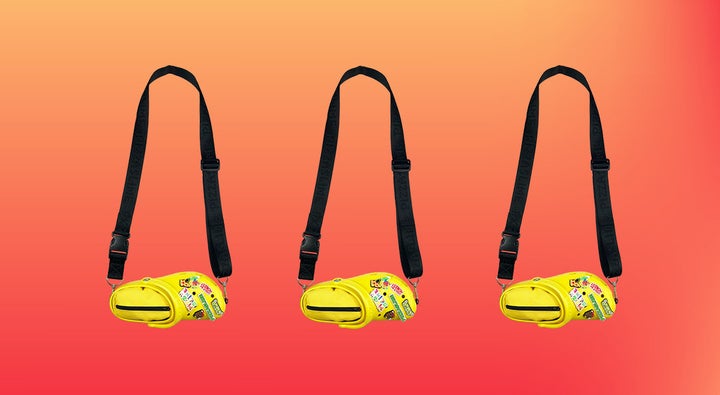 Available in black and yellow, the crossbody bags come with seven garish Pizza Slime charms, or "Jibbitz" as the brand calls them. The bag has a zip fastening that opens where the heel of your foot would normally be.
Pizzaslime wrote on Instagram: "We went waaaaay outside of the box for this one and turned a Croc into a functional and quality made cross body bag.
"Over the past few months we've put a lot of time, sweat, and tears into developing this product that has never been made before. It was a looooot harder than it looks."
We all work hard to earn our money – so it shouldn't feel like hard work to spend it well. At HuffPost Finds we'll help you find the best stuff that deserves your cash, from the ultimate lipstick to a durable iron to replace the one that broke (RIP). All our choices are completely independent but we may earn a small commission if you click a link and make a purchase.