Paul Silver is due to have his large bowel removed later this month. But that's not going to stop him from enjoying his last few days of pooing freely.
Silver, 32, suffers from Crohn's disease - a chronic health condition that causes inflammation of the lining of the digestive system - and, as a result, is on a quest to make his final poo count.
The web designer from Enfield is on a mission to use some of the most unusual and luxurious lavatories the capital city has to offer, before his ileostomy on 21 April.
Silver is aiming high and wants to sh*t in the Shard, Buckingham Palace and the "really posh" loos in Hampstead Heath.
His cause is a worthy one, as he is also raising money for charity.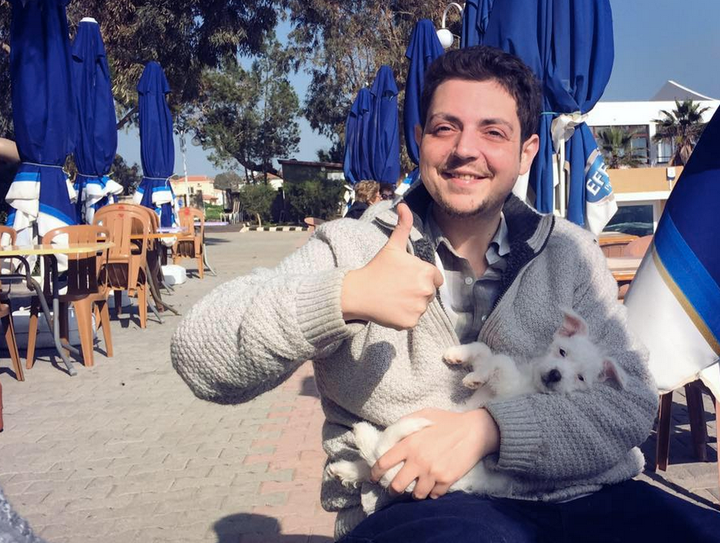 "I'll have a stoma (or as I like to call it, a #BionicBumhole)."
Before his bowel is removed and replaced with the stoma, Silver has a bucket list which needs ticking off - and on there is an extensive list of the amazing toilets he wants to try out in the following venues:
Aqua: The Shard
Buckingham Palace
The Crazy Bear Club
Sketch London
Nopi
Mari Vanna
The Hunter S
Gilgamesh Bar
V&A museum
Harrods
Number 10 Downing Street
Google's offices
The BT Tower
The Savoy
Houses Of Parliament
Writing on his blog, Silver recognised that some of the venues are "out of his pocket range" and are for customers only, but he added: "I promise in each one to buy at least a bottle of fizzy pop and leave a tip.
"I also promise...to 'leave the room how I found it'."
The idea for his #MyFinalPoop campaign came after Silver spotted a picture of the toilets at the restaurant on top of The Shard called Aqua.
At the time, he joked that he'd like to have his final poo there. But then realised that, actually, this should definitely be a reality.
Silver explained: "I then realised, there are many wonderful amazing toilets this city has to offer that I'd also like to use before it's too late..."
The challenge is also for a good cause, as all proceeds raised will go towards Crohn's and Colitis in Childhood, because - as Silver puts it - "all kids should be able to poop too".
So far he has more than quadrupled his initial target of £250.
"Some people swim to France, some run the length of London... I'm just mooching about some amazing places over a few weeks and raising money in the process."