The true extent of the number of people falling victim to a disturbing trend of 'cyber-flashing' in public places in the UK could be going unreported, because women are not alerting the crime to authorities, police have claimed.
The assault, which HuffPost reported to police, happened only 24 hours after US reports claimed that an increasing number of women were falling victim to this type of smartphone-linked harassment on the New York Subway.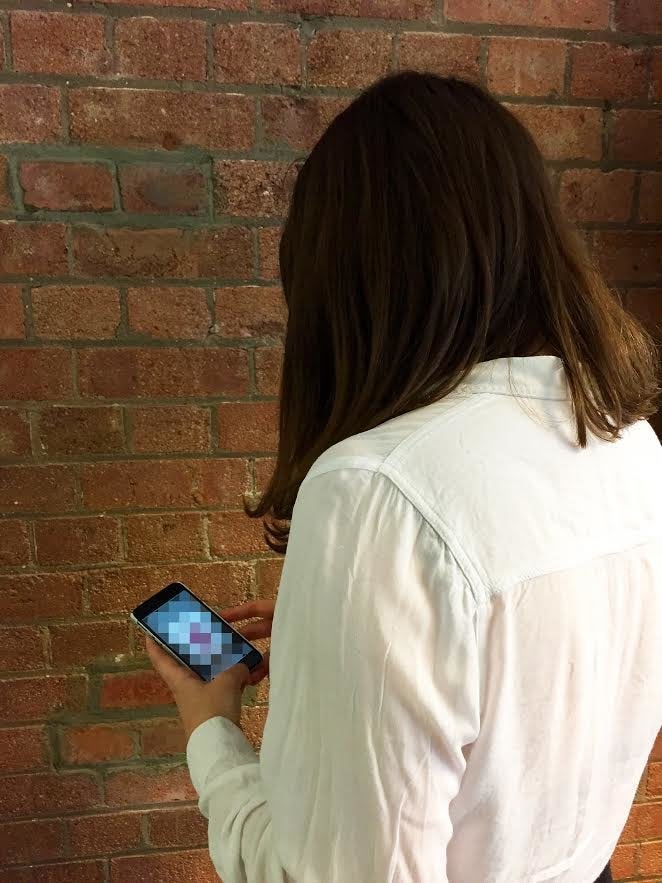 Despite a growing body of anecdotal evidence, including five women who contacted HuffPost on social media within minutes to share their own experiences, British Transport Police (BTP) said it had seen "no rise" in this type of crime in the UK.
Not only that, but its Sexual Offences Unit had not received a single report.
This is nothing new, back in 2015 the Lorraine Crighton-Smith case in south London became the first (and subsequently only) British police investigation into 'cyber-flashing'.
But despite the lack of data, the BTP acknowledged to HuffPost that officers on the ground were "conscious" of this crime, and that they could only be privy to "the full picture" when more victims start coming forward to report it.
A BTP spokesperson said there are definite grounds for suggesting that women aren't reporting 'cyber-flashing' because they "don't feel confident, or don't think they will be taken seriously".
In response to previous campaigns, including its 'Report It To Stop It', which targeted inappropriate touching on the Tube, the BTP said: "Naturally since this was launched we've seen a rise in reports, which is what is fully expected, when people know about it."
The BTP also told HuffPost that they were wary of flagging 'cyber-flashing' as a crime, because they "didn't want to raise alarm" and wanted passengers to continue using the network without fear.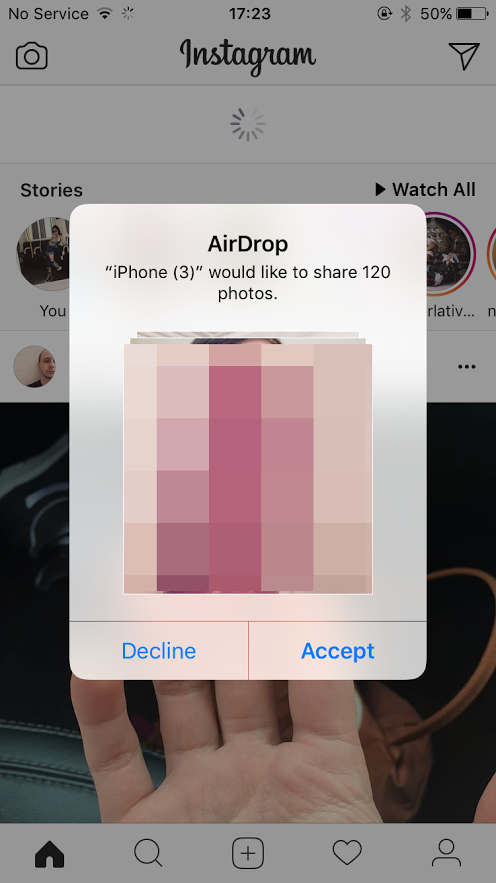 The Airdrop app is one of Apple's file-sharing functionalities, able to send photos, videos and documents instantly over a WiFi connection.
Although the default setting is to 'contacts only' (meaning only your phonebook can pair with you), if this is switched to 'everyone' you only need to be within 30 feet - tube carriages are 29 feet long - of another user for them to share unsolicited content with your device.
Several women have told HuffPost UK that they didn't report instances of cyber-flashing that happened to them, adding weight to suggestions that cyber-flashing could be more widespread.
Rehema Figueiredo, 25, was targeted with a request to receive 129 photographs at Stockwell Tube station only 48 hours before the HuffPost reporter, she said: "I thought it was weird and it made me feel uneasy on the platform and then on the train. I was trying to work out who it was but everyone was on their phones."
But Figueiredo didn't alert the police, explaining: "I wasn't convinced it was worth reporting it to the police or that they'd take it seriously. I've reported worse things to them and nothing has come of it."
"I've reported worse things to them and nothing has come of it...""
Gail Watt, 37, told HuffPost she had been a victim on two separate occasions while travelling in the capital, but did not inform the police, despite feeling that the situation was the "same as exposure, and should be treated as such".
Watt said: "The first time it was only one and I was so shocked. I think it was the first AirDrop I'd ever received. My friend had turned it on my phone to send photos from my phone to hers and I hadn't turned the functionality off afterwards.
"The second time, I was sitting next to these lovely American tourists who I got talking to - because I come from a small village in the north east of Scotland and speak to everyone in direct contravention of the London rules of etiquette - I wasn't paying attention to my phone, which was on my knee and being told: 'I think you have a message, dear,' and it being a dick pic, was rather awful. I declined that and then I got sent it again. I declined it again."
She now turns AirDrop off as standard, unless she needs it to perform a file transfer.
An anonymous Twitter user added: "This happened to me years ago, it wasn't an AirDrop, I was sent porn via Bluetooth and didn't mean to click accept, but wasn't thinking properly. Ever since that incident I kept my Bluetooth off or hide my phone ID. "
Sending indecent images in this manner is classified under section 66 of the Sexual Offences Act (2003), as a person is intentionally exposing their genitals and intending that someone will "see them and be caused alarm or distress".
A person found guilty of this offence under this section could be liable for a term of imprisonment of up to two years.
Detective chief inspector Kate Forsyth from the British Transport Police, told HuffPost UK: "My message to offenders is clear, while you might think you can hide behind modern technology in order to carry out abuse, you leave a digital footprint and stand a very good chance of being caught, arrested and ending up on the sex offenders register."
If you are a victim of this, the British Transport Police's official advice is to remain calm, retain the image, and report the matter to the police as soon as possible by texting 61016.
"We have a dedicated Cyber Crime Unit who can analyse mobile phones and track data transfers back to suspects' devices. By linking this to physical evidence, such as CCTV footage or witness statements, we can catch offenders and bring them to justice through the courts," said DCI Forsyth.