Lisa Marie Govan is 15 years old – as her Facebook profile clearly states. But in the two years she has had an account on the social platform, adult strangers have cyberflashed her hundreds of times, sending unsolicited sexual messages and pictures.
Those contacts have come via Facebook Messenger. One evening last summer, Lisa Marie's mum, Katie Govan, 37, arrived home to find a man trying to video call her daughter via Messenger, which allows people to contact other users even when they aren't Facebook friends. Govan recognised the man's name – she'd messaged him on behalf of Lisa Marie days earlier telling him to stop contacting her daughter, then 14. His messages had been friendly, but not sexual, so she hadn't blocked him.
Now he was trying to talk to Lisa Marie face-to-face. Govan, fumbling, accidentally answered the call. The man was masturbating, panning the camera up and down his torso. When he realised it wasn't a teenager on the end of the line, he hung up. "I've been on Facebook for years and could count on one hand the amount of filthy messages I've had," the mother of four says. "It's as if they are trawling Facebook looking for kids."
Now Facebook has moved to do something which addresses the issue.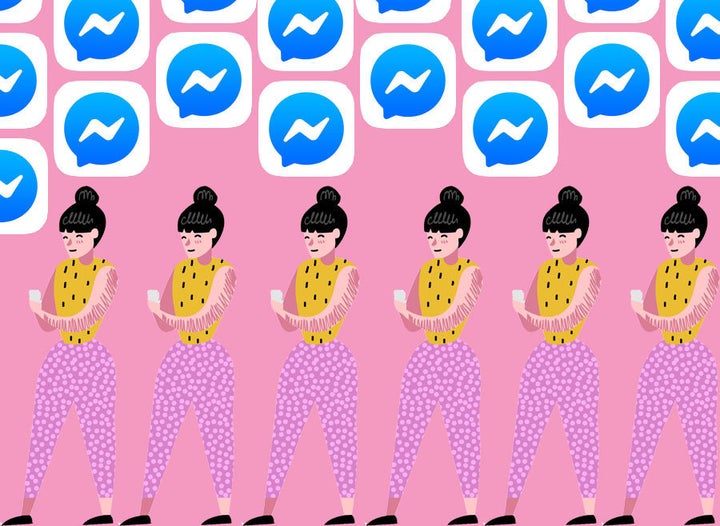 For years, Facebook and Facebook Messenger have had different rules about what is acceptable for users to share. Messenger has always been the more open: allowing non-friends to chat and even make video calls, with the result that, for eight years since the standalone Messenger app was released there has been no way to stop strangers dropping into kid's inboxes.
Now Facebook has told HuffPost UK a settings update will help protect the 2.2 million children under 18 who regularly using Messenger. From April, if you are a minor (under 18) your Facebook account will have a default setting that blocks incoming messages from anyone not on your friends list. Unless the person trying to get in touch has your phone number, or you share many mutual connections – Facebook did not confirm the exact threshold of friends – they will not be able to message you.
Talking about the threat of cyber flashing – the sending of unsolicited sexual images – a Facebook spokesperson told HuffPost UK: "No one, especially teens, should be subjected to this abhorrent behaviour. To help teens stay safe from potentially harmful interactions, we have built several safety products like default settings for minors that don't allow adults outside of their network to reach their messaging inbox.
"We strongly encourage people to report incidents of harassment or inappropriate behaviour to us and we will continue to take action to help teens avoid these interactions by enforcing our community standards and working with law enforcement, when necessary."
""They bombard you with messages and keep calling you over Facebook Messenger""
Facebook took action days after Home Secretary Sajid Javid announced plans to make tech companies more accountable for what happens on their platforms. The government's white paper on online harms will require social media platforms to protect users. Failure to do so will result in penalties, fines and the possibility their service will be blocked.
Daisy O'Byrne, 18, estimates that she's had at least five different men try to approach her on Facebook Messenger in the last month alone and many more before she was 18. "They bombard you with messages and try to keep calling you over Facebook Messenger," she says. "I normally block them."
In interactions from when she was 17, seen by HuffPost UK, one man approached Daisy by saying "hello beautiful" – giving her a rare opportunity to block him – before he sent naked images. Another took the more common approach of sending a naked picture as his first message.
This behaviour was so commonplace that Daisy and her friends made a WhatsApp group where they share screenshots of messages. One friend, who is 17, shared a string of messages that read: "I really want to bend you over and spank you." "Do you like being choked when you're having sex?" "Do you want to see a video of me wanking?" She blocked the sender immediately.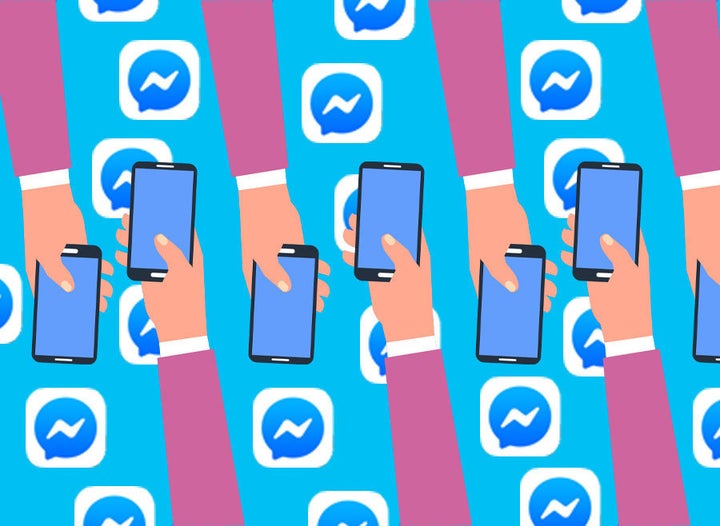 When sexual communication with a child was made illegal in England and Wales in 2015, the police recorded more than 3,000 cases in the first 12 months and the National Crime Agency says these reports still only represent the "tip of the iceberg".
The scale of the problem means that the NSPCC consider the changes made by Facebook a positive step – but unlikely to actually solve the issue. Andy Burrows, head of child safety online at the charity says: "A new feature which will make it easier for young people to block and avoid unwanted contact is a necessary step, but it remains too easy for groomers to target children on social networks and messaging apps.
"While this is a step in the right direction, Facebook's proposals to incorporate end-to-end encryption in its services will mean that children may be at more risk, because detecting grooming behaviour and sexual abuse will become far more difficult."
End-to-end encryption is a system of communication where only the communicating users can read the messages. In January 2019 the New York Times reported Mark Zuckerberg was looking to add end-to-end encryption on Messenger to bring it into line with other parts of the business, including Instagram and Whatsapp.
""It went from 'you're very pretty' and 'that picture you posted is nice' and then the sexual stuff came later...""
Cyber flashing happens across different platforms, but a 2018 NSPCC survey of 40,000 children, aged 7 to 16, found 4% of primary and 5% of secondary children had been sent a naked or semi-naked images by an adult over the internet.
Mared Parry, 21, from north Wales, started receiving unsolicited messages from strangers when she was just 14. She kept the messages secret from her parents for many years – worried she would get in trouble. She also enjoyed the attention at first. "They were friendly at first," she says. "It went from 'you're very pretty' and 'that picture you posted is very nice' to 'you've got a nice figure', then the sexual stuff came."
Like other young women we spoke to, Parry said that being sent unsolicited sexual images had been common among girls in her friendship group, which helped normalise it. "In the area where I live, everyone does it," she says. It was only as she got older she realised how problematic their behaviour had been. "I later realised how predatory it was."
Parry says it is still happening in her hometown. "I know it is because my little sister, 15, just told me one of her friends is currently 'dating' a 21 year old online. I told her she needed to stop but she didn't listen." She hopes the changes might quell the tide of the problem but is sceptical, knowing that predators often befriend children before sending images.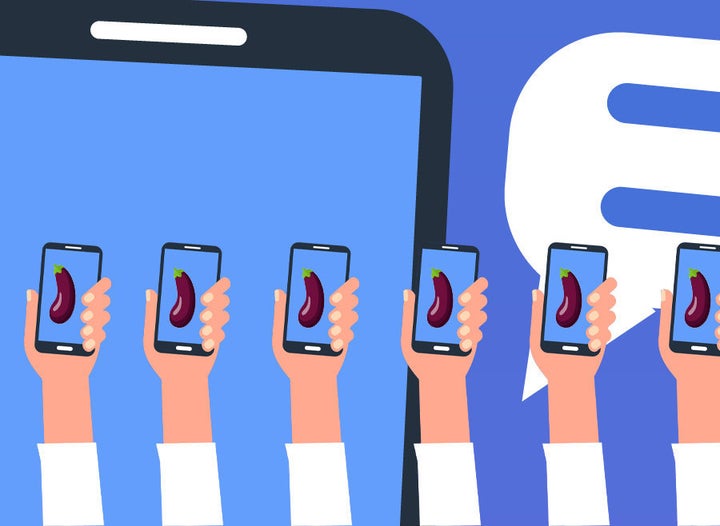 Although Facebook Messenger was most commonly mentioned by women who got in touch with HuffPost UK, other platforms undoubtedly have similar problems yet to be addressed. Vicki* 19, from Guildford was sent an image of a man's erect penis on the messaging app Kik when she was 12 years old. "I had never seen a penis erect before or sent as a sexual image so I was terrified but learnt that nothing could be done."
She ended up deleting the app, but not until the damage was done. "I think this is a really upsetting topic but it's important that we raise these issues as it is not acceptable," she says.
On the ground, support workers are increasingly aware of how widespread this problem is. Helena*, who works in child safeguarding in Oxfordshire told HuffPost UK: "We are aware of ever changing sites, Snapchat, Instagram, Facebook to name a few, but being the most popular."
It would be easy to say the solution is for parents to remove their child's access to all social media if they are still concerned – none of Govan's other children, Ben, 12, Paul, 8 and Harper use social platforms, and Lisa Marie has deleted Facebook on more than one occasion. But when all her friends spend their evenings chatting online, the teenager doesn't want to feel left out. The other women we spoke to, who are now all above 18, say they want to stay online to communicate with friends or for work.
And the NSPCC says that cyber flashing isn't just a problem in the immediate moment. In the longer term, it makes children more vulnerable to being groomed and exploited, the charity says: "Children become accustomed to being contacted on apps, sites, and games by adults seeking to groom and exploit them."
*Some names have been changed to protect anonymity.