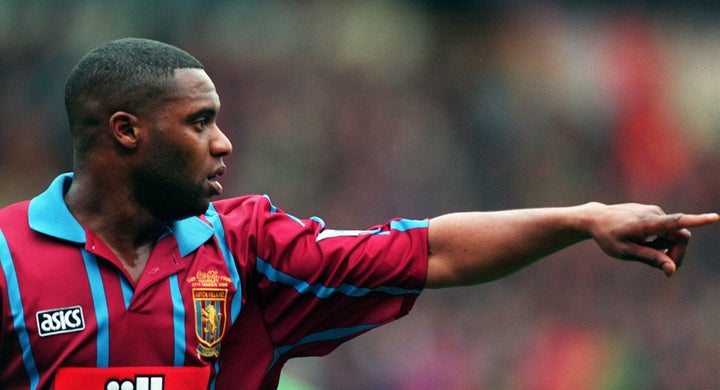 Dalian Atkinson's family have said they are "determined to get justice" as it was announced two officers were facing a criminal investigation over his death after being tasered.
The ex-Aston Villa striker, 48, died around 90 minutes after being tasered in an incident with two officers in Telford, Shropshire, at around 1.30am on Monday outside his father's home.
Officers were called to a home amid concerns "for the safety of an individual". His father, Ernest, said his son had been "in a real state" and his family said he had been battling kidney problems and had a weak heart.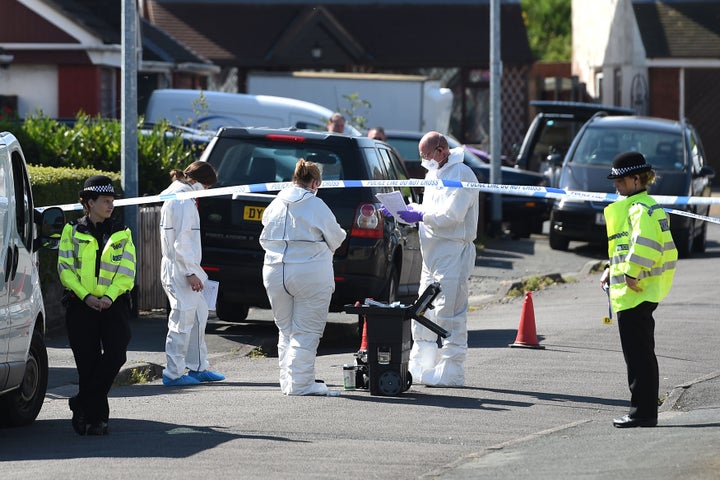 The Independent Police Complaints Commission (IPCC) said it was launching a criminal investigation "having carefully considered the evidence gathered so far".
In a statement, Atkinson's family responded: "We are still in shock as to the circumstances in which Dalian died. We are determined to get justice for him which means getting to the truth.
"We welcome the IPCC's decision that this is will be a criminal investigation and emphasise their request that there should be no speculation in the media as to what happened to Dalian, as this could prejudice the criminal investigation and any potential prosecution."
The IPCC, which investigates all deaths after police contact, said the two officers were also given gross misconduct notices.
It said it was still analysing the Taser used and it had taken statements from "a number of witnesses". A post-mortem on Wednesday was inconclusive as to the cause of Atkinson's death, the IPCC added.
In a statement, the watchdog said: "A criminal investigation does not mean that criminal charges will necessarily follow. The IPCC investigation is at an early stage and the position will be kept under review as the investigation progresses."
IPCC Commissioner Derrick Campbell said:
"Having carefully considered the evidence gathered so far, we are undertaking a criminal investigation into the circumstances surrounding Mr Atkinson's death and the level and type of force used. Two police officers will be interviewed under criminal caution by IPCC investigators.

"As this is a criminal investigation, the IPCC is limited in the amount of information which can be released into the public domain. I would ask people to be patient during the progress of our investigation and not to add to speculation about the circumstances of Mr Atkinson's death. Speculation across the media as a whole can risk prejudice to the investigation process.

"We will keep Mr Atkinson's family updated and our thoughts remain with all of those affected by his death."
Deborah Coles, director of the charity Inquest, said: "The death of Dalian Atkinson has rightly generated significant public disquiet.
"The impact of this death is not just on his grieving family, friends and the football community. It raises serious questions for us all about the use of force by police officers on vulnerable people.
"We hope this criminal investigation is conducted promptly, rigorously and sensitively in order to establish the truth and hold those responsible to account."
Atkinson's father described the moments before his son was tasered.
The 85-year-old said: "He was in a real state. I don't know if he was drunk or on drugs but he was very agitated and his mind was upset.
"The last thing he said to me was 'don't move' when the police came to the door.
"He was threatening and very upset. I didn't call the police but someone else did."
His heartbroken father said he did not see his son get tasered, but he "saw a flash". He added: "I haven't had any sleep and cannot take it in."