It's impossible to forget the expression of disbelief, then sheer elation, that spread across Dame Kelly Holmes' face when she became the first British woman to win two Olympic Golds at the same Games in 2004.
But just a year before, the athlete was self-harming on a daily basis as a means of coping with the pressure, her sporting injuries, and subsequent depression.
"I think it's important for me to talk about my journey and how I reached being double Olympic champion despite all of the other issues, to hopefully give people hope and inspiration that you can still do things," Holmes, now 48, tells HuffPost UK.
"Life is life, isn't it? Everyone has their up and down moments, their highs and their lows. As a person in the public eye, I can say that and hopefully get the message out to more people."
In her new podcast 'What Do I Do? Mental Health And Me', Holmes interviews famous faces, including Davina McCall and Eddie Izzard, about their self-care strategies. But the key to establishing balance in her own life, she says, has been learning when to say 'no'.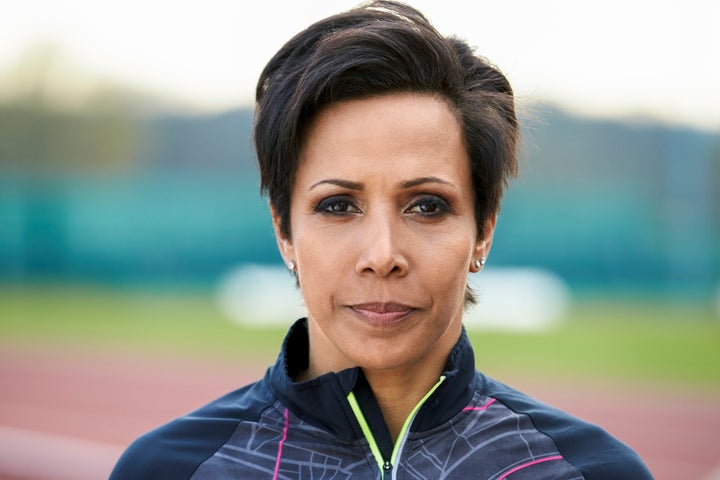 Having joined the army at the age of 18 before becoming an athlete, keeping fit is second nature to Holmes. She works out in the gym five times a week, and also does at least one group class – switching between Pilates, body combat and spin. But she's changed her mindset around exercise since retiring from athletics, and gives herself a break when her body – and mind – need it.
"Self-care to me is really in the little things," she says. "It's about recognising when I'm having a down day and realising that I don't need to go out training.
"Sometimes I think 'I should really go for a run, but I don't want to', and then I say 'well don't go then'. You talk to yourself a little bit, and I'm better in tune with my body and my mind now."
Holmes believes people need to work on getting to know themselves and their own wellbeing, and being confident enough to say "no I can't" or "yes I will" when it suits them. "I've learned to say 'no' a lot, which I didn't before," she says.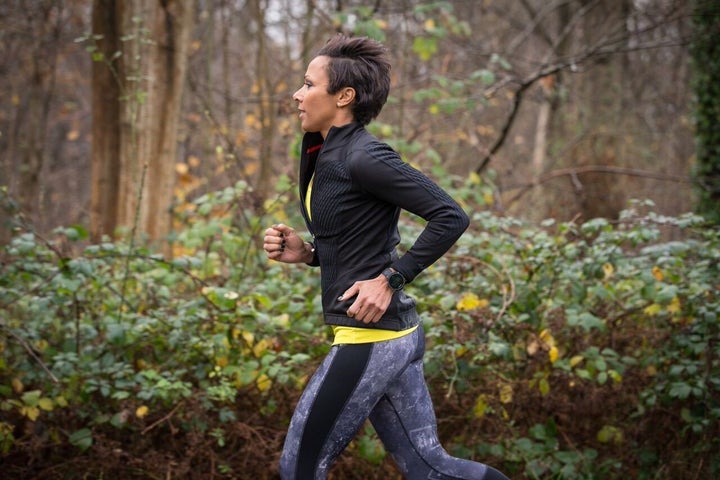 As well as resting when her body needs it, Holmes has also discovered the joy of keeping fit with others. At the peak of her athletic career, she would train by herself in total isolation, but now she works out with her dad, brother, and celeb pal Davina McCall – the pair recently enjoyed a spin class together at a local gym, much to the surprise of the regular attendees.
These days, her first thought after a workout is to run a relaxing bath with epsom salts – something that would have been an alien concept to her 15 years ago. "My time in my bath is me-time," she says. "I fill it up, I have my candles on, I might play some music, I might bring some nibbles up. I love it.
"I train like a maniac and that makes me feel good during that time, but equally I'll have all of those other little bits that keep me happy."
Holmes says this healthy relationship with exercise helped her keep her head above water though grief, following the death of her mother in 2017. At the time, ex-professional boxer Cathy Brown invited her for a training session – so Holmes decided to throw caution to the wind and get in the ring.
"Boxing is about discipline and focus and breathing properly, you can't have your head in another space," she says. "So that really, really helped and I've maintained that friendship [with Brown]."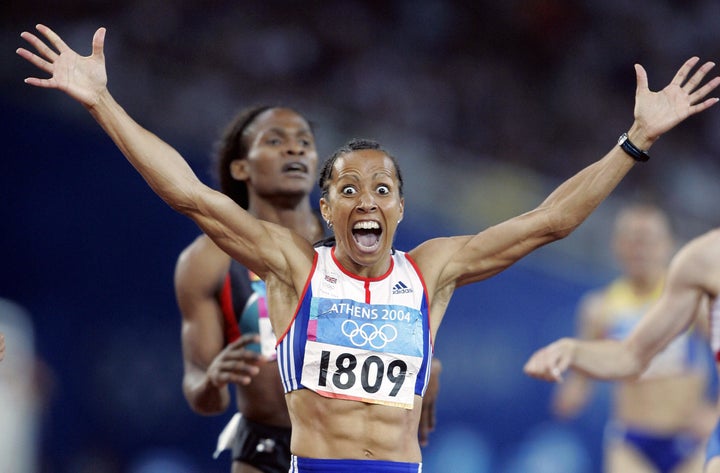 Around the same time, Holmes also signed up to PT sessions to guide her through strength training, switching things up from her regular cardio-based workouts. It really helped, she says, because she needed to switch off from everything that was going on in her head. "It was still there, going on in the background, but at that moment, when I was training, it was a chance to just focus on myself," she says.
For anyone struggling with mental illness, Holmes recommends getting active alongside finding someone you can trust to talk to. The latter is something she admits she previously found hard, having kept her self-harming a secret from family and friends. But now she thinks, "why not?"
"Pile it up on them and don't worry about what they're going to think," she says. "I guarantee if you start talking to someone they'll say 'I'm so glad you told me that because I wanted to tell you this'. That can help you through that process and it's a relief.
"You just have to think about who you trust and believe in them like they probably believe in you."
Kelly Holmes' podcast 'What Do I Do? Mental Health And Me' will be released on Audible on 22nd March.
In 'What Works For Me' – a series of articles considering how we can find balance in our lives – we talk to people about their self-care strategies.
Useful websites and helplines:
Mind, open Monday to Friday, 9am-6pm on 0300 123 3393
Samaritans offers a listening service which is open 24 hours a day, on 116 123 (UK and ROI - this number is FREE to call and will not appear on your phone bill.)
The Mix is a free support service for people under 25. Call 0808 808 4994 or email: help@themix.org.uk
Rethink Mental Illness offers practical help through its advice line which can be reached on 0300 5000 927 (open Monday to Friday 10am-4pm). More info can be found on www.rethink.org.