Dan Jarvis is one of several former Labour frontbenchers being lined up to rejoin the party's top team if Jeremy Corbyn wins re-election, HuffPost UK can reveal.
The former Paratrooper and ex-shadow foreign minister is tipped by insiders for a Shadow Cabinet post, as part of a wider bid by the Labour leader to unite his Parliamentary team and the wider membership.
Despite the mass resignation of scores of shadow ministers and a bitterly-fought leadership election against challenger Owen Smith, Corbyn's allies are keen to deliver on his pledge to heal the party and focus on providing effective opposition to the Tories.
Jarvis, who worked under Ed Miliband and Harriet Harman but has never served under Corbyn, could be joined by other 'moderate' figures such as Kier Starmer and John Healey.
Some potential 'returnees' will only go back if the party's ruling NEC approves the restoration of annual Shadow Cabinet elections next Tuesday, a move that could allow MPs to help pick a majority of the leader's team at the despatch box.
Others believe that while Shadow Cabinet elections are an "essential step", they want wider guarantees that the Corbyn leadership team will seek to reflect all wings of the party and prove it wants to broaden the party's appeal with all voters.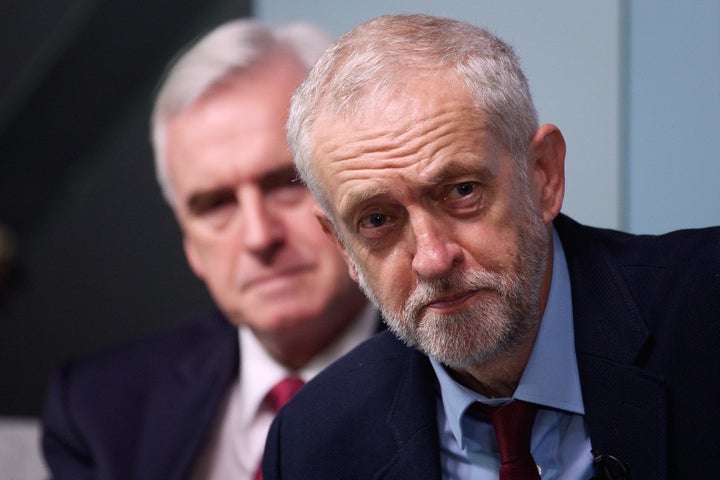 Behind-the-scenes discussions have intensified in recent weeks as the Labour leader moved to planning for life after September 24, when the result of the leadership election is announced at the party conference in Liverpool.
Louise Haigh, Rachel Reeves, Wes Streeting and Gloria de Piero are names touted as among those who could stand in Shadow Cabinet elections, PoliticsHome has also suggested.
Corbyn revealed to HuffPost UK yesterday that: "I'm very keen on providing olive branches, and indeed a number of olive branches have been offered to me.
"So I'm very confident we are as a party coming together. And I'm obviously having discussions with lots of colleagues. And there will be a full team in place to take on this government and provide very effective opposition."
One ally of the Labour leader said that he was a keen admirer of the way predecessors such as Harold Wilson and Jim Callaghan had kept a balanced Shadow Cabinet, taking in left and right.
A further practical consideration is that several Shadow Cabinet ministers have been overloaded, doing two jobs because of the walkout this summer and because of Theresa May's Whitehall changes.
Emily Thornberry is both Shadow Foreign Secretary and Shadow Brexit Secretary, Barry Gardiner is both Shadow International Trade Secretary and Shadow Energy Minister, Dave Anderson is both Shadow Northern Ireland and Scotland Secretary and Paul Flynn is both Shadow Commons Leader and Shadow Wales Secretary.
Those considering a return are motivated by a desire to take the fight back to the Tories, to provide a credible government-in-waiting, and by pressure from Labour members and voters in their local constituencies to 'get your act together', one MP said.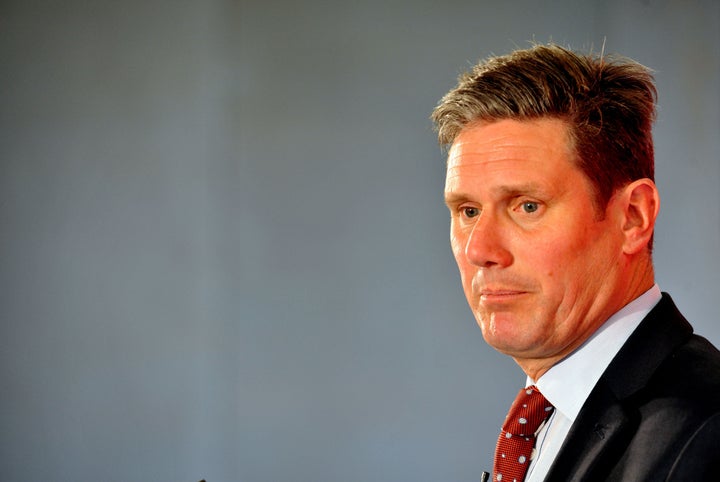 Jarvis didn't quit the shadow frontbench this summer because he was never a part of the Corbyn team. Although urged to stand for leader himself in 2015, he opted to put his family first.
The Barnsley Central MP held a joint event with Corbyn in his Yorkshire constituency this month, highlighting a local child poverty campaign.
Starmer, a former Director of Public Prosecutions, is another MP highly rated by his colleagues and is an ally of Shadow Home Secretary Andy Burnham, who chose to stay in the Shadow Cabinet.
Healey, an expert on local government and housing, was also valued by Corbyn for his contribution over the past year.
One MP said that the key would be for Corbyn to use the depth of experience and stature of those currently on the backbenches, particularly in reaching out to groups like business, healthcare, education to project Labour as a serious party of future government.
All those considering a return know that they will face difficult questions over why they now believe Corbyn should be the nation's choice as Prime Minister, but some have told HuffPost that such media worries are secondary to the need to "speak up for the nine million people who voted Labour and who have been failed badly".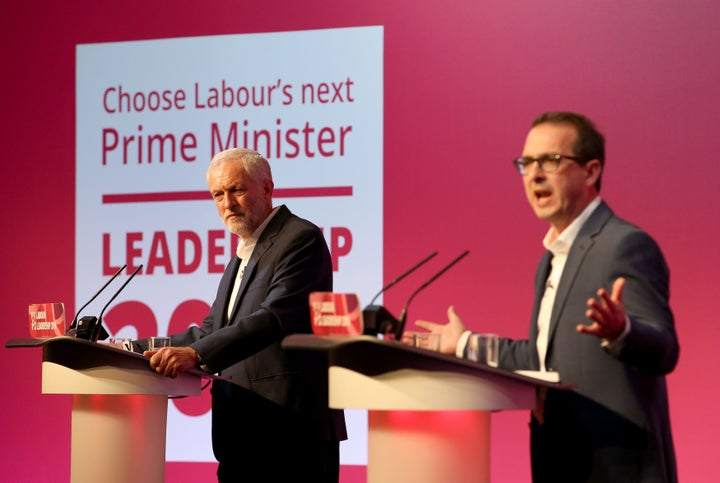 Owen Smith on Friday warned that hardline Corbyn supporters could use the party as a empty 'husk', but welcomed hints from the leader that he was open to Shadow Cabinet elections.
"I think some of my colleagues would think about seeking to serve [Corbyn]," he admitted, but said the leadership would have to end talk of deselection of MPs.
Many Labour MPs are focusing on what to do next should Corbyn be re-elected, as the polls suggest. Some like Hilary Benn and Yvette Cooper are going down the Select Committee route, others are focusing on think tank and single-issue campaigns work. Some refuse to work under Shadow Cabinet ministers they consider divisive.
But the idea of creating a new party, floated by some MPs, is now dismissed as 'summer hot air'.
Given the fact that the leadership race is still ongoing, Corbyn has not directly contacted MPs about possible jobs, but intermediaries have been involved in discreet discussions.
Owen Smith today warned that there were just "five days left to save the Labour party", a reference to the fact that the leadership ballot closes next Wednesday.
Yet several MPs have been privately dismayed by Smith's leadership campaign and have studiously opted out from backing it.
The party's united opposition to new grammar schools was seen as a key example of how it could function in Parliament.
Some around Corbyn want to 'double down' on his new mandate and impose his authority on the Parliamentary Labour Party (PLP), and know that the leader wants to retain people like Angela Rayner, who has impressed in the education brief.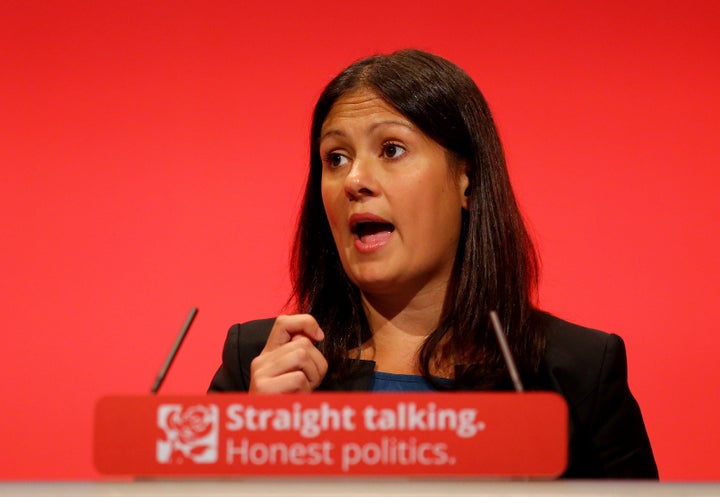 But others in his team have been working hard to re-establish a functioning relationship between MPs, the Shadow frontbench team and the leader's office.
Allies of the leader, as well as MPs on other wings of the party, have been urging Lisa Nandy to return to the Corbyn team, though it is unclear if she can be tempted back.
Other leading female former Shadow Cabinet ministers such as Heidi Alexander, Kate Green - both of whom are senior figures in the Owen Smith campaign - are seen as unlikely to want to go back.
The scale of the abuse they've faced online, as well as their experience of the way the leadership operated this year, makes a return difficult, friends say.
Some former frontbenchers who have decided not to go back will opt to focus on local campaigns and take a "self-denying ordinance", refusing to criticise the leadership while keeping their counsel.
Some are waiting for the exact leadership election results - to see whether Corbyn's mandate has increased or decreased among key sections - before making a final decision.
Corbyn joked yesterday that his olive branch approach extended to placing one outside his Commons office. "As a practical start for this I'm growing an olive tree on the balcony of my office and it's doing very, very well. It's thriving."
Related