The skating competition became the first UK show of its kind to feature a same-sex pairing when H was paired up Matt Evers, beating Strictly to make TV history.
H and Matt's pairing came amid ever-growing calls for the BBC ballroom show to feature same-sex pairs.
And now it seems BBC bosses are regretting not getting in there first, as H has revealed he has received a message from them.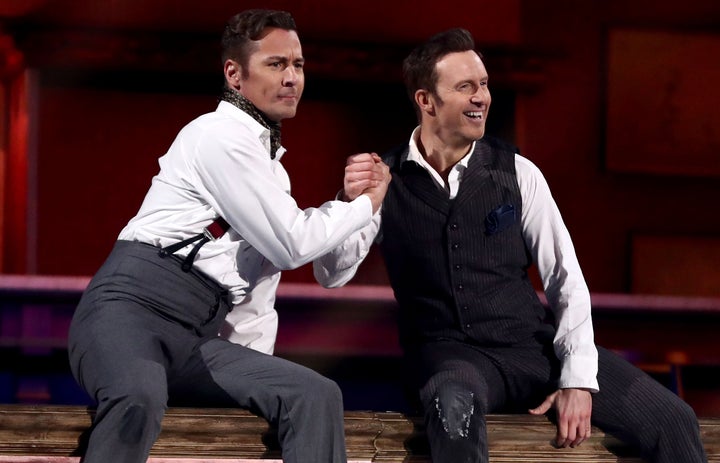 He told The Sun: "The message simply read: 'You should have waited for us.'"
The singer also admitted that when competing on BBC gymnastics show Tumble in 2014, he had his request to be placed in same-sex partnership turned down.
"I asked for a same-sex partner and they said, 'No, the BBC doesn't do that — it's not us" he said, adding that if Dancing On Ice bosses had said the same he "would have pulled out" of the competition.
He added: "I know who I am. I'm a dad, so my kids will be watching it, so I want them to see me as my authentic self."
HuffPost UK has contacted a Strictly spokesperson for comment and is awaiting a response.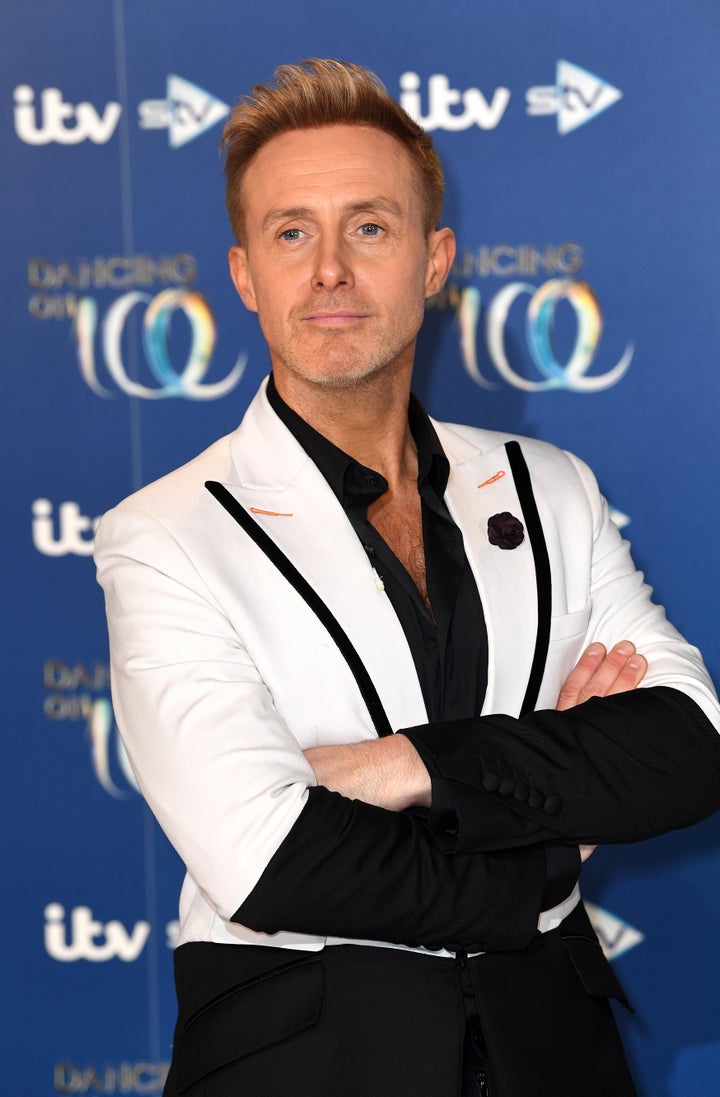 A Strictly rep said: "Strictly Come Dancing is an inclusive show and we are proud to have featured same-sex dancing amongst the professional dancers in group numbers in previous series.
"We are completely open to the prospect of including same-sex pairings between our celebrities and professional dancers in the future, should the opportunity arise."
H and Matt gave their debut performance during last Sunday's live show, gaining a huge wave of support online from the LGBTQ community and beyond, also bringing judge John Barrowman to tears.
However, their performance also attracted 16 complaints to TV watchdog Ofcom.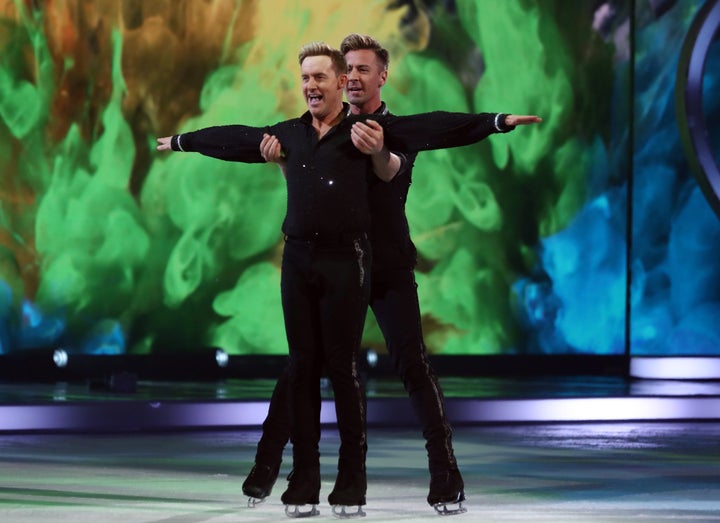 Speaking to HuffPost UK, H said the complaints were a "dagger in the heart" following the "incredible" reaction he and Matt had received.
He said: "A lot of the comments were overwhelmingly supportive, but when people call you hideous names and say things like 'it's not natural' or "you're a f****t', all of those awful names, for me, they're a dagger in my heart."
Referring to the small backlash, he continued: "I think the world has progressed and changed so much, but those kinds of people still exist and will come into contact with my children.
"And those bigots will breed more bigots and we're bigger and better than that now, as a society. It's changed so much, but there's still a small minority that breeds negativity and it's hideous. "
Matt also brushed off the complaints, tweeting: "16 out of 5.5 million... the odds are in our favour."