Matt is currently partnered with Steps star Ian "H" Watkins on the ITV show, marking the first time that two men have ever performed together.
He and H gave their debut performance in Sunday night's live show, winning praise from viewers and moving judge John Barrowman to tears.
Sadly, some people were unhappy at the sight of two men dancing together, with 16 viewers making official complaints to the media regulator.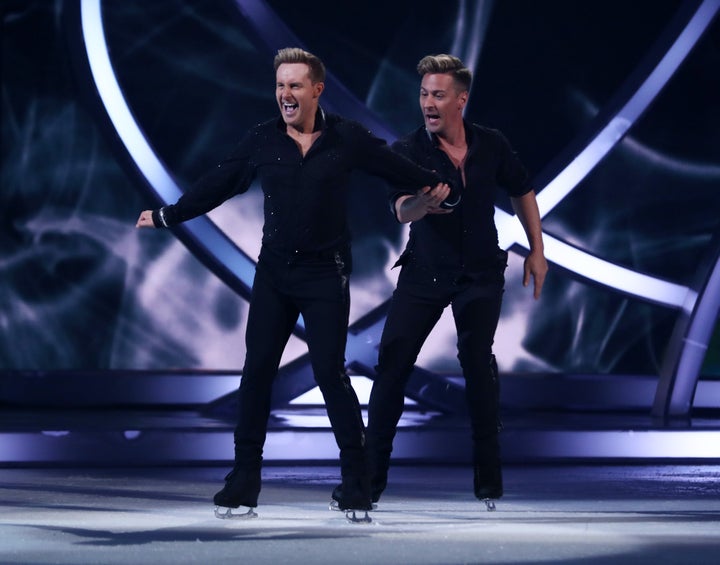 After several media outlets picked up on the handful of complaints, Matt made it clear on his Twitter page that he wasn't going to let them get him down.
"16 out of 5.5 million... the odds are in our favour," he wrote, while in a tweet from Attitude magazine which pointed out the small number of complaints (though, of course, 16 is still far too many), Matt added: "Cheers to change."
Two weeks ago, H hit back at one viewer who admitted they were "offended" at the thought of having two men skating together "pushed in front of him".
"Just because you disagree does not change the fact that I exist. WE exist. The LGBTQ community exists," the singer wrote. "Your views are not old fashioned, they are archaic – but they make the LGBTQ community grow stronger, so thank you for that. How beautiful would the world be with acceptance?"
Although rival series Strictly Come Dancing has not featured a same-sex couple competing yet, they did showcast a routine between professionals Johannes Radebe and Graziano Di Prima during one of last year's results shows.
Dancing On Ice launches on Sunday 5 January on ITV.