The Metropolitan Police will destroy around 300 dogs that have been seized by its officers this year.
The Status Dog Unit, a special team of police officers only dealing with dangerous dogs, has seen a 7% increase in seizures in 2016 - but it has also rehomed around 56 dogs, Sky News reported.
Many - though not all - of the dogs are from the four breeds that are illegal to own, breed or sell in the UK: Pit Bull Terriers, Japanese Tosas, Dogo Argentinos (also known as the Argentine Mastiff) and Fila Brasileiros (also known as the Brazilian Mastiff).
SDU Inspector Patrick O'Hara said that it would never destroy a dog without a "paper trail" showing that it can't be lawfully rehomed, or a court judgement saying it must be killed.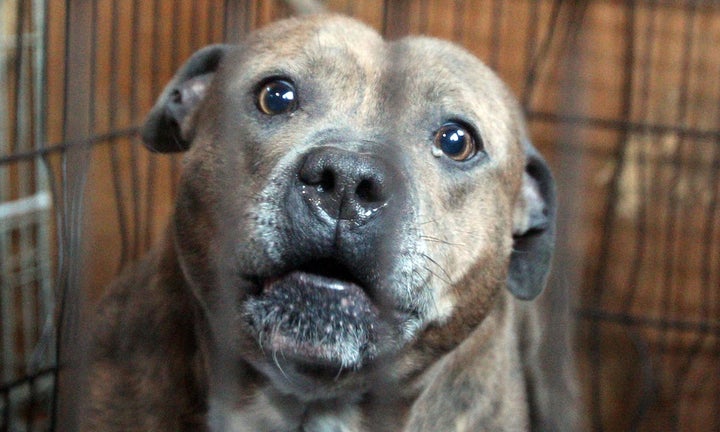 He said the breeds most likely to be involved in attacks are 'bull' dogs, including pit bull cross breeds - which he also claimed have the closest links to criminality.
O'Hara told Sky News the dogs the unit seizes are "not necessarily all healthy dogs or safe dogs to have around people. Far from it in fact."
"What I can say is we have rehomed around 56 dogs this year and we won't destroy a dog without some kind of a paper trail like a disclaimer, when the dogs can't be lawfully rehomed or a court order that says it must be destroyed," he said.
"But if a court rules that a dog is not a danger to the public and the owner is a fit and proper person then nine times out of 10 that dog goes home."
In March, the laws around dangerous dogs were tightened, meaning irresponsible dog owners who allow their pets to attack and kill animals and people will face much longer jail terms.
The maximum sentence for an offence where someone is killed has been increased from two to 14 years, in a move welcomed by campaigners.