Six years ago, Daniel Wheeler weighed 22 stone and was unhappy with his life.
After hitting "rock bottom" he realised something needed to change.
Giving himself the goal of appearing on the cover of the Australian Men's Fitness magazine, Wheeler overhauled his diet and began to exercise.
After a lot of hard work, and almost eight stone lighter, he finally achieved his dream.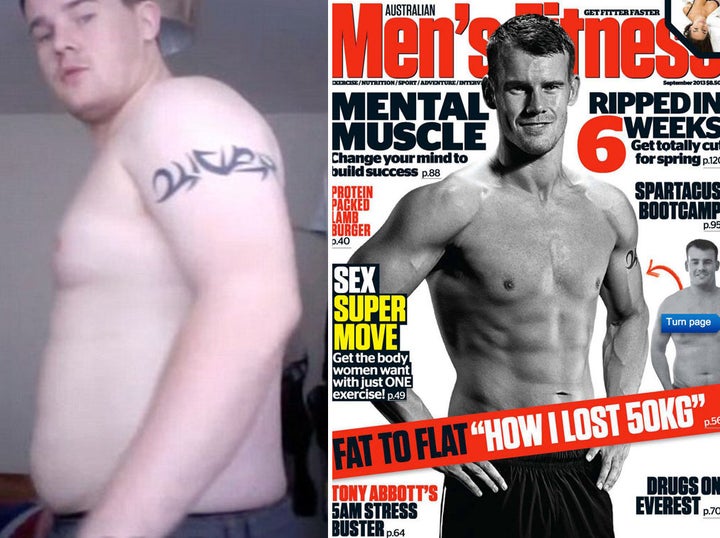 It was 10 April 2010 when Wheeler, who is from Surrey, reached breaking point with his weight and health.
"I'd just come out of a long-term relationship, I was very overweight at 22-and-a-half stone and was depressed about my weight and the breakup," Wheeler told The Huffington Post UK.
"I was in the shower when I realised I had to lift up my belly to wash parts of my body and I thought, 'this is too much'. It was a rock bottom moment for me."
Wheeler knew he needed to lose weight, so he gave himself the goal of being featured on the cover of Australian magazine Men's Fitness.
With a goal to work towards, Wheeler tried fad dieting, but it wasn't working and soon became dangerous to his health.
"I didn't know what I was doing if I'm honest," he said. "I tried fad diets like the celery diet, the carrot diet, the soup diet and the jelly diet.
"I fainted in Sainsbury's one day after eating just celery for four days and I knew something wasn't right."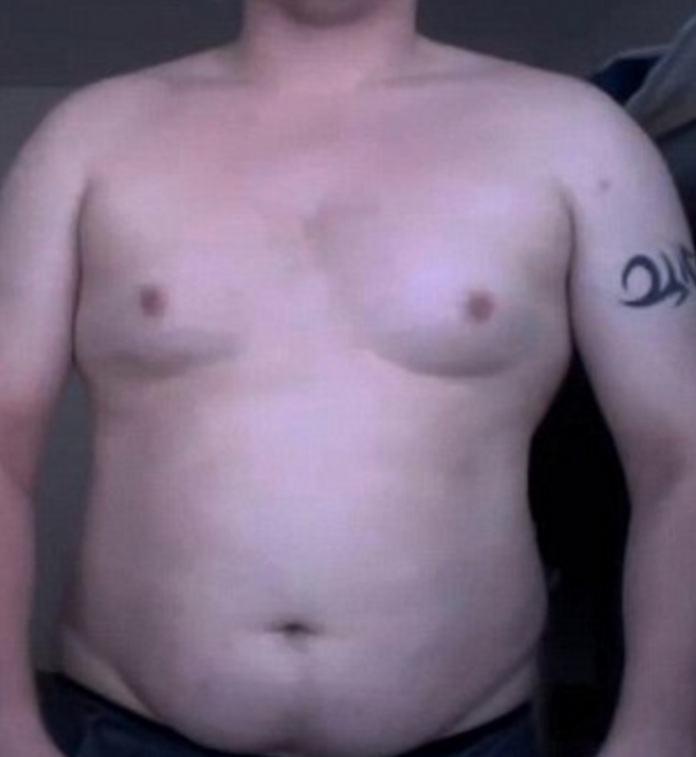 Wheeler's friend, a personal trainer, told him he needed to start thinking about food differently and helped him get into nutrition.
"I found food and the science of food really interesting," he said. "From that point forward, education really helped me to accelerate things. It allowed me to eat the right food in the right quantities and do the right training."
Prior to his dramatic weight loss, Wheeler would consume Dominos pizzas, packs of Doritos and two-litre bottles of coke in a day. This would often be repeated three or four times a week.
However his newfound knowledge of nutrition helped him to moderate his intake and he began to eat healthier meals, little and often throughout the day.
"I never really stopped eating those foods," he explained. "I just cut down the quantity of them."
Wheeler knew that food wasn't the only answer to getting in shape, so he decided to take up running too.
"I thought running was the key to losing weight," he said. "I quickly realised that it wasn't. When you're 20-odd stone and running it's a very painful, difficult exercise to do."
One year into his transformation, Wheeler ran a half marathon and it was at this point that he realised just how much strain the exercise was having on his knees.
"I needed to try something different and my friend recommended weight training. So I got on that bandwagon," he said.
To begin with, Wheeler would train with weights three or four times a week. As his strength and fitness levels increased, he upped his regime to five or six times a week.
In total, he lost around 50kgs (almost eight stone) in weight.
He has since appeared on the cover of Men's Fitness magazine, which was a dream come true.
"It was amazing, it was great to have that kind of recognition," he said.
"It was cool but it was also a bit of a demoralising point for me as well, because I realised just how far I had left to go.
"Even though losing eight stone was a mountain climb in itself, from there onwards it was a different mountain to climb."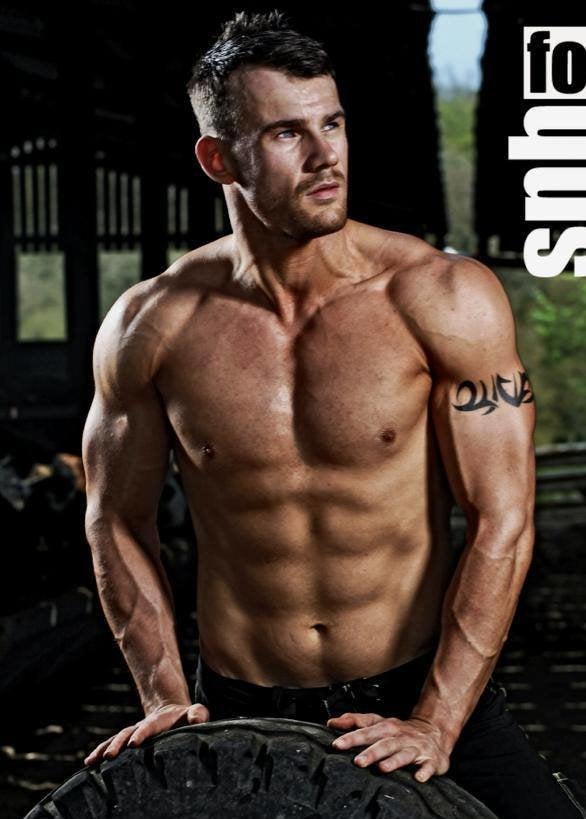 Nowadays, Wheeler, 30, is a personal trainer and, similarly to a bodybuilder, a typical weight workout will focus on his arms, chest, back, legs and shoulders.
This routine is then followed by a small cardio workout.
He has also become a fan of intermittent fasting, which is something he tries every now and then rather than repeating it religiously.
Intermittent fasting refers to an eating pattern that cycles between periods of fasting and eating. According to Authority Nutrition, common intermittent fasting methods involve daily 16 hour fasts, or fasting for 24 hours, twice per week.
"I still like my food in large quantities," said Wheeler. "I find intermittent fasting gives me a bit of leeway when I've eaten large amounts of food in a short period of time."
If there's one thing he's taken away from his transformation, it's that "small steps create large paths".
Wheeler added that he's more confident than he's ever been. "I was filled with false confidence before, I was a 'Jack-the-lad', a bit of a funny guy," he explained.
"Now I can walk into a room and not feel self-conscious and not feel like everyone's watching me for negative reasons. That's being the biggest plus, I think."
He has now turned his experiences into a business called 'Life Changing Fitness', where he helps others achieve their fitness goals.
For those who are looking to make a similar change in their lives, Wheeler's advice is simple: "Don't focus on your negatives, focus on the person that you want to be and focus on that every single day.
"A transformation starts from the mind. It's not a body thing. Your body will change over time, but you've got to change your brain first."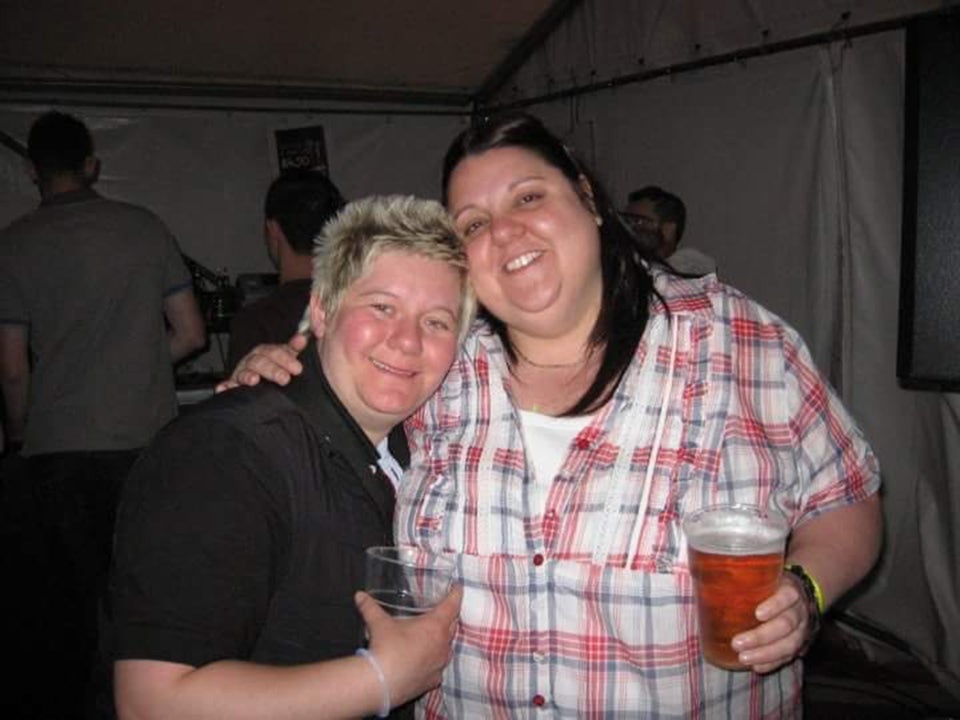 Weight Loss Success