David Cameron has said extra cash for security measures will be available as part of a fresh push to "drive appalling hate crimes" out of Britain.
Following reports of an increase in attacks after voters backed Leave during the EU referendum, Cameron urged all sides to "utterly condemn" them.
The Prime Minister said a new action plan on tackling hate crime will be published soon while the Crown Prosecution Service will issue new guidance to prosecutors on racially aggravated crime.
Cameron said: "These attacks are appalling and they need to stop and it's right everyone in this House and everyone on all sides of the referendum debate utterly condemns them. That's not what we do in Britain.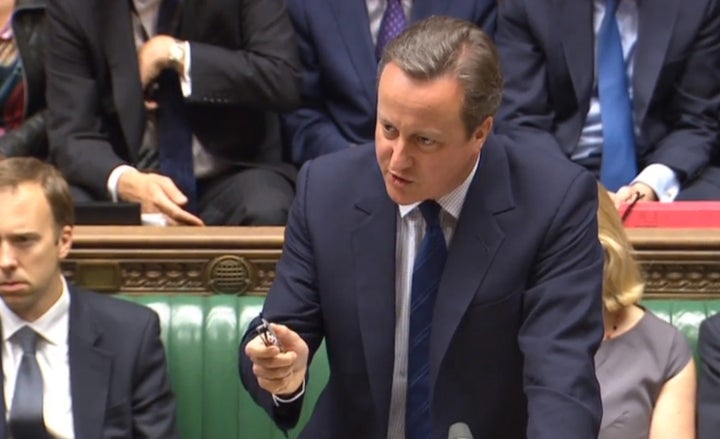 "Let me say I reassured prime ministers of countries, such as Romania, Poland and the Czech Republic, who are concerned about this issue at the meeting we had last night.
"So we do monitor these attacks and the Home Secretary gets regular reports.
"But I can tell the House we will be publishing a new action plan on tackling hate crime shortly to step up our response.
"We want new steps to boost reporting of hate crime and supporting victims, new CPS guidance to prosecutors on racially aggravated crime, a new fund for protective security measures at potentially vulnerable institutions and additional funding to community organisations so they can tackle hate crime.
"Whatever we can do we will do to drive these appalling hate crimes out of our country."
Corbyn hit out at the "vile racist attacks" as he told the PM: "This week, sadly, there's been more evidence that racist incidents are increasing.
"Evidence collated by monitoring groups shows that in the last three or four days alone (there have been) attacks and abuse from Stoke to Stockton, from Dorset to the Clyde.
"Can I ask you what monitoring systems you and the Home Secretary have put in place, what reports you've received from the police and what extra resources are going to communities that have been targeted in these vile racist attacks that are taking place?"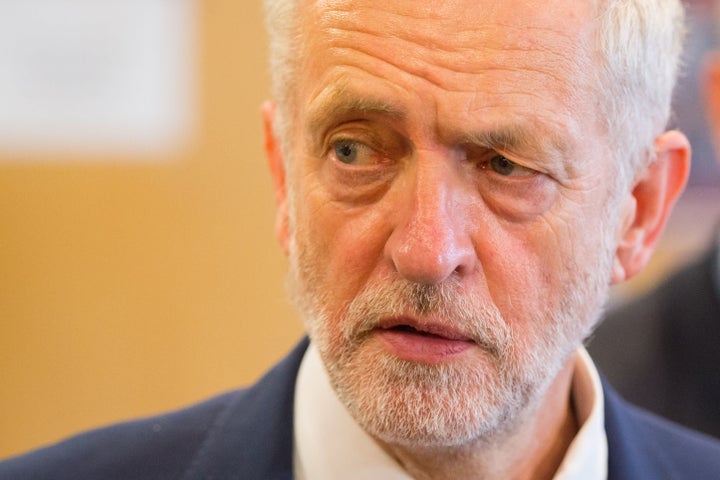 And many politicians have told of their shock and disgust at a spate of racist and xenophobic attacks.
Cards have been handed out outside homes and schools saying "No more Polish vermin", a Muslim schoolgirl was cornered by group who shouted "Get out we voted leave" and a video has emerged of a group of teenagers shouting "get back to Africa" at a US army veteran on a Manchester tram.
Recounting these and other instances of abuse that have emerged in recent days, shadow home secretary Andy Burnham urged for more action to be taken to crack down on those peddling the "disturbing" views.
Speaking later in the House of Commons in response to an urgent Ministerial Statement on hate crime, he said: "Attacks on Muslim women and even reports of women on mobile phones speaking a foreign language being screamed at in the street.
"What is happening to the Britain that we have known? This isn't taking our country back, this is turning Britain into a place we have never, ever been.
"Hate crime, by its very nature, is a rejection of the British values that have always bound us together. Non-British nationals living in Britain today will feel worried about their safety and in need of reassurance."
Striking a sombre tone, Burnham mentioned the killing of Labour MP Jo Cox, who was shot and stabbed to death as she walked to a constituency surgery.
And he called for MPs on both sides of the Brexit debate to now unite and tackle race hate.
He said: "It is only 10 days since we lost our wonderful friend and colleague Jo Cox. As the dust settles on the referendum we need to continue to have the words of her husband Brendan in the front of our minds – that hate doesn't have a creed, race or religion, it is poisonous."
Addressing the Home Office minster Karen Bradley, he was cheered as he added: "Don't you agree that 99% of the British public who voted to Leave did not vote for an intolerant, xenophobic and racist Britain?
"And don't both sides of this referendum campaign now need to unite to make sure Britain remains the open and welcoming place we know and love."
Burnham called for greater reassurance to be given to immigrants living in Britain and a "much more proactive case" to tackle far right extremism.
And he urged police and prosecutors to follow up "every single report of hate crime, to prosecute wherever possible and make sure perpetrators face the full force of the law".
Speaking about the divisions sown by the EU debate, the shadow home secretary said: "Any referendum has the potential to create division in society and this one was no different.
"We have all probably felt the rising tension in the streets of our constituencies in recent weeks.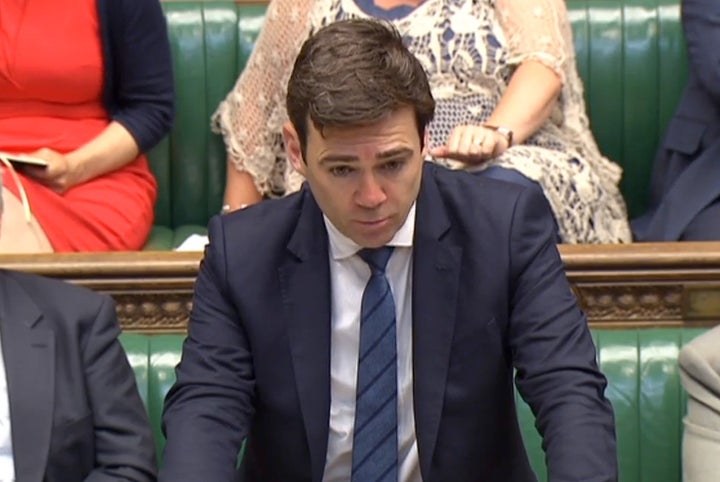 "In the aftermath it is incumbent on all elected representative to do three things – first to respect the direction of the people, second to work to heal these divisions, and third to take on directly and defeat the small minority of people who seek to use these moments to peddle hatred and violence."
Bradley told the Chamber the Government is providing extra funding to tackle hate crimes in the wake of the attacks.
She said new guidance will be issued to prosecutors on racially aggravated crime, provide extra money to community organisations tackling hate crime and funding for institutions that could be vulnerable to attack.
She said: "Hate crime of any kind directed against any community, race or religion has absolutely no place in our society.
"As the Prime Minister told this House today, we are utterly committed to tackling hate crime, and we will provide extra funding in order to do so."
She added: "The scenes and behaviour we have seen in recent days, including offensive graffiti and abuse hurled at people because they are members of ethnic minorities or because of their nationality are despicable and shameful.
"We must stand together against such hate crime and ensure that it is stamped out."
Related