At least, we're assuming it's a prank - unless Samantha has gotten sick of him or the Conservative Party are having a clear out.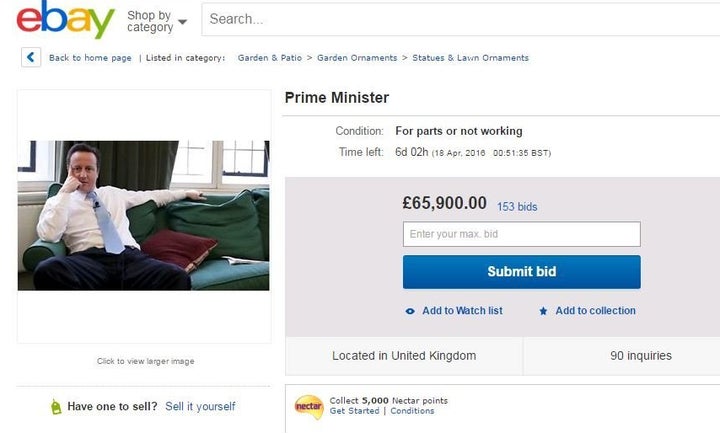 Before it was removed from the site, the listing's description read: "Used Prime Minister. No longer needed. Needs a bit of TLC. No box or instructions. Buyer must collect. Seller not prepared to touch item. Pick up from central London, address will be supplied on completion of sale. Buyer must arrange own transport."
The auction had 153 bids with one buyer offering the price of £65,900 for the PM.
It was posted by eBay user blackteabowl, who risked a history of 100% positive feedback for the prank.
The quip broke the parliamentary rules about naming fellow members, and should have been worded "Dodgy Right Honourable Member For Witney" to comply with Westminster protocol.
Related