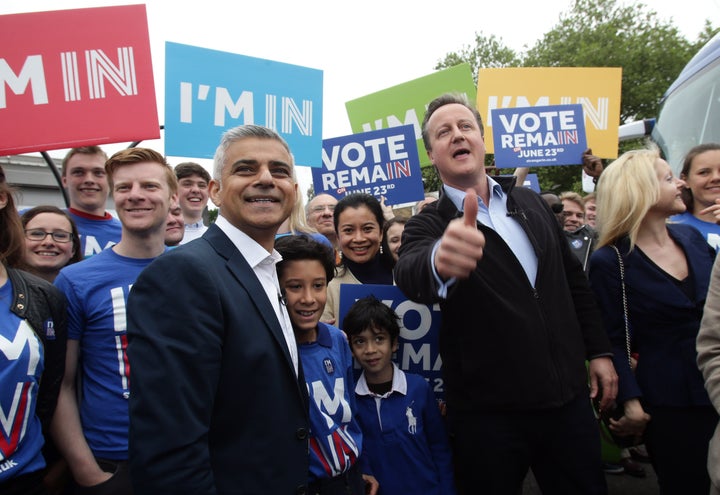 David Cameron has hailed Sadiq Khan as a "proud Muslim" just weeks after the Conservative Party launched a fierce campaign attacking him for alleged links to extremists.
The Prime Minister said London's new mayor was a "proud Brit" and shared a platform with him at an EU 'Remain' rally today, despite previously warning of Khan's affinity with religious figures.
He also warned back in April that Khan had links to a supporter of so-called Islamic State, saying he was "concerned" by the allegation.
Seemingly brushing off his repeated attacks against Khan today though, the Prime Minister claimed he was proud that "someone who is a proud Muslim, a proud Brit and a proud Londoner can become mayor of the greatest city on Earth. That says something about our country".
But the change in tone was noticed by some, who accused Cameron of making a sudden turn on his feelings towards Khan.
Cameron added in his address at Roehampton University in West London that he was working with Khan to fight against the "vital issue" of discrimination.
"There are still glass ceilings we have got to smash," the PM said. "There's still discrimination we have got to fight. I'm proud to be here with the mayor of London - with the Labour mayor of London – on this vital issue."
Khan himself was forced to rebut critics who slammed him for sharing a platform with the Cameron, saying it was "in Londoners' interests" for the pair to work together.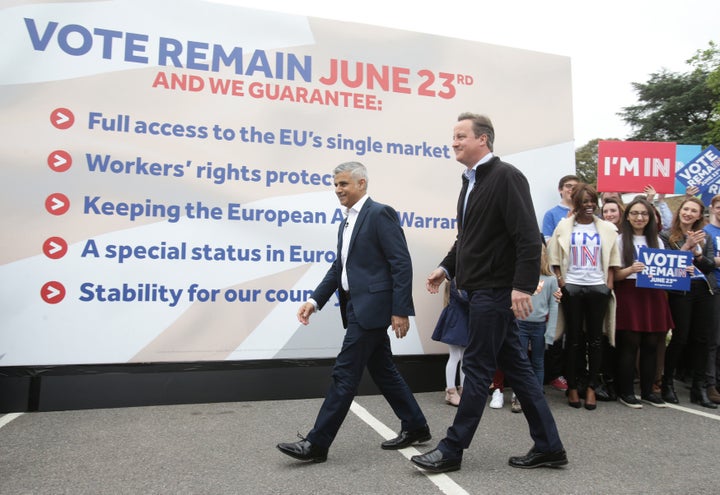 "There are many things on which the prime minister and I will disagree," he said. "But what's really important is when it's in Londoners' interests for the mayor and the government to work closely together, we will work closely together."
It comes as the battle over Britain's membership of the EU intensifies in the run up to June 23's referendum.
At the event today, both the Labour and Conservative Remainers unveiled a pledge card that lists five things they claim will be guaranteed in the event of Britain voting to remain in the EU.
The five promises are: economic stability, access to the EU's single market, keeping the European arrest warrant, a special status for the UK in Europe, and protecting workers' rights.