The result of the EU referendum should be overturned by a Commons vote next week, a Labour MP has insisted.
Former minister David Lammy said the poll, which produced a narrow, surprise, win for the Leave side, was non-binding and parliament remains sovereign.
The Tottenham MP said the Commons, where a majority of members backed Remain, should "stop the madness" of Brexit.
"Wake up. We do not have to do this. We can stop this madness and bring this nightmare to an end through a vote in parliament," Lammy said.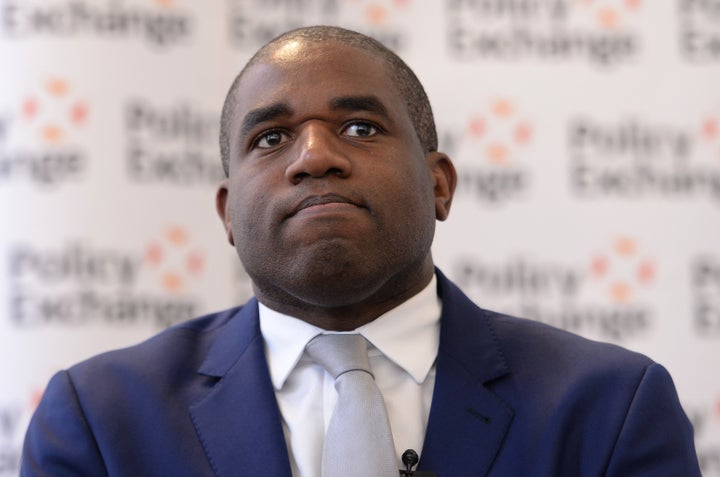 He added: "Our sovereign parliament needs to now vote on whether we should quit the EU.
"The referendum was an advisory, non-binding referendum. The Leave campaign's platform has already unravelled and some people wish they hadn't voted to leave.
"Parliament now needs to decide whether we should go forward with Brexit, and there should be a vote in Parliament next week.
"Let us not destroy our economy on the basis of lies and the hubris of Boris Johnson," Lammy said.
"The referendum has taken place, a decision has been made, I think we have got to accept that decision and work out our relationship with Europe in the future," Corbyn said.
The stance is directly opposed to the push by pro-Europeans to have a new poll because they believe people did not fully understand the consequences of the referendum.
The one million supporters milestone was reached just over 24 hours after official confirmation Britain had voted to leave the EU following the historic vote.
The petition, set up by William Oliver Healey, states: "We the undersigned call upon HM Government to implement a rule that if the Remain or Leave vote is less than 60% based on a turnout less than 75%, there should be another referendum."
The clamour to add signatures to the Government website-hosted petition comes amid dissatisfaction from voters who wanted the country to remain part of the union, while anecdotes immediately began to emerge from those who said they regretted voting to leave.
The referendum saw 51.9% of votes cast to leave the EU, versus 48.1% for remaining part of the bloc, with a turnout of 72.2%, according to the Electoral Commission.
Polling research conducted for former Tory donor Lord Ashcroft showed that 54% of Leave voters expected their side to lose the referendum, while, overall, 70% of those taking part thought Remain would win.
Corbyn also called for rapid "divorce" negotiations with the EU.
More than 110,000 people have signed a separate petition on the Change.org website, calling on new London mayor Sadiq Khan to declare the capital independent from the UK and apply to join the European Union.