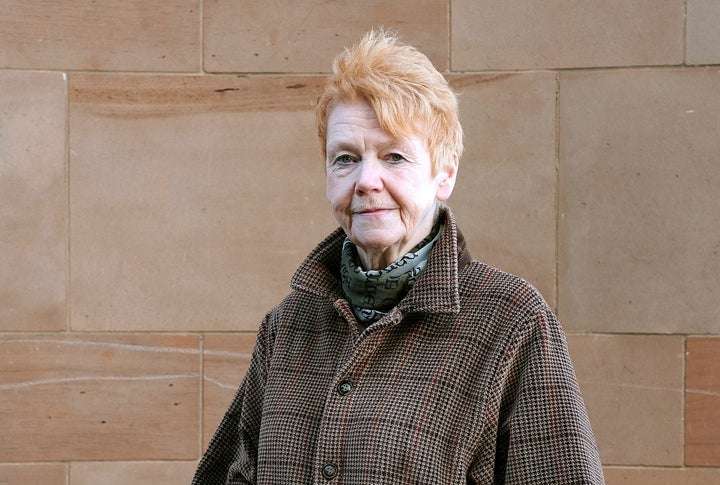 Laws protecting people against harmful forms of abusive pornography require an urgent rethink, the woman charged with championing victims' rights has said.
In an exclusive interview, Dame Vera Baird has urged the government to classify both revenge porn and so-called 'deepfake' images as sexual offences.
Currently, there is no specific law against creating deepfake porn – in which videos and images are digitally altered to make them sexual or pornographic.
Prosecutions for revenge porn – the sharing of images without the subject's consent – have been brought under the Malicious Communications Act, but this means victims have no right to anonymity and must prove the perpetrator was motivated by harassment or sexual gratification.
Baird, a trained barrister, has dedicated much of her career to helping the victims of domestic abuse and sex crimes. As Police and Crime Commissioner for Northumbria Police she steered the force through Operation Sanctuary, which identified about 700 victims of sex abuse and child grooming in across the force area.
Taking up her new role as victims' commissioner this week, she says rapid change on sex crime laws is needed to keep pace with the digital world. She will now urge politicians to amend the Domestic Abuse Bill to criminalise these forms of digital sexual abuse.
Speaking to HuffPost UK, she said victims had told her revenge porn is "like being publicly raped again and again", and she accused ministers of failing to understand the impact of image-based harassment.
"The pain, the desperation, the suicide attempts that this causes are just massive," she said. Baird is calling for a "comprehensive system to make it just as unlawful to do fake porn as it is to do revenge porn – and not to need a motive. Just doing it without consent should be a crime."
She added: "When you hear how incredible the pain is that it causes, you want something done earlier."
Categorising these offences as sex crimes would not only guarantee victims anonymity, it would allow prosecutors to push for attackers to be put on the sex offenders' register.
Baird notes that upskirting was originally categorised as a public nuisance offence, rather than a sex crime. "It needs to be understood that all of this is sexual offending and the protections, like anonymity and sexual offence orders, all need to come into play," she said.
"When you hear how incredible the pain is that it causes you want something done earlier."
Baird also called for the government to resist pressure from campaigners for sexual offence suspects to be granted anonymity before they are charged.
Sir Cliff Richard launched the campaign last week outside parliament, calling for the legal system to be "rebalanced".
It comes after his home was raided in 2014 during an investigation into a sexual assault claim. He was never arrested, but the raid was reported extensively in the media – something the singer believes left his reputation "in tatters".
Responding to the campaign, Baird said: "I understand their pain, they were treated monstrously, but I don't think they produced a particularly strong case.
"If you had a blanket law that said they were anonymous it would be problematic publishing their name to get other complainants.
"If you make sex offences the only thing which requires anonymity for the defendant, it suggests something is wrong with sex offence complainants and defendants need extra protection that, for some reason, you don't need in a murder, you don't need with torture, you don't need with terrorism or gang crime."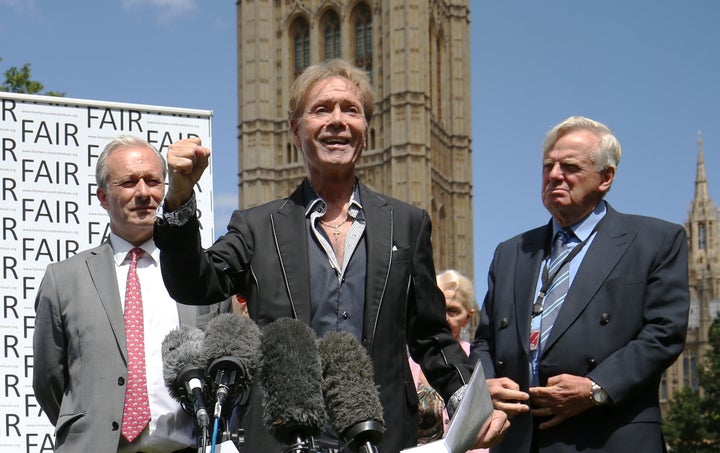 Baird's own understanding of victimisation is rooted in her family background, having lost her aunt due to the "dreadful violence" meted out by grandfather against the family. Improving services for rape, domestic abuse and modern slavery victims will be the former MP and barrister's top priorities in the job.
"My grandmother was abused by my grandfather, and although I learned about that as a child and it meant nothing, as I grew older I began to understand what was happening in my own background and that is what opened my heart to victims," she revealed.
"My father and my uncle lived but there was a daughter who I never saw that would have been my aunt died – she of pneumonia after being thrown out to sleep into the outside lavatory.
"My grandmother had to sleep in the outside lavatory with three kids and nobody seemed to be able to help – they didn't seem to think it was their business.
"Of course this is a long time ago, but I liked my granny a load and to know that she suffered all that stuck with me."
Baird is thinking deeply about how to boost victims' faith in the system to ensure offences continue to be reported. Research has shown that 46% of victims would not give evidence again.
As well as focusing on how the system works for victims, she will examine the needs of specific groups, with knife crime will be a key priority. Baird plans to team up with serious violence charities, such as the Ben Kinsella Trust and the Jimmy Mizen Foundation, to examine the needs of knife crime victims in particular.
"I think what we will find is that there is a crossover between defendants and victims in this area very much," she said.
"So that some people who are now defendants, because they have stabbed someone have probably been attacked before or exploited via county lines gangs before, have been victims.
"That overlap is a very interesting one and requires us to be trying to head off someone who has been victimised before they become defendants."
"There must be risks of [a self-ID system] creating victims"
She added: "I've no doubt at all that the NHS takes care of the physical side but I do have doubts that the long-term sequel of [being victimised] is being fully dealt with.
"Acute services can rise to the occasion but have we got enough psychiatric young lads – under 25 for sure – and are they taking it up.
"We plan to do an urgent piece of work around that."
As well as understanding victims' needs, Baird has concerns that proposed changes to the Gender Recognition Act, could create further victims.
A move that would see trans rights updated to allow people to self-identify as a gender has been highly controversial.
Baird shares the concerns of feminist campaigners that women-only spaces could be left more vulnerable as a result, but says the debate has become bitter and stunted.
"It presents problems for trans people and for women too," she said. "The animosity that has sprung up between feminist activists and trans activists is not productive. I hope there is a way of negotiating a sound way forward.
"There must be risks of [a self-ID system] creating victims. It is not central to my agenda but I am watching with care."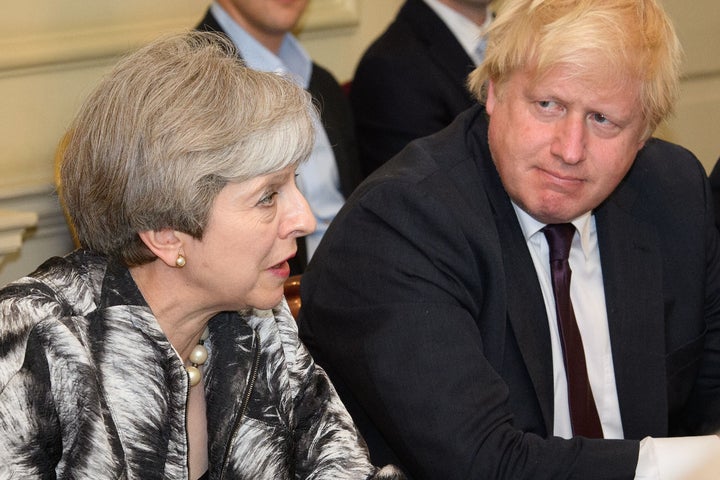 Tory leadership favourite Boris Johnson recently raised fears that, if crowned prime minister, he would cut funding for the child sex abuse inquiry.
It came after he drew sharp criticism after referring to the £55m spent on the inquiry as having been "spaffed up a wall".
Baird, who previously served as Labour MP for Redcar, refused to be drawn on Johnson's language, but paid tribute to outgoing PM Theresa May's dedication to helping victims.
May brought in reforms to domestic violence law, set up the contaminated blood inquiry, modern slavery laws and ordered an independent inquiry into the Grenfell Tower inquiry.
Baird believes one horrific case of a domestic abuser who killed his wife and son, and who lived in May's Maidenhead constituency, had a "profound effect" on the PM.
"May then started to take a serious interest in domestic abuse and she has kept that solidly and that has widened her understanding of victimisation," said Baird.
"There has been a positive approach from her. I think that whoever comes next has got to follow the commitment she has shown.
"It is the most notable thing about her, she has been absolutely consistent right through."