A "humbled" Diane Abbott has expressed her joy at winning her seat by more than 35,000 votes - a majority almost as big as Theresa May's entire electorate vote - following a "horrific, racist and sexist campaign of hate against her".
Abbott, who was replaced as shadow home secretary on Wednesday due to ill health, gleefully took a swipe at May overnight as exit polls revealed she had failed to win the majority needed to govern.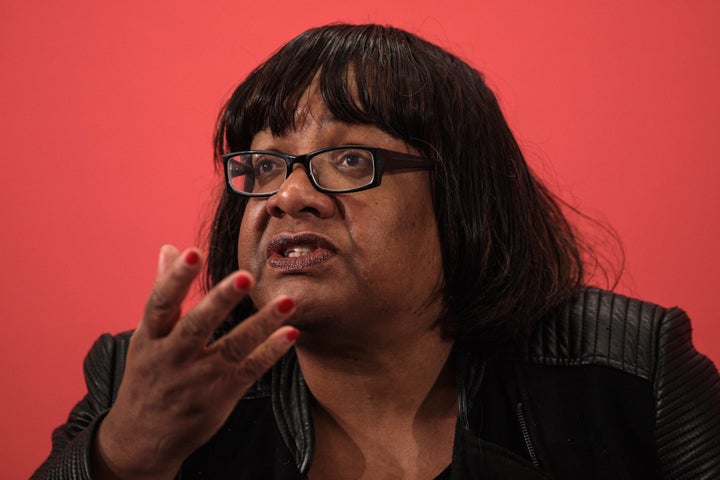 The Hackney North & Stoke Newington MP used Twitter to remind the PM of how ambitious she had been just weeks earlier when she announced if the Conservatives lost just six seats, the election would be considered a failure.
The party lost 12 seats - while Labour gained 31 - and are attempting to overcome a hung parliament by teaming-up with the DUP in a decision that has further soured the result for many.
Speaking on Friday, following several recent car-crash TV interviews that led some to speculate her health diagnosis was a strategic diversion by Jeremy Corbyn, Abbott spoke of the difficult campaign she had endured.
Abbott said the Conservative party had fought a campaign "characterised by the politics of personal destruction".
"And yet the British people have seen past that, and in Hackney they have supported our Labour campaign which was a positive campaign addressing the issues that concern people here in Hackey, whether it's the state of our NHS, whether it's the housing crisis, whether it's benefit cuts," Abbott said.
"We fought a positive campaign here in Hackney and we have been vindicated.
"You know they said that if Labour fought this general election on a progressive manifesto we would be swept away by a conservative landslide. They said if we fought this general election under the leadership of Jeremy Corbyn we would be annihilated.
"But I am proud to say even at this point we have seen how the British people of all ages, all classes, all creeds and all colours have rallied to a positive message and rallied to the leadership of Jeremy Corbyn."
Abbott increased her majority by 11,000 votes in what is thought to be the bigger ever majority in her constituency. She claimed 75% of votes.
The Sun's wording of Abbott's victory - that she had "managed to hold on" - didn't go unnoticed on Twitter.
Nor did the torrent of abuse she had suffered online and by the tabloid press in recent months following interviews in which she failed to articulate Labour plans around increasing police numbers, or recall the recommendations of a recent anti-terror report.
As exit polls last night signalled May would fail to secure a majority, Abbott gleefully tweeted the PM's declaration on May 20 that if the Conservatives lose just "six seats I will lose this election".
Jack Monroe on Wednesday began detailing why Abbott is such a suitable community representative on Twitter, before turning it into a blog entry.