A dad's inspiring message about the reality of divorce when you have children has touched thousands of people across the world.
Sean Whalen, from the US, shared a selfie of his blended family, including his three children, his ex-wife, her new husband and their two kids.
After battling to get on for years, Whalen said he and his ex have finally reached a place where they can spend time together peacefully.
"Tonight they invited me over for dinner," Whalen wrote. "Five years ago she and I had to have a police escort just to pick up and drop off our kids."
Whalen explained he and his ex-wife used to only communicate through lawyers.
But now they are able to enjoy an evening together filled with laughter.
He wanted to use his story to show other divorced parents that their relationship doesn't always have to be a battle.
"Never give up," he wrote. "Peace is a choice, it's your choice. What your ex does is irrelevant - you choose how and what you do even when they are trying to fight with you.
"Especially when they're trying to fight with you: choose to create peace by living peacefully."
Whalen's Facebook message was shared more than 60,000 times within two days of being posted on Sunday 7 August 2016.
The photo received more than 10,000 comments from parents in the same situation, with many saying they were inspired by his post.
"Friends my inbox is full of messages from so many of you," Whalen wrote in an update.
"I'll never be able to respond to every single one of you but I wanted to acknowledge you and say thanks!
"Thank you to everyone living every day with purpose trying to make themselves better."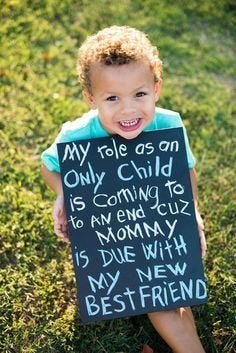 Best Blended Family Baby Announcements