People gathering in Christmas bubbles should only do "the minimum" allowed under Covid rules, minister Steve Barclay has said.
The chief secretary to the Treasury was speaking as the government comes under increasing pressure to rethink the five-day relaxation of restrictions over the festive period.
Three households can be together for five days between December 23 and 27 regardless of what tier the area is in or whether people have self-isolated in advance.
But Barclay warned the rules should not be "misinterpreted" as "we're not going from tier 3 to some sort of tier 0" as he urged people to act responsibly.
It comes as London, most of Essex and parts of Hertfordshire were moved into the toughest tier 3 local lockdown, ahead of the scheduled review date, amid a sharp rise in infections.
Downing Street has urged caution but concern is growing among scientists that the temporary lifting of restrictions over Christmas could allow the pandemic to spiral out of control.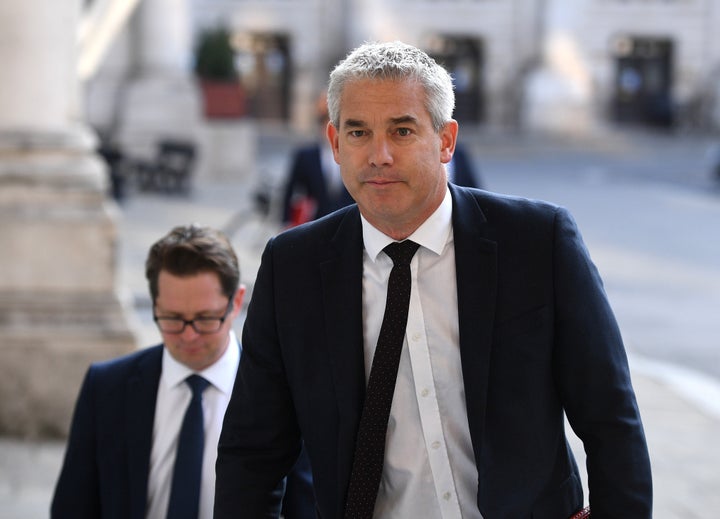 Barclay told BBC Breakfast on Tuesday: "It's not that the restrictions are being lifted in their entirety. [...]
"What we're saying, in a limited sense, is that many families who have not been together all year, who will want to see each other – three households can come together for that Christmas period.
"It's not that all restrictions are being lifted."
Asked about his own plans, the Cabinet minister said: "I will be doing Christmas shopping – I will try and do as much as possible of that locally in the constituency and some of it I'll do online."
Acknowledging that it had been a "very difficult" year for families and that many would want to meet up to celebrate Christmas together, he said: "I want to see my own parents over the Christmas period.
"I won't see my parents over Christmas, but I will see my parents-in-law and those are the decisions many families will take.
"We've got to trust the British people to act responsibly and do the minimum that is possible for them in their family situation."
He also said that shoppers had a "duty" to act responsibly when buying Christmas presents and that businesses needed to ensure that compliant behaviour was observed in-store.
London mayor Sadiq Khan, meanwhile, has called on the government to reconsider how rules are eased over the festive season.
He told BBC Radio 4's Today programme: "We heard from Matt Hancock yesterday that it appears the government is looking at this again. I would encourage them to do so if they are.
"The concern is this – the rules have been relaxed for five days, allowing household mixing for up to three different households, and inevitably when people are in their own households, they tend to be less vigilant.
"And my concern is that many people may have the virus and not realise it. They could pass the virus on to older relations."
If R is greater than 1, the epidemic is generally seen to be growing. If R is less than 1 the epidemic is shrinking.