Tens of thousands of patients are having 'do not resuscitate' orders imposed without their families being told, an audit has found.
Hospitals are failing to tell relations that they do not intend to attempt potentially lifesaving techniques to save their loved ones, according to the Royal College of Physicians.
Its audit of 9,000 dying patients found that one in five families were not informed of the plans - equivalent to 40,000 patients a year, the Daily Telegraph reported.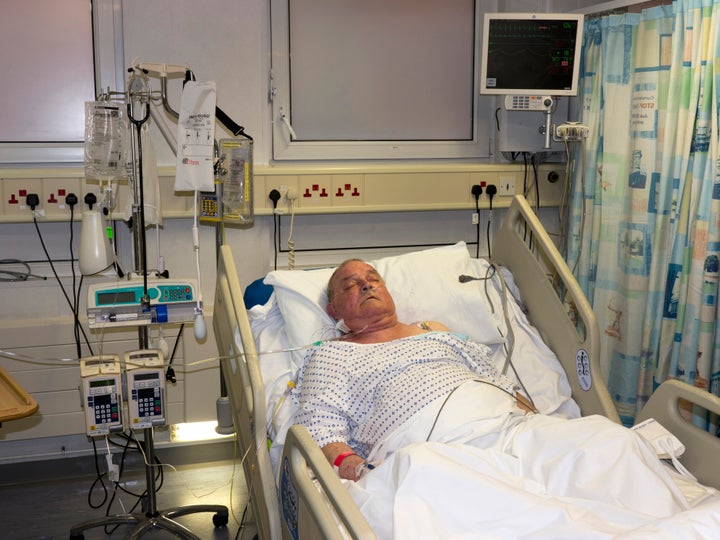 The college estimated that 200,000 patients each year are issued with the order for health workers not to attempt cardiopulmonary resuscitation (CPR).
The audit's chairman Professor Sam Ahmedzai told the Telegraph: "When a decision has been taken, it is unforgivable not to have a conversation with the patient – if they are conscious and able – or with the family."
But Claire Bronze, a doctor at a London hospital, wrote on Facebook that DNR orders "cannot be legally 'consented' for by family members."
"It is a medical decision taken because resuscitation is a brutal process and rarely works in the very sick," she wrote.
She hit out at media such as the BBC, claiming they were trying to "scare" people with the "horrors" of the health system by reporting on the results of the survey.
Another health professional, Christopher Lindley, tweeted that it was "not always possible" to talk to a family, and that UK law prevents the family from having control over what happens to a patient.
Professor Ahamedzai said doctors needed to be more open with dying patients, as half of patients identified as likely to be dying were dead within a day.
"This is being done very late in the day – as doctors we just don't like to face up to it," Prof Ahmedzai added.
An NHS England spokeswoman said: "We welcome the results of this audit, which we commissioned, and which shows there has been some improvement in the care provided.
"But there is clearly more that can be done.
"Although this audit presents a snapshot of end-of-life care within NHS hospitals, there are clear variations in the support and services received across hospitals and areas where improvements must continue to be made."