Loki has had four homes in his three years of life. As a result, the German Shepherd suffers from anxiety and is adorably overprotective of his current owners.
One of the pooch's owners, known only as Imgur user electricsheepz, posted a photo of Loki looking rather concerned while standing over a bath.
He captioned the image, which has been viewed more than one million times: "Whenever my wife takes a bath, my dog likes to check in periodically to make sure she hasn't drowned..."
On Reddit, Loki's owner explained that his family was the fourth to provide a home for the dog.
"His other owners all struggled with his severe anxiety so he was bounced around a lot as a puppy," he said.
"We adopted him when he was a little over a year old and have never regretted the decision.
"His anxiety is about half due to poor breeding and half due to being bounced home to home for most of his youth."
Although Loki still guards the bath whenever his owners want a relaxing soak, the Reddit user said his anxiety has improved a lot since they adopted him.
"I'm happy to say that he's calmed down significantly and is living a much happier life with my wife and I," he said.
"He's really a fantastic dog. Fur-ever home for sure."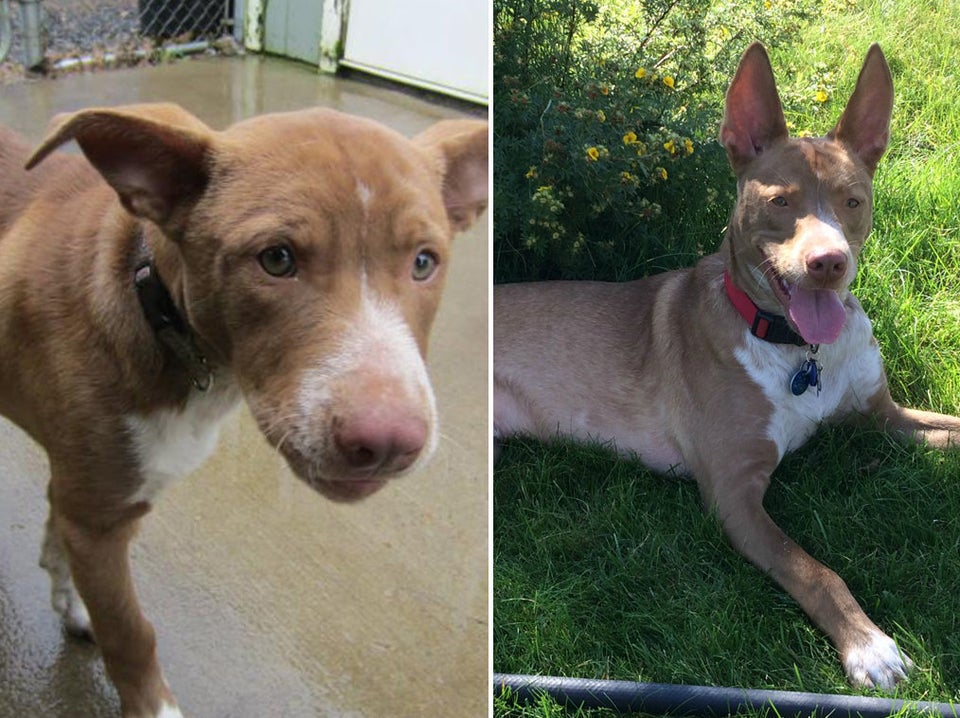 Dogs Before And After Adoption