Mars Food, the brand behind the popular pasta sauce Dolmio and the quick rice Uncle Ben's, is advising customers that some of its products should only be eaten once per week.
The company plans to divide its range of products into two categories: those that can be eaten every day and those that should only be consumed "occasionally".
Products containing high levels of sugar, salt and fat will soon carry advice on how sparingly they should be eaten.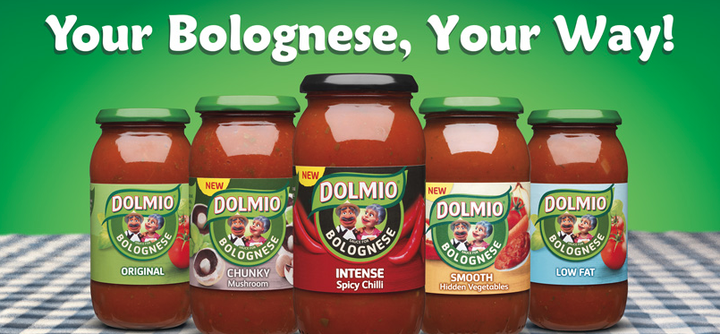 Fiona Dawson, the global president of Mars Food, Drinks and Multisales, told the Press Association that the company had developed "very high" nutritional standards for its products, in light of recommendations by governments and the World Health Organisation.
"We also want to help our consumers understand the difference between 'everyday' and 'occasional' products within a balanced diet," she said.
The new guidelines are set to appear on the brand's websites within the next few months.
The move is part of Mars' initiate to promote healthy meals. The company has also said it will reformulate some of its products over the next five years to cut fat, salt and sugar content.
It has committed to reducing the salt content of its products by an average of 20% by 2021.
However it added: "To maintain the authentic nature of the recipe, some Mars Food products are higher in salt, added sugar or fat.
"As these products are not intended to be eaten daily, Mars Food will provide guidance to consumers on-pack and on its website regarding how often these meal offerings should be consumed within a balanced diet.
"The Mars Food website will be updated within the next few months with a list of 'occasional' products – those to be enjoyed once per week – and a list of 'everyday' products – including those to be reformulated over the next five years to reduce sodium, sugar, or fat."
The company reportedly plans to increase the number of multi-grain options in its Uncle Ben's range "significantly" so 50% of rice products will include whole grains or legumes.
Its tomato-based sauces will also contain a minimum of one serving of vegetables in order to help customers eat their "Five A Day".