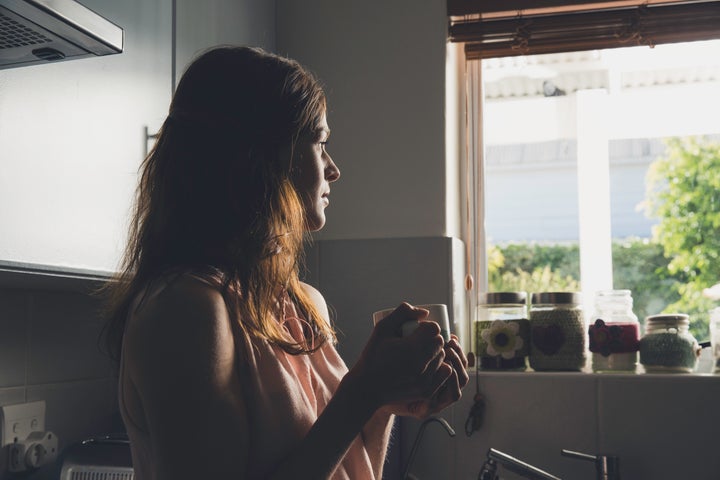 As the coronavirus pandemic has more of an impact for us in the UK, many people are being advised to work from home, avoid large gatherings and – if you experience symptoms – self-isolate for seven days.
But while home is widely considered the safest place to be for many, this is far from reality for victims of domestic abuse.
"With women and couples self-isolating, there is certainly a higher risk of domestic abuse occurring," Rebecca Hitchen, campaigns manager at the End Violence Against Women Coalition told HuffPost UK. "The many ramifications of the outbreak may also mean that women and their children could find it even harder to access safety and specialist support."
These secondary effects of the pandemic are already being experienced in China, with activists reporting a surge in cases of domestic abuse as a result of the lockdown. Wan Fei, a retired police officer who now runs an anti-domestic violence nonprofit organisation in Jingzhou, Hubei, said the number of cases has almost doubled since the quarantine began. "The epidemic has had a huge impact on domestic violence," the activist said. "According to our statistics, 90% of the causes of violence are related to the Covid-19 epidemic."
An estimated 1.6 million women in England and Wales experienced domestic abuse last year. And Claire Barnett, executive director for UN Women UK, said there is "clear evidence" from across the world that in times of economic uncertainty and societal instability, this abuse increases. "When communities undergo additional stress – from disease, to drought, to their local football team losing a match – rates of violence rise," she told HuffPost UK.
Isolation and financial abuse are common features of domestic abuse relationships, which campaigners warn will only be further exacerbated during this pandemic. "The imposition of self-isolation can amplify the abuser's ability to restrict women's freedoms and leave them at heightened risk," Hitchen added.
These comments echo the concerns of Jeremy Corbyn, who raised the issue in Prime Minister's Questions earlier this week: "Every fortnight three women are killed by their partner or ex-partner," he said. "Domestic violence is only likely to increase if large numbers of people are having to self isolate."
"The imposition of self-isolation can amplify the abuser's ability to restrict women's freedoms."
When asked about funding needed to support survivors of domestic abuse, Boris Johnson replied: "We've just put record funding back into councils to support them in all their responsibilities... We are committed to bringing forward a victims' law to guarantee victims' rights and this government has an outstanding record in tackling violence against women and girls. That is why we are taking forward, in this parliament, our landmark domestic violence bill."
At a time when public services – including hospitals, shelters and refuges – are likely to be stretched, Barnett said we need to support the vulnerable and isolated within our communities.
"It is crucial that decision makers consider the high levels of domestic abuse in the UK, and ensure that there is effective support in place for those to whom home is a place of danger, rather than safety," said Hitchen.
If you, or someone you know, is in immediate danger, call 999 and ask for the police. If you are not in immediate danger, you can contact:
Freephone 24h National Domestic Abuse Helpline, run by Refuge on 0808 247 2000, or visit www.nationaldahelpline.org.uk
In Scotland, contact Scotland's 24 hour Domestic Abuse and Forced Marriage Helpline: 0800 027 1234
In Northern Ireland, contact the 24 hour Domestic & Sexual Violence Helpline: 0808 802 1414
In Wales, contact the 24 hour Life Fear Free Helpline on 0808 80 10 800.
National LGBT+ Domestic Abuse Helpline: 0800 999 5428
Men's Advice Line: 0808 801 0327
Respect helpline (for anyone worried about their own behaviour): 0808 802 0321