Donald Trump has said it is a "great thing" that the people of the UK have "taken back their country" in voting to leave the EU, after touching down in Scotland.
The Republican presidential hopeful arrived by helicopter at his seaside Trump Turnberry resort Friday morning for its official opening, following a major refurbishment of the hotel and golf course.
While Trump largely received a warm welcome, dozens of protesters outraged by the American's anti-immigration stance, were also on hand to express their views. As was comedian Lee Harris who handed out golf balls covered in swastikas, before he was removed by security.
Trump, who arrived with his son Eric Trump, daughter Ivanka Trump, and granddaughter Kai Trump, also called the decision "fantastic" and talked down concerns about the financial and political implications, saying "it's going to be a great thing".
He then added: "People are angry all over the world. They're angry over borders, they're angry over people coming into the country and taking over and nobody even knows who they are.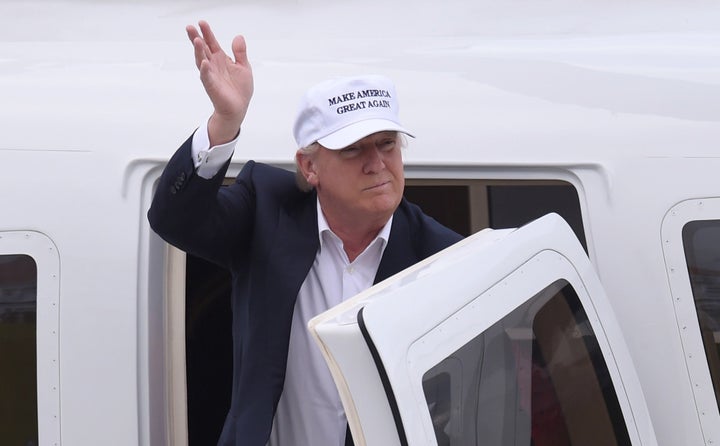 "They're angry about many, many things in the UK, the US and many other places. This will not be the last."
Trump went on to say the UK divisions "will heal" as "it is a great place".
The broadcaster further quoted him as saying: "I said this was going to happen and I think it is a great thing.
"Basically, they took back their country. That's a great thing."
Trump claimed to have foreseen Britain leaving the EU, saying "I could see this happen". He further said he could now see the EU "breaking up".
"I think it's going to end up being a very good thing, but it's going to take some time."
Trump also commented on US President Barack Obama earlier entering into the Brexit debate, saying he should have done it.
"It's not his country, it's not his part of the world. He shouldn't have done it," he reportedly said.
Speaking in advance of his arrival, protesters said Trump was not welcome, one claiming the property magnate had "ramped up levels of racism, Islamophobia, and bigotry" during his run for the White House.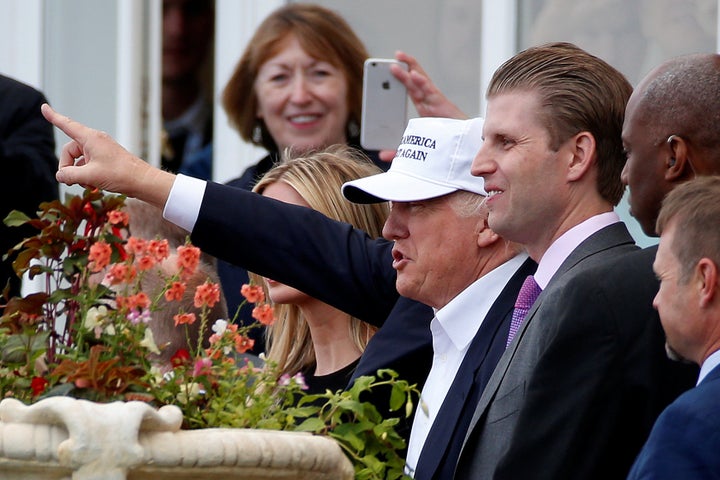 Trump's proposed policies include building a wall on the country's border with Mexico and temporarily banning Muslims from entering America.
The protest is supported by a number of organisations, including Stand Up to Racism Scotland, the Glasgow Campaign to Welcome Refugees and Unite the Union Scotland.
Scotland is Trump's ancestral home, with the 70-year-old's mother born on Scotland's Isle of Lewis.
Trump added his name to the Ayrshire hotel and Open golf course after buying the resort for an undisclosed fee in 2014.
The mogul's business links with Scotland began a decade ago as he promised to create a legacy to his mother Mary MacLeod.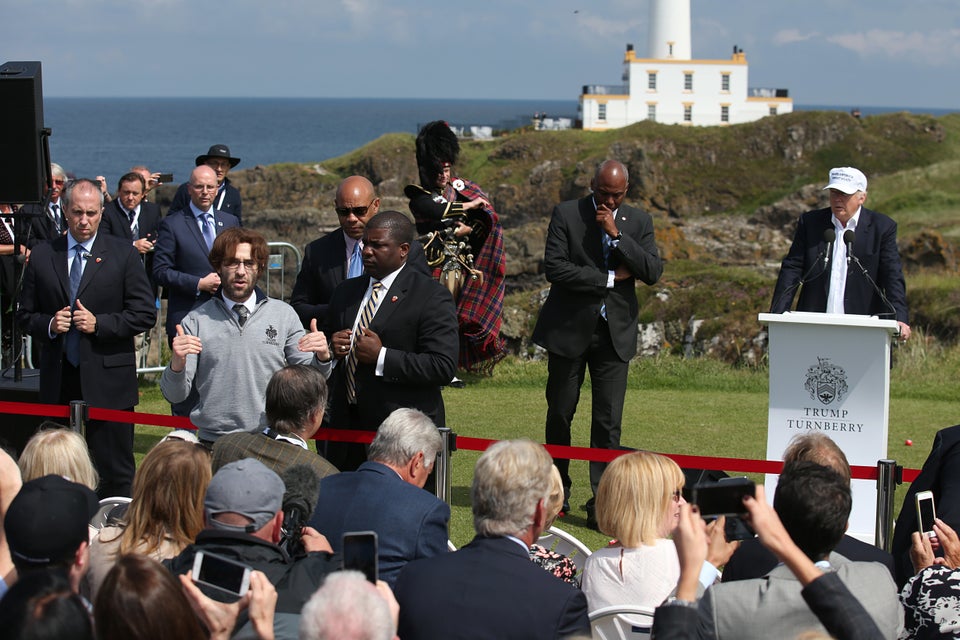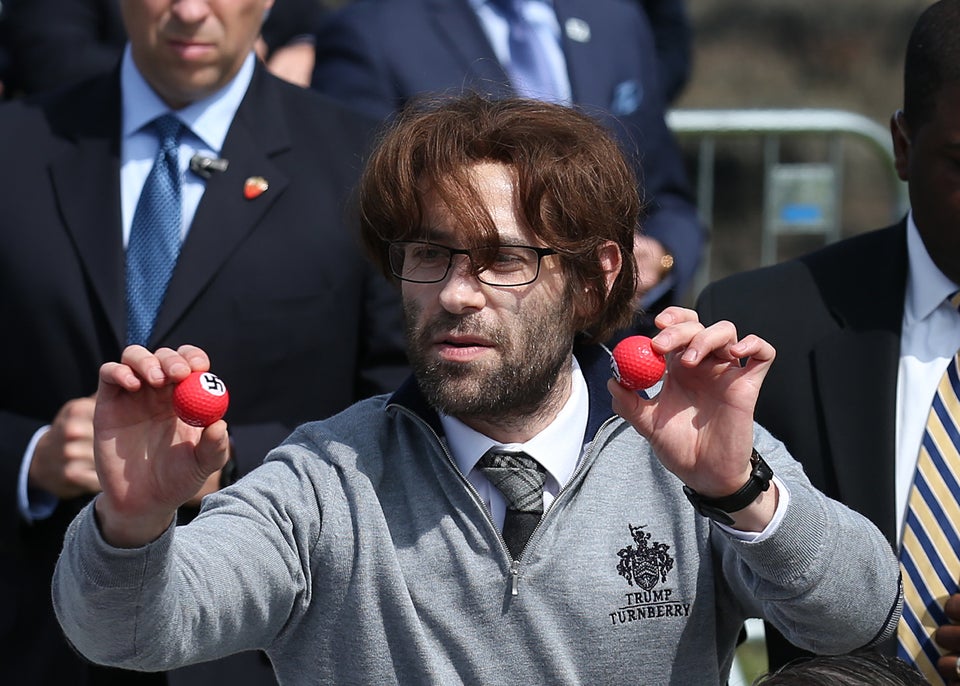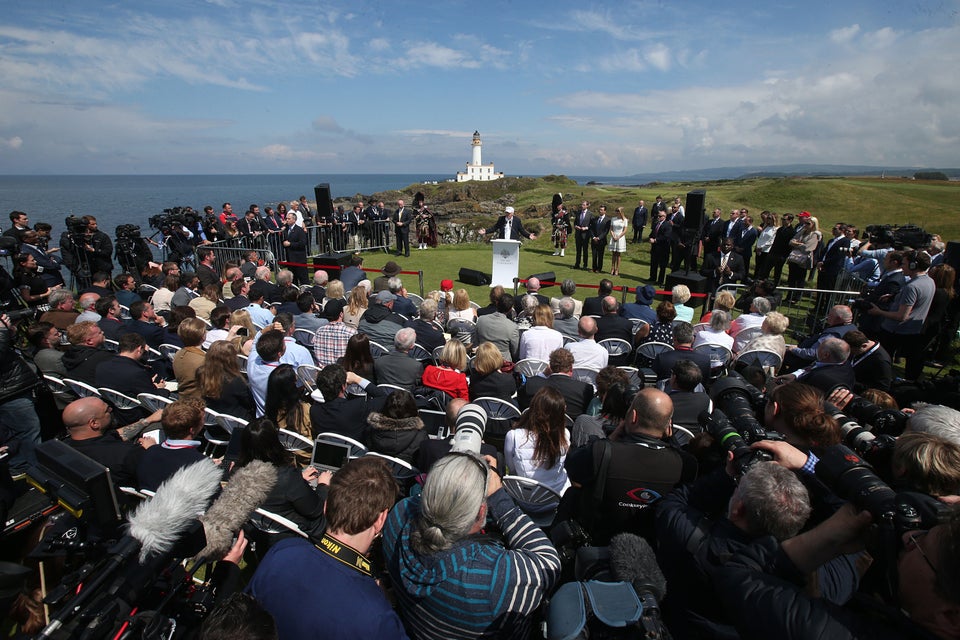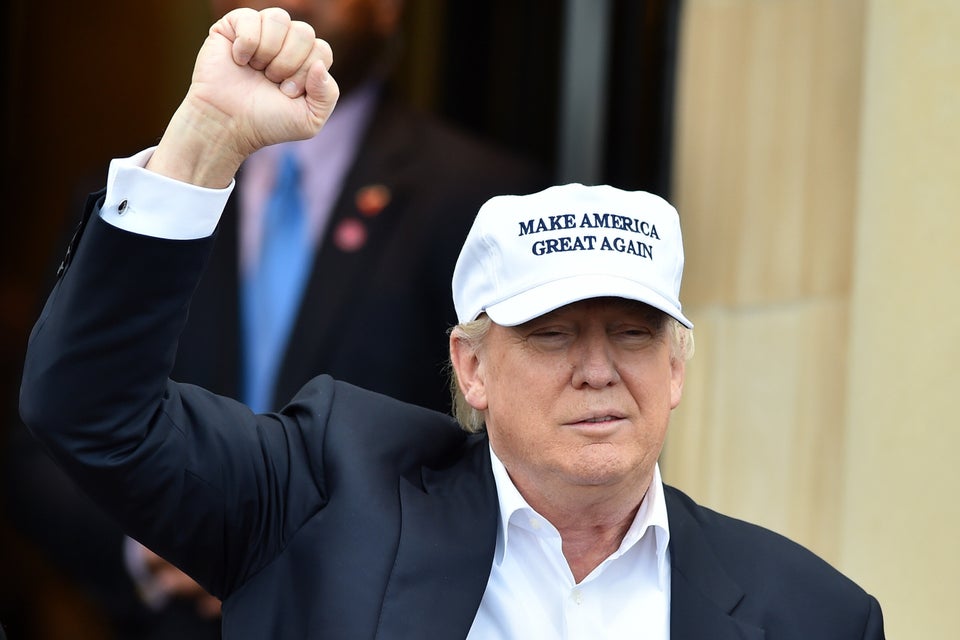 Jeff J Mitchell via Getty Images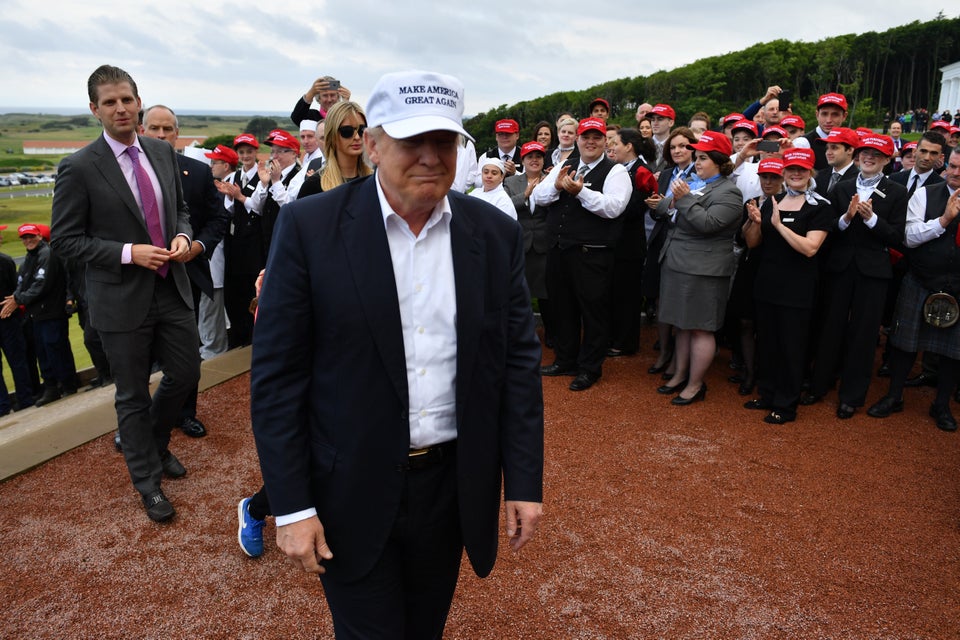 Jeff J Mitchell via Getty Images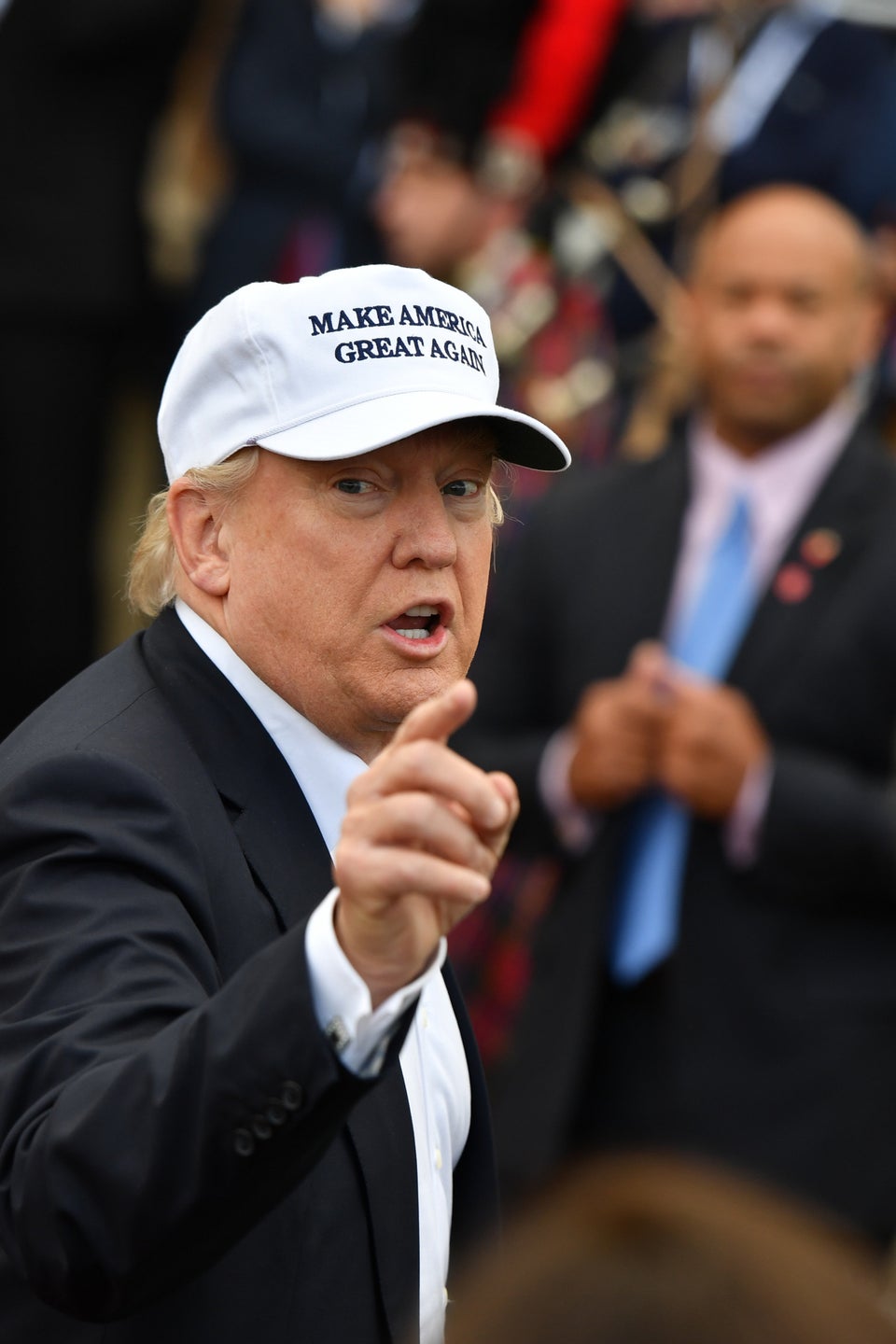 Jeff J Mitchell via Getty Images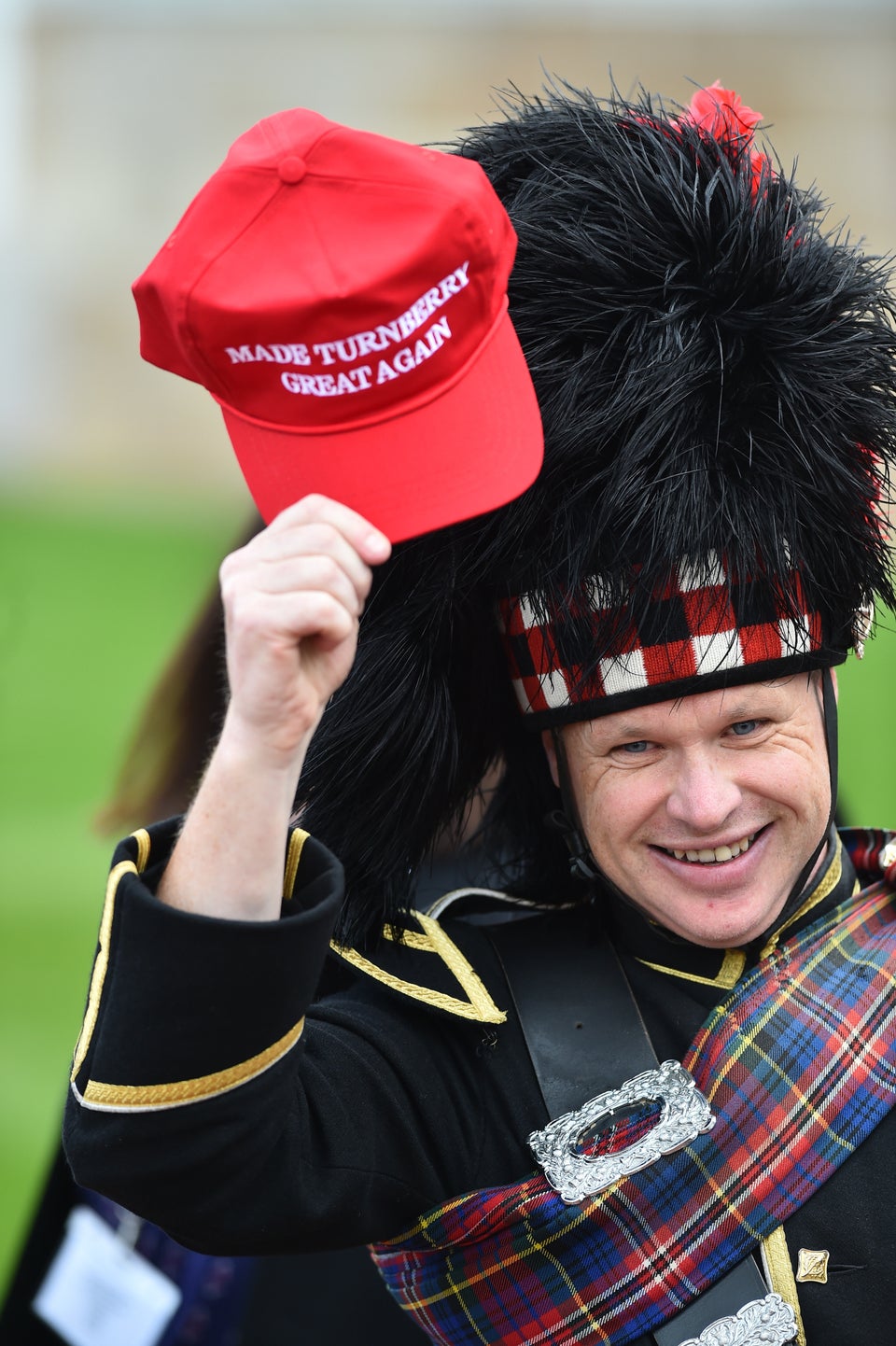 Jeff J Mitchell via Getty Images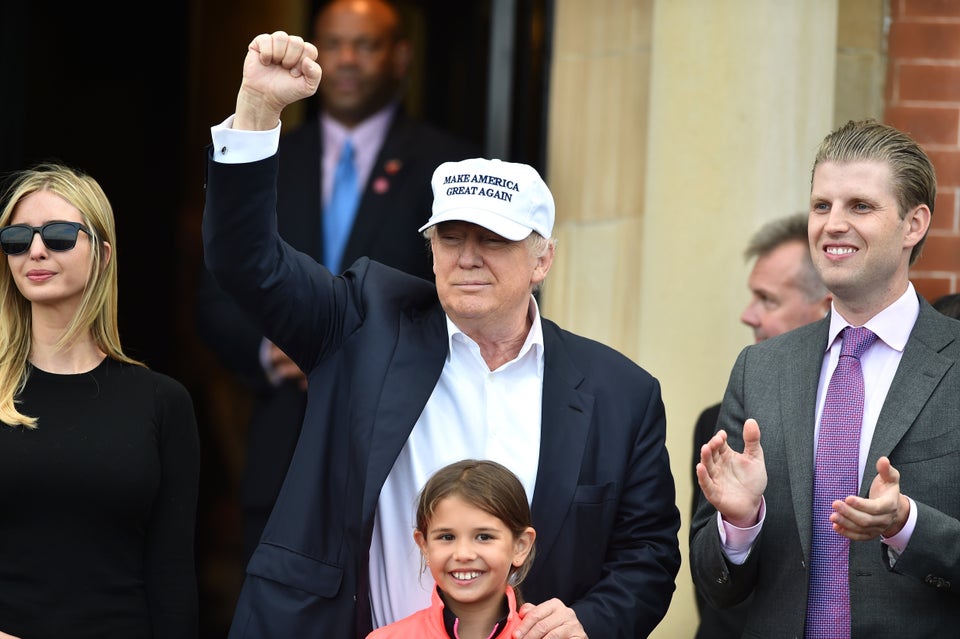 Jeff J Mitchell via Getty Images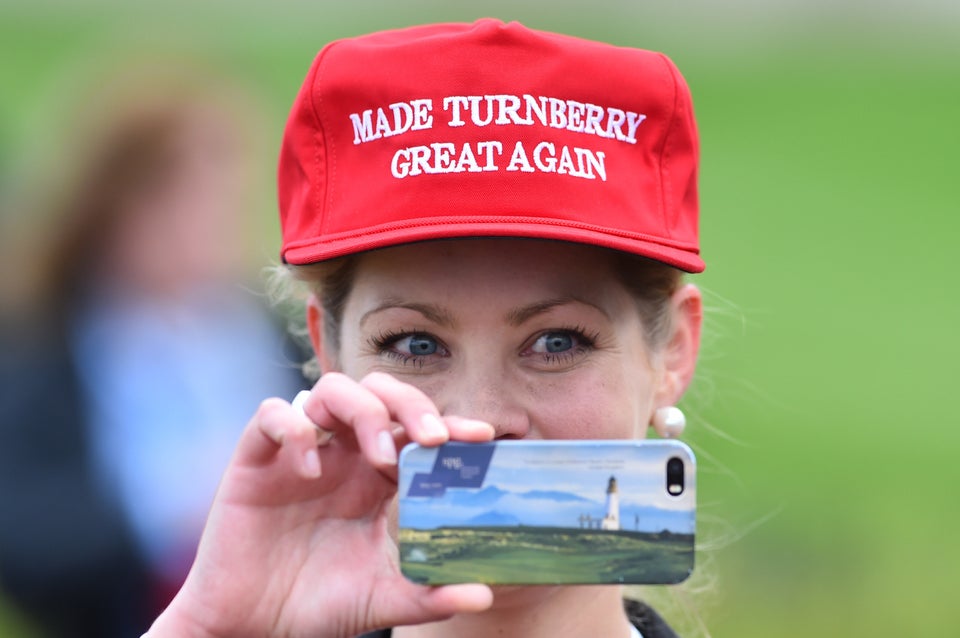 Jeff J Mitchell via Getty Images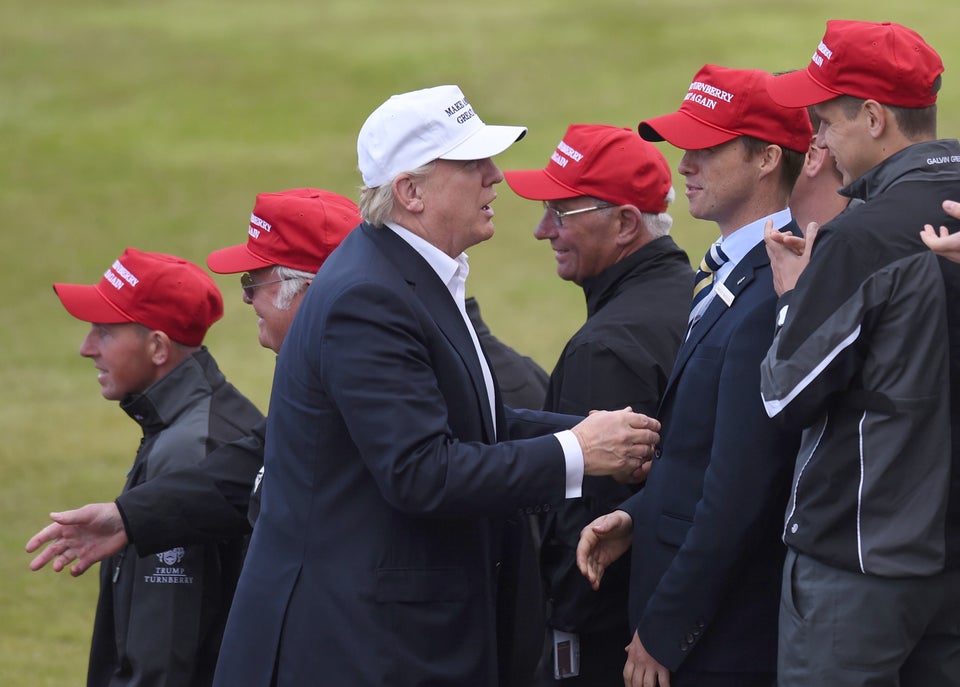 Clodagh Kilcoyne / Reuters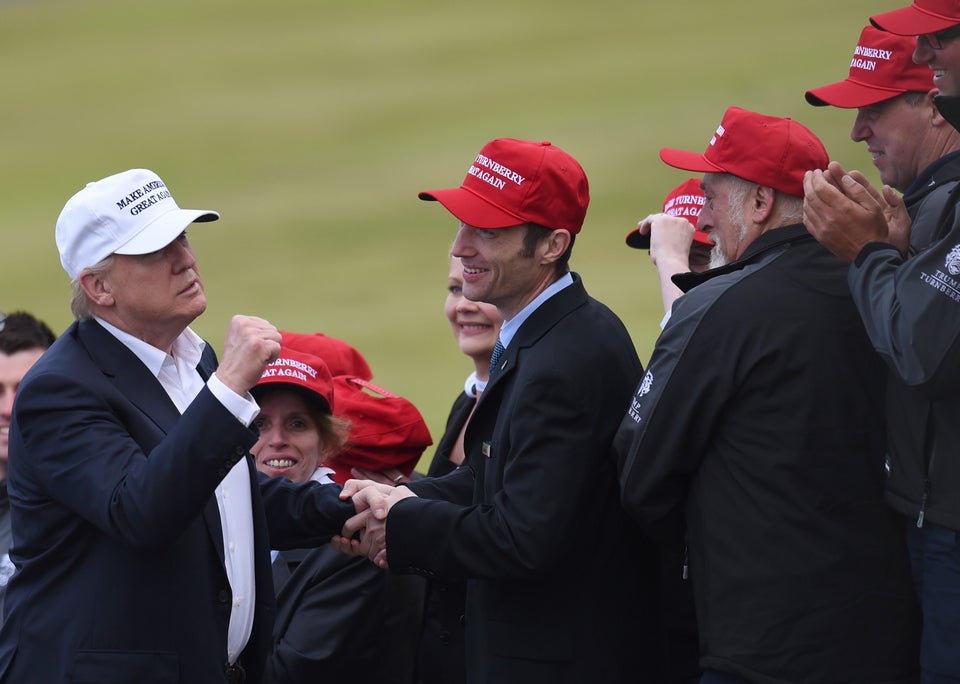 Clodagh Kilcoyne / Reuters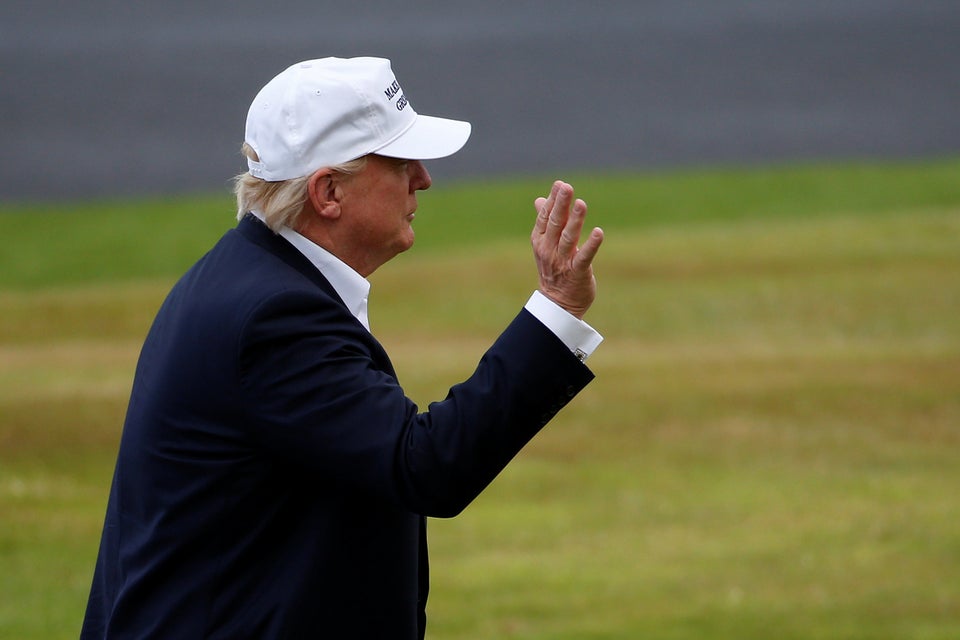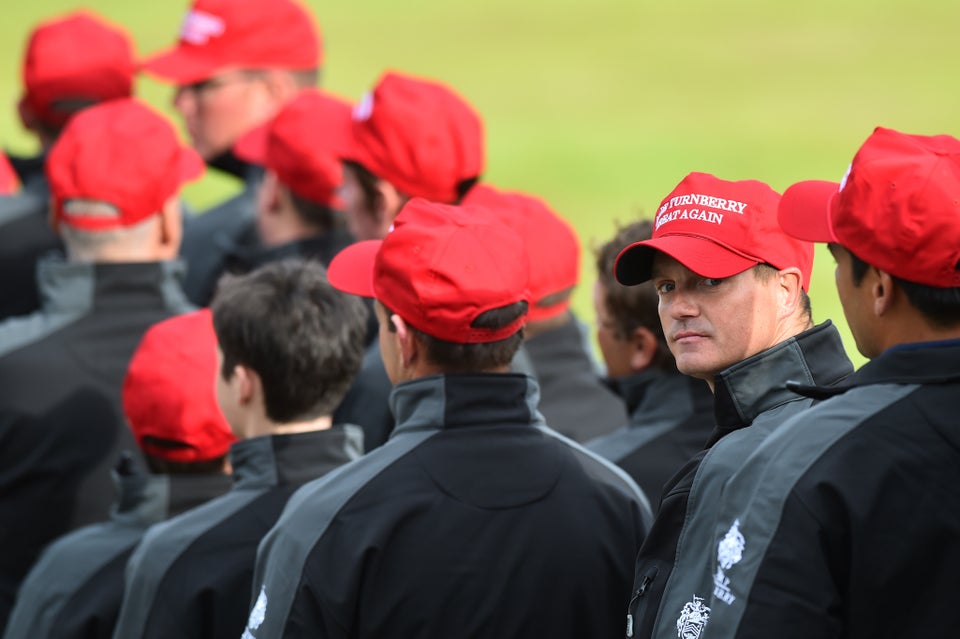 Jeff J Mitchell via Getty Images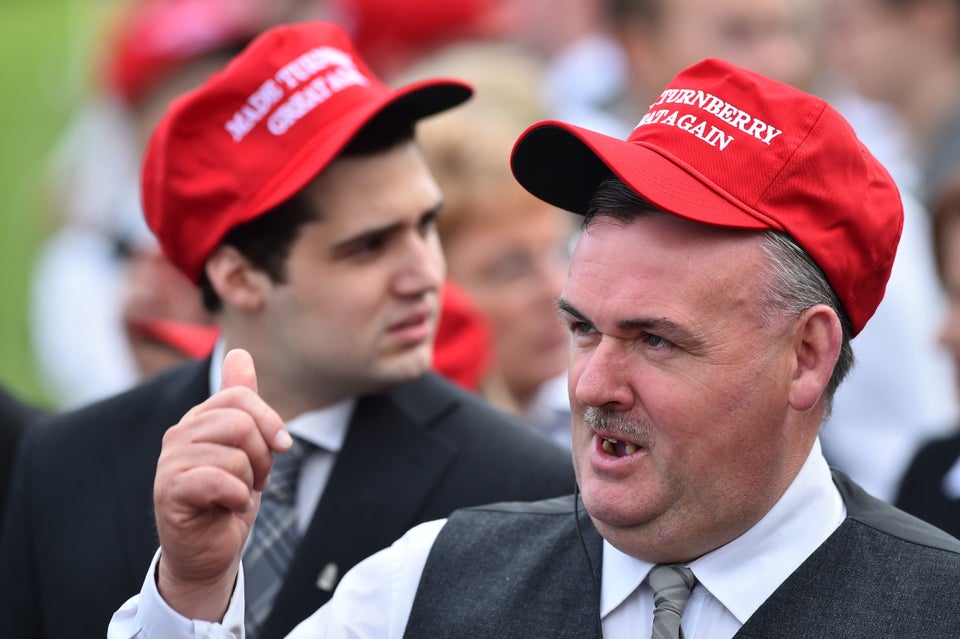 Jeff J Mitchell via Getty Images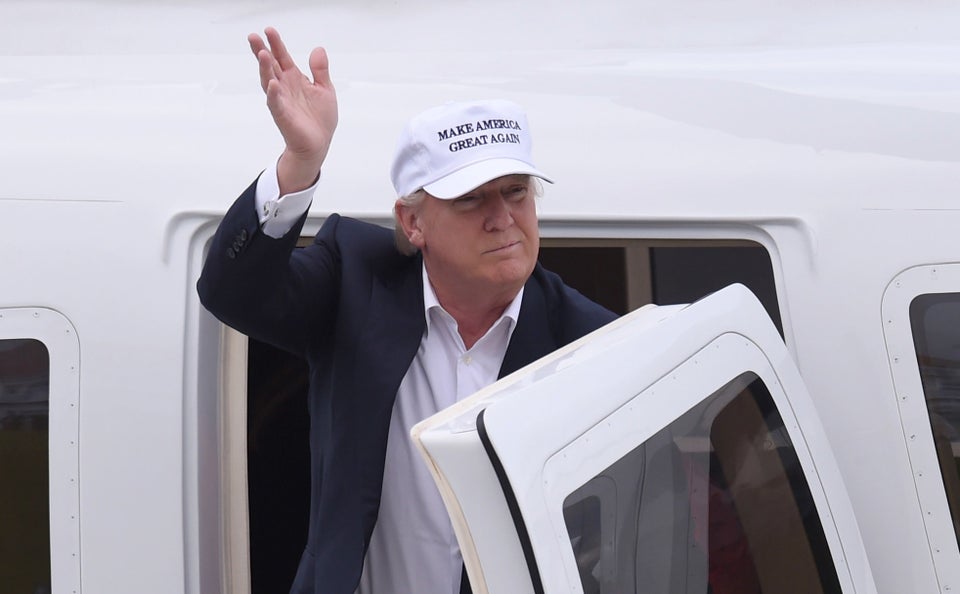 Clodagh Kilcoyne / Reuters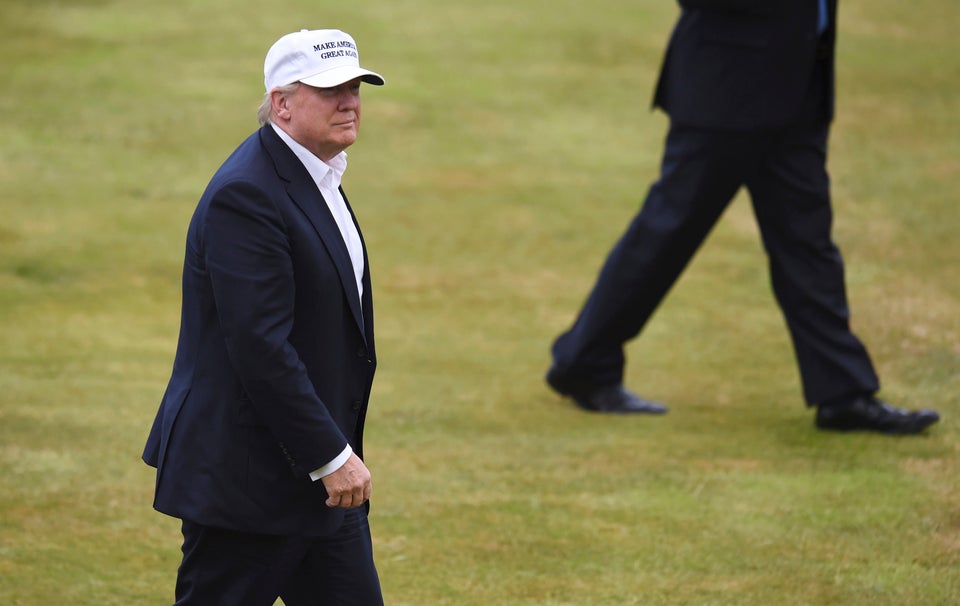 Clodagh Kilcoyne / Reuters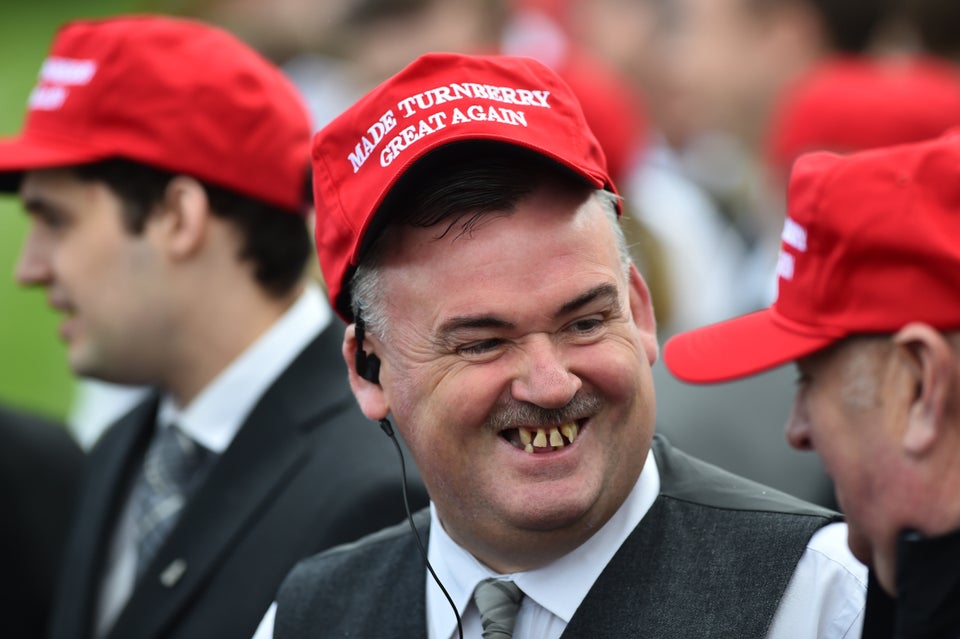 Jeff J Mitchell via Getty Images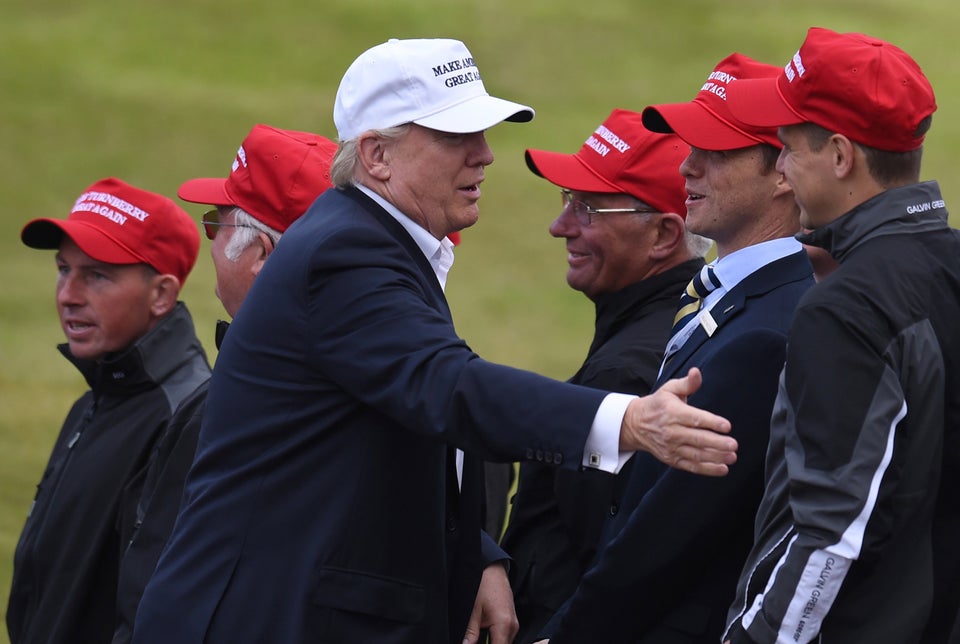 Clodagh Kilcoyne / Reuters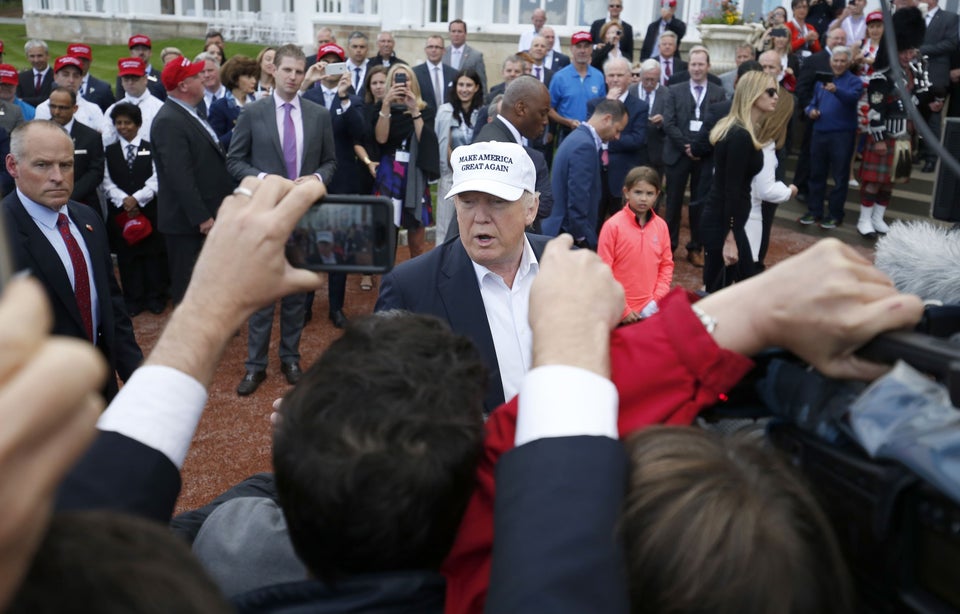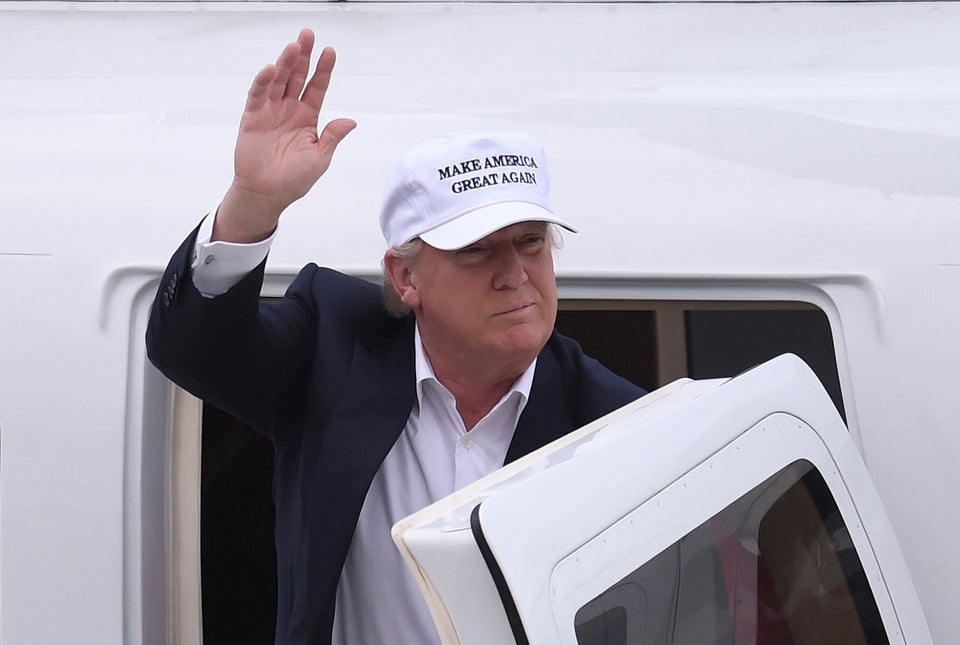 Clodagh Kilcoyne / Reuters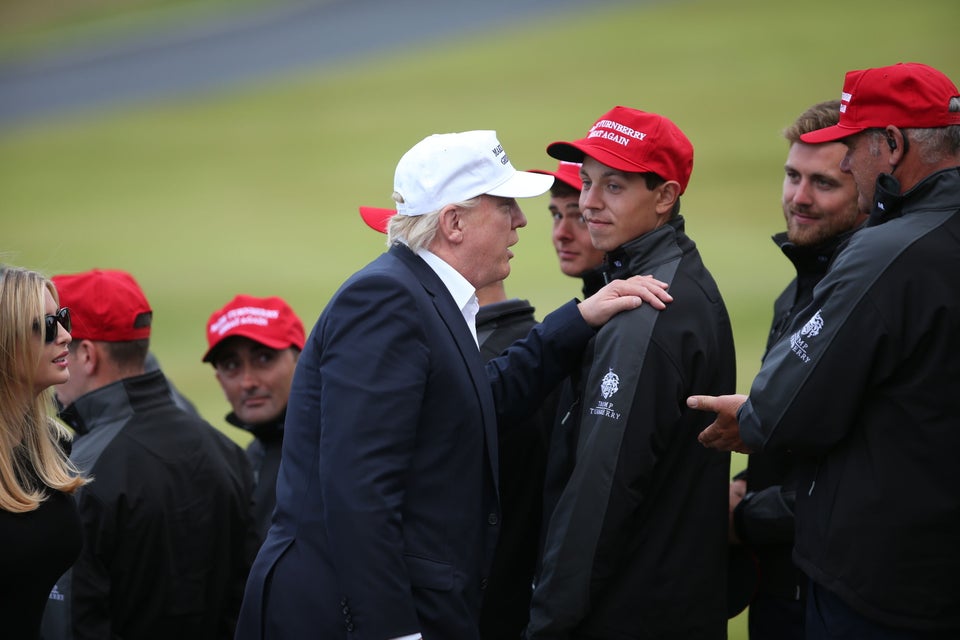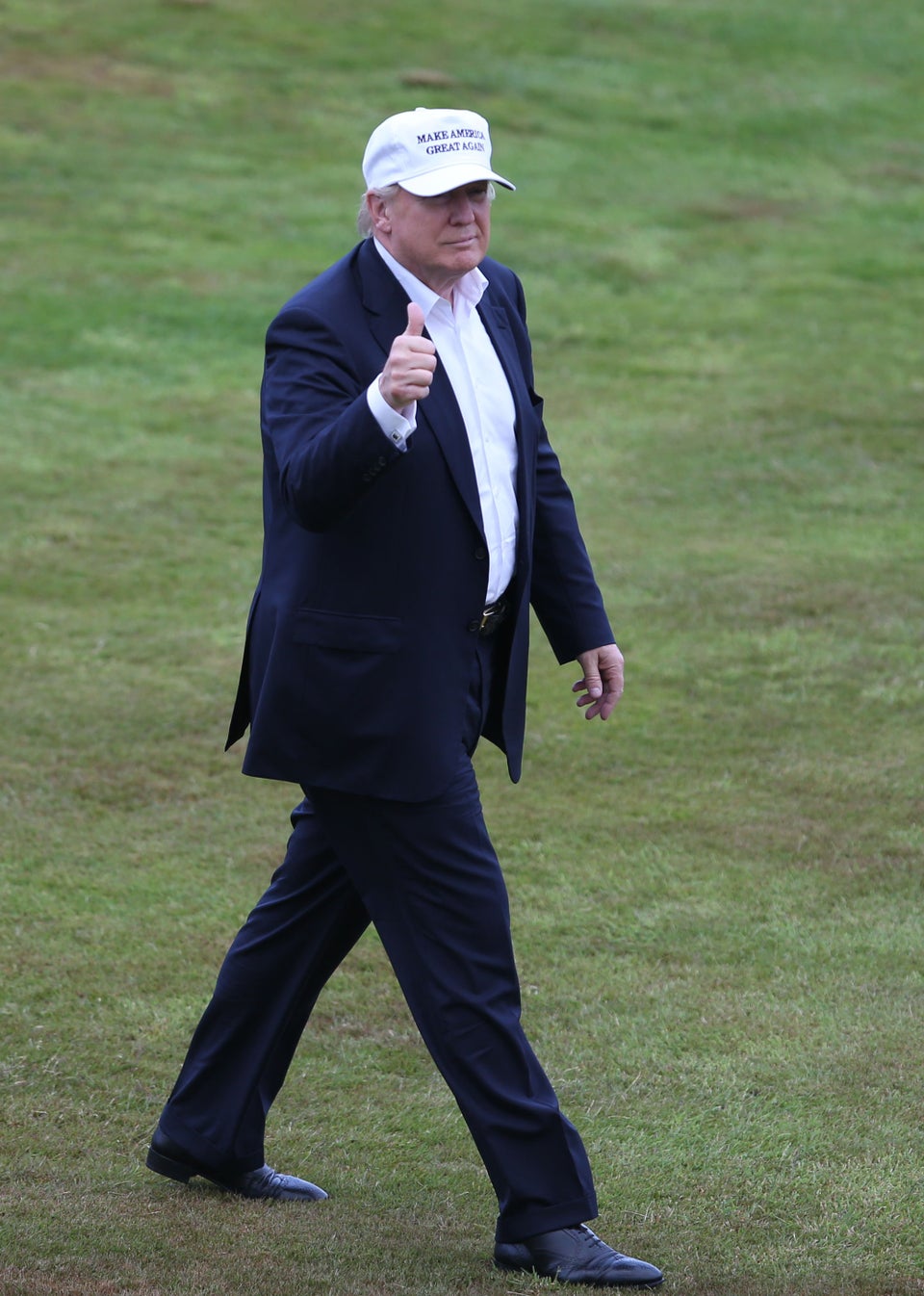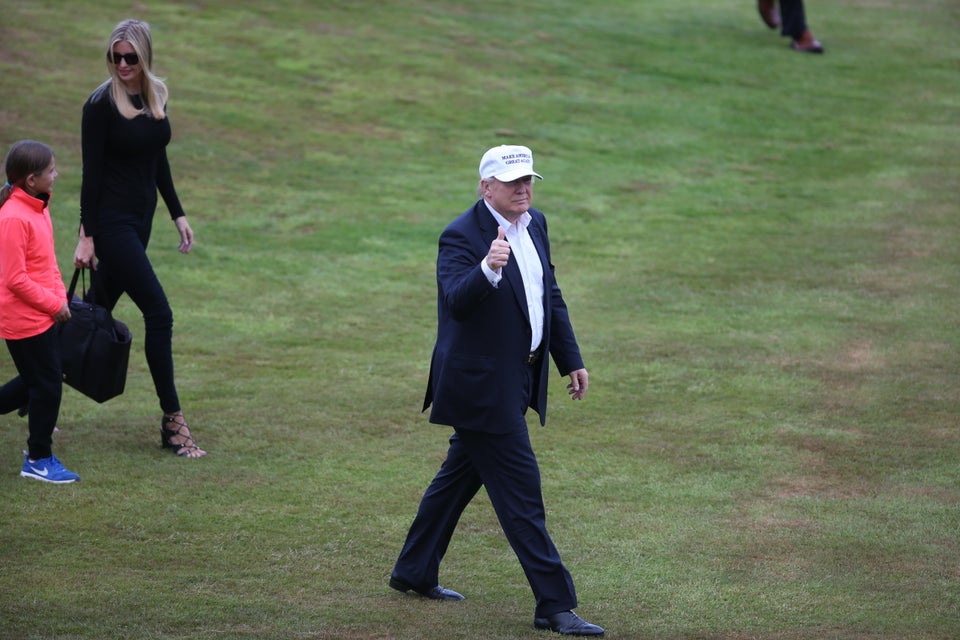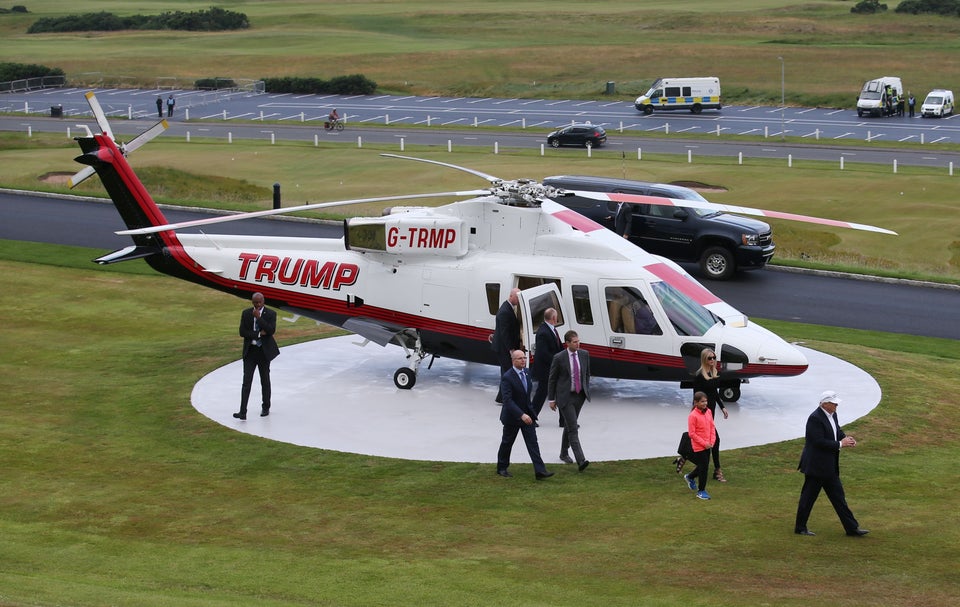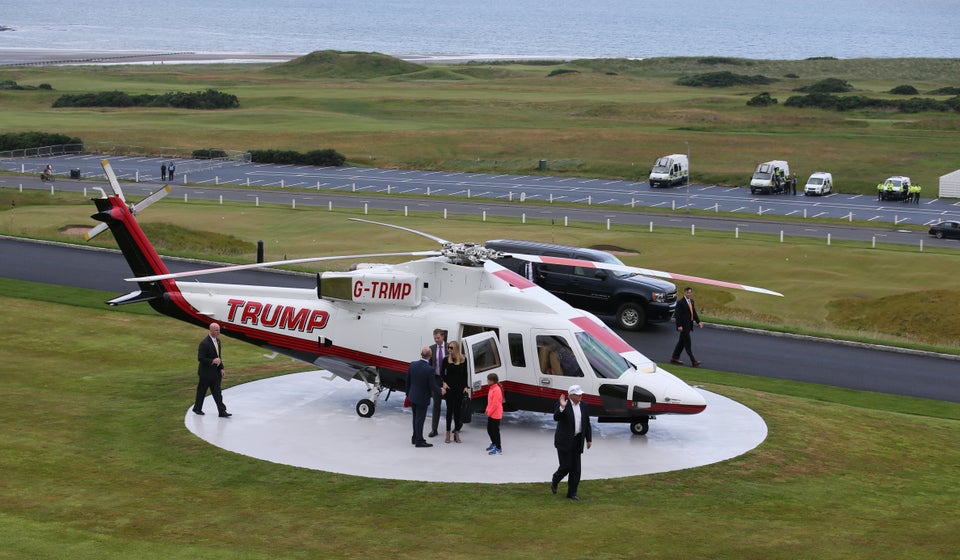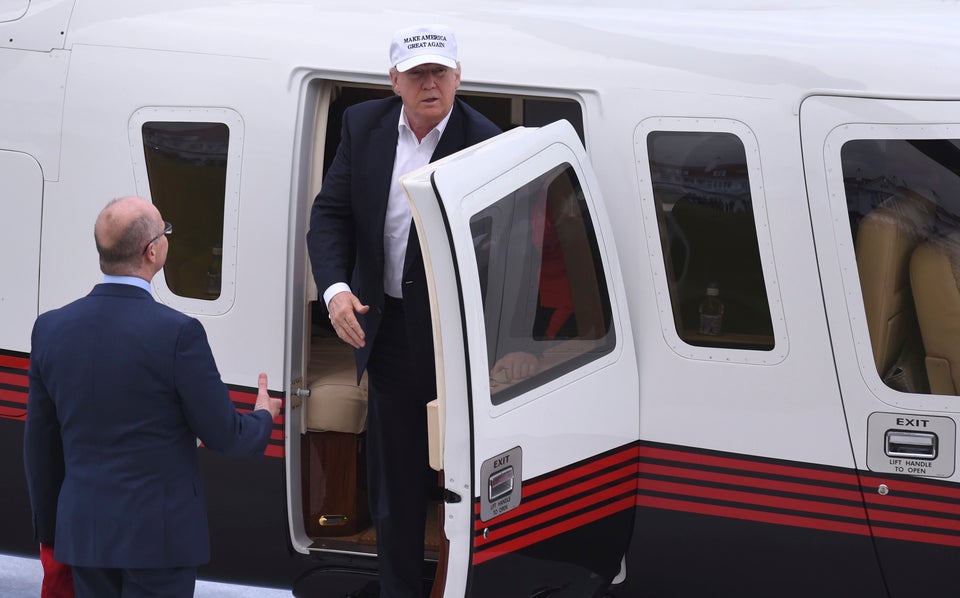 Clodagh Kilcoyne / Reuters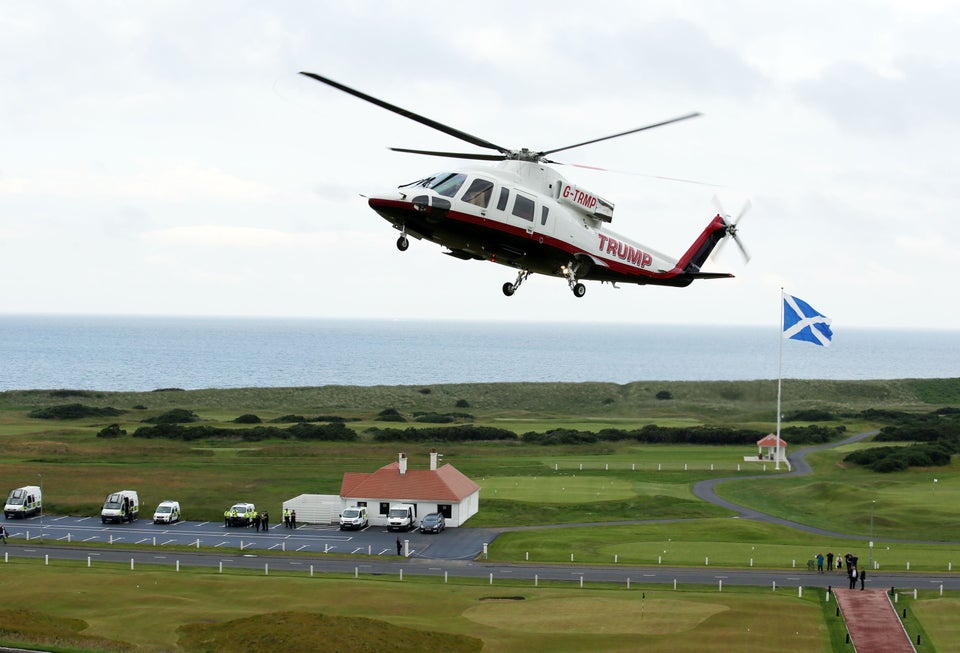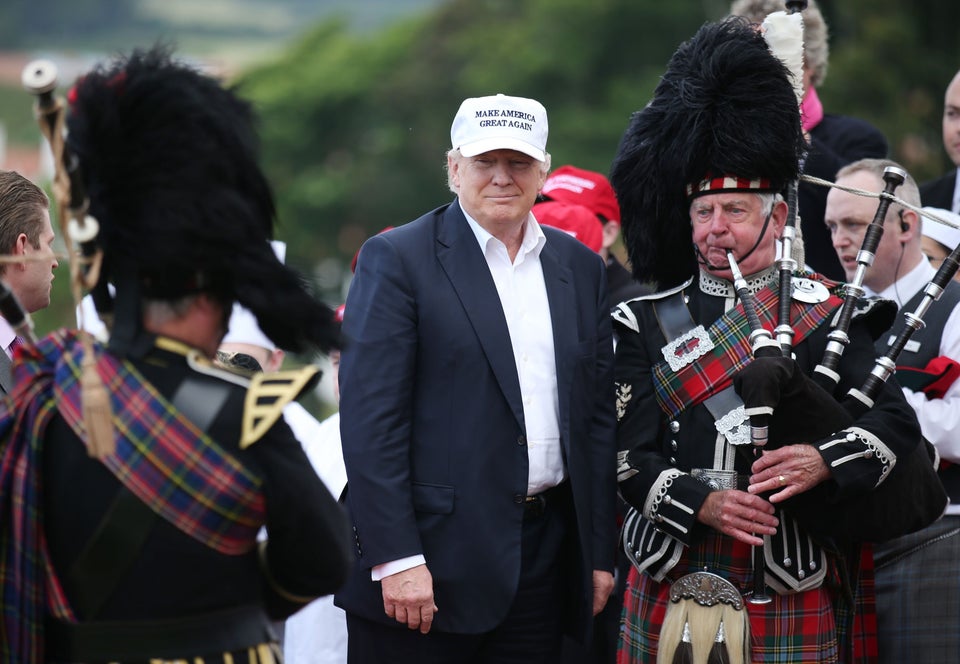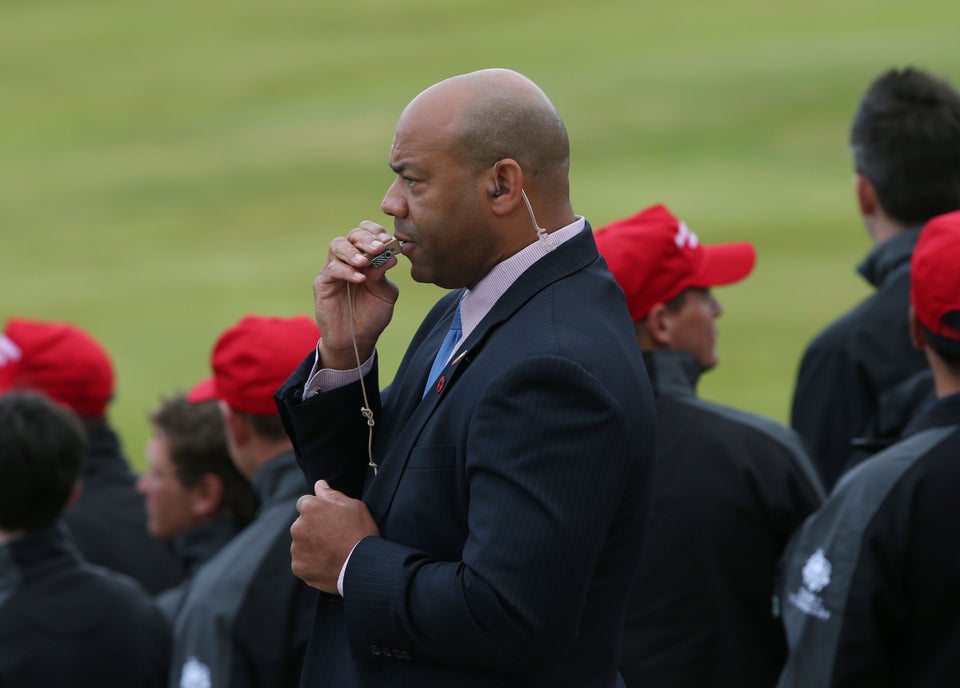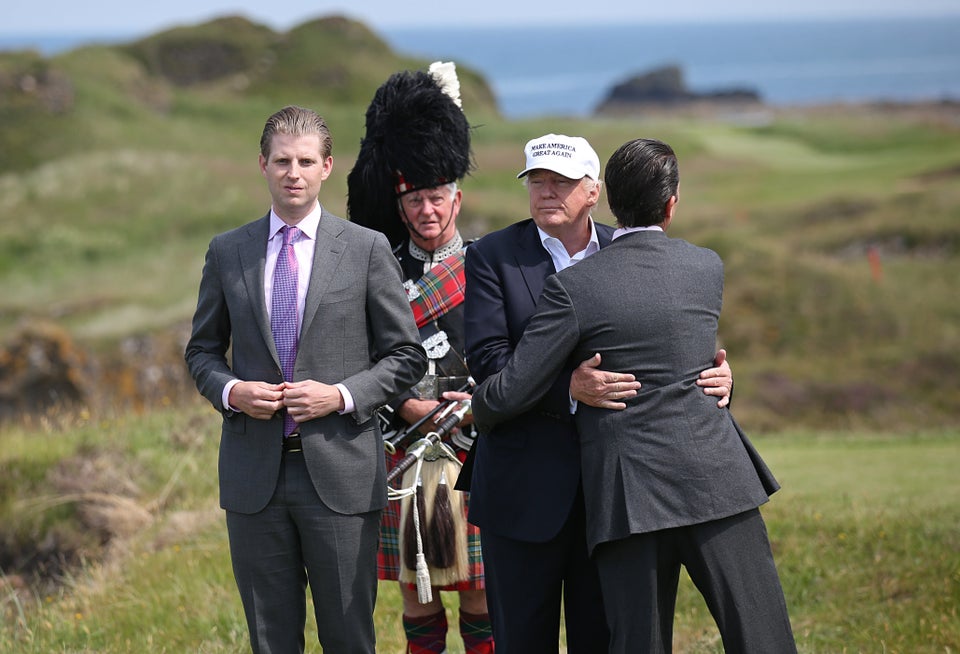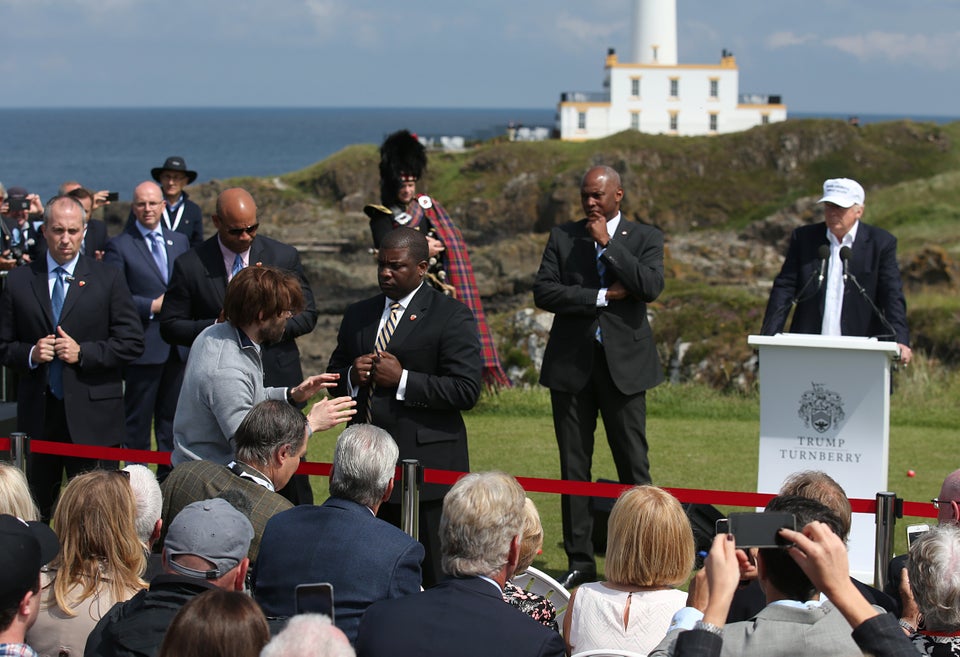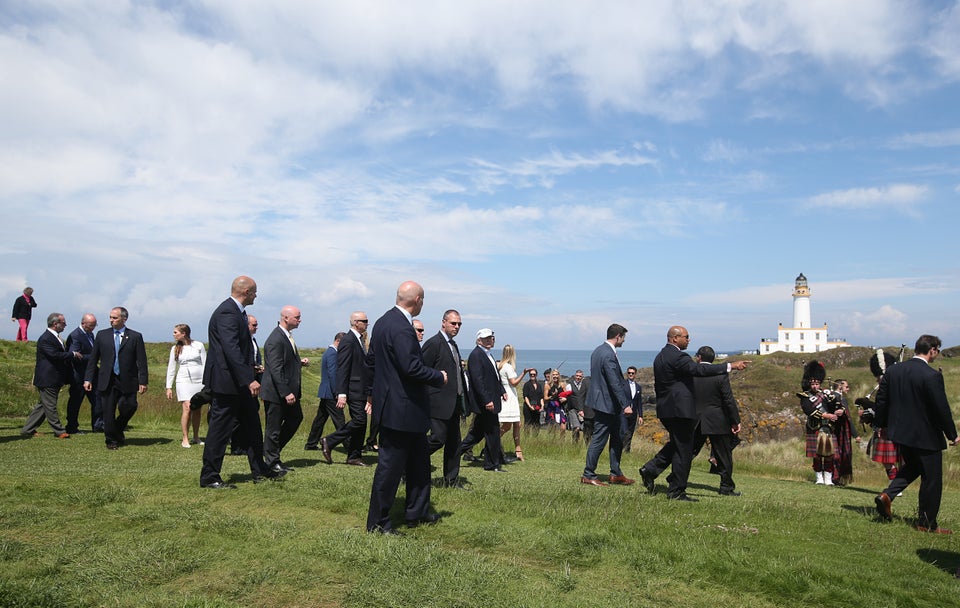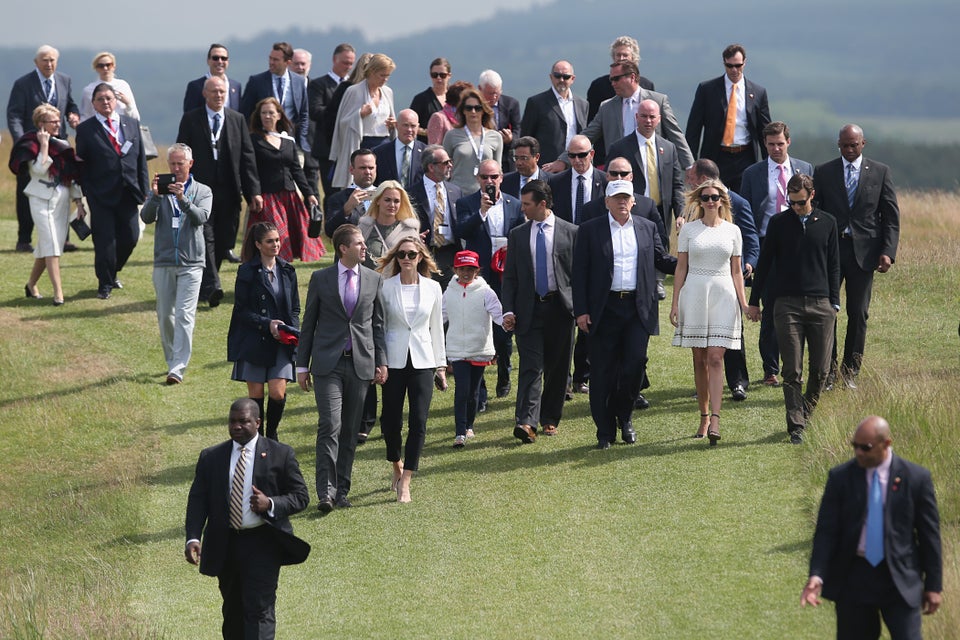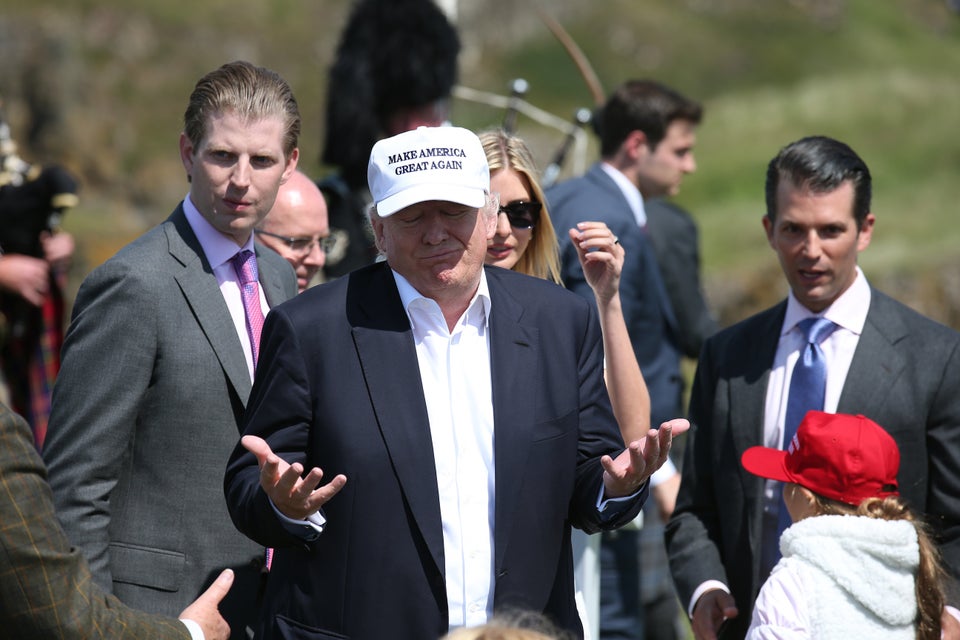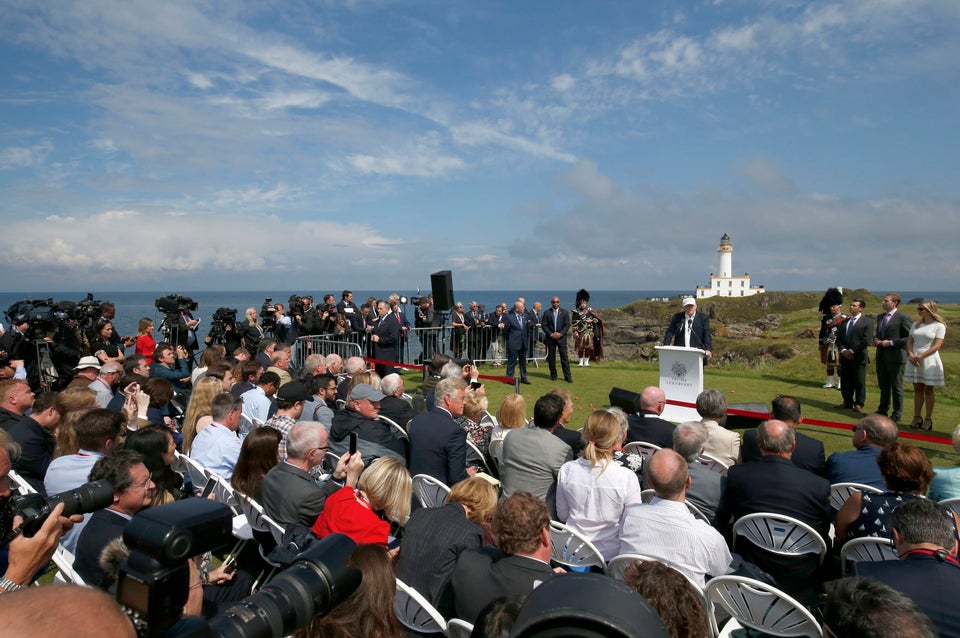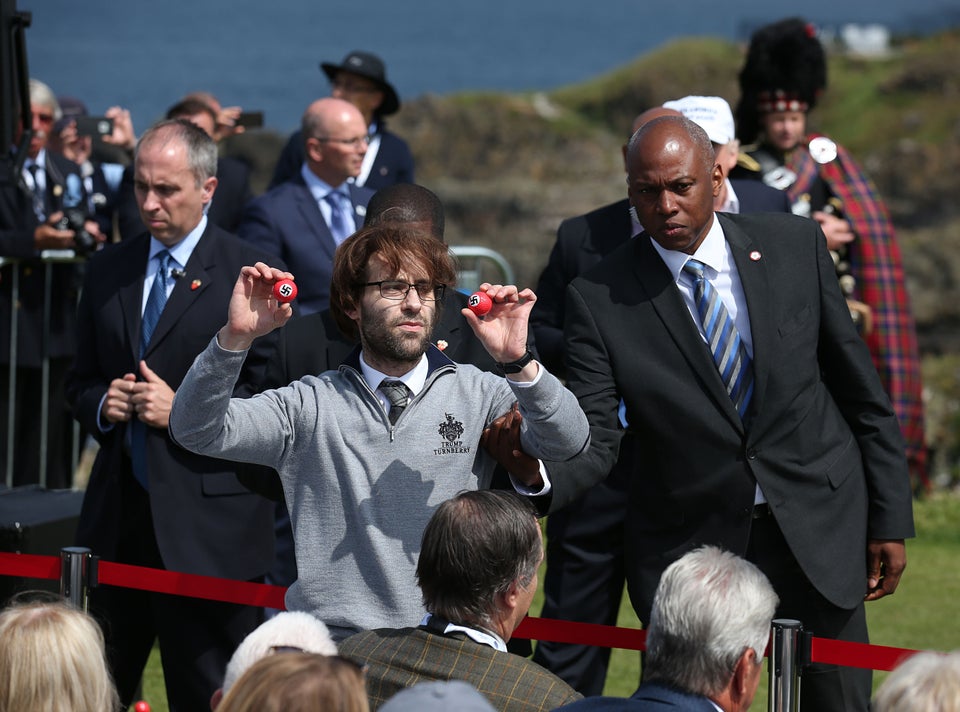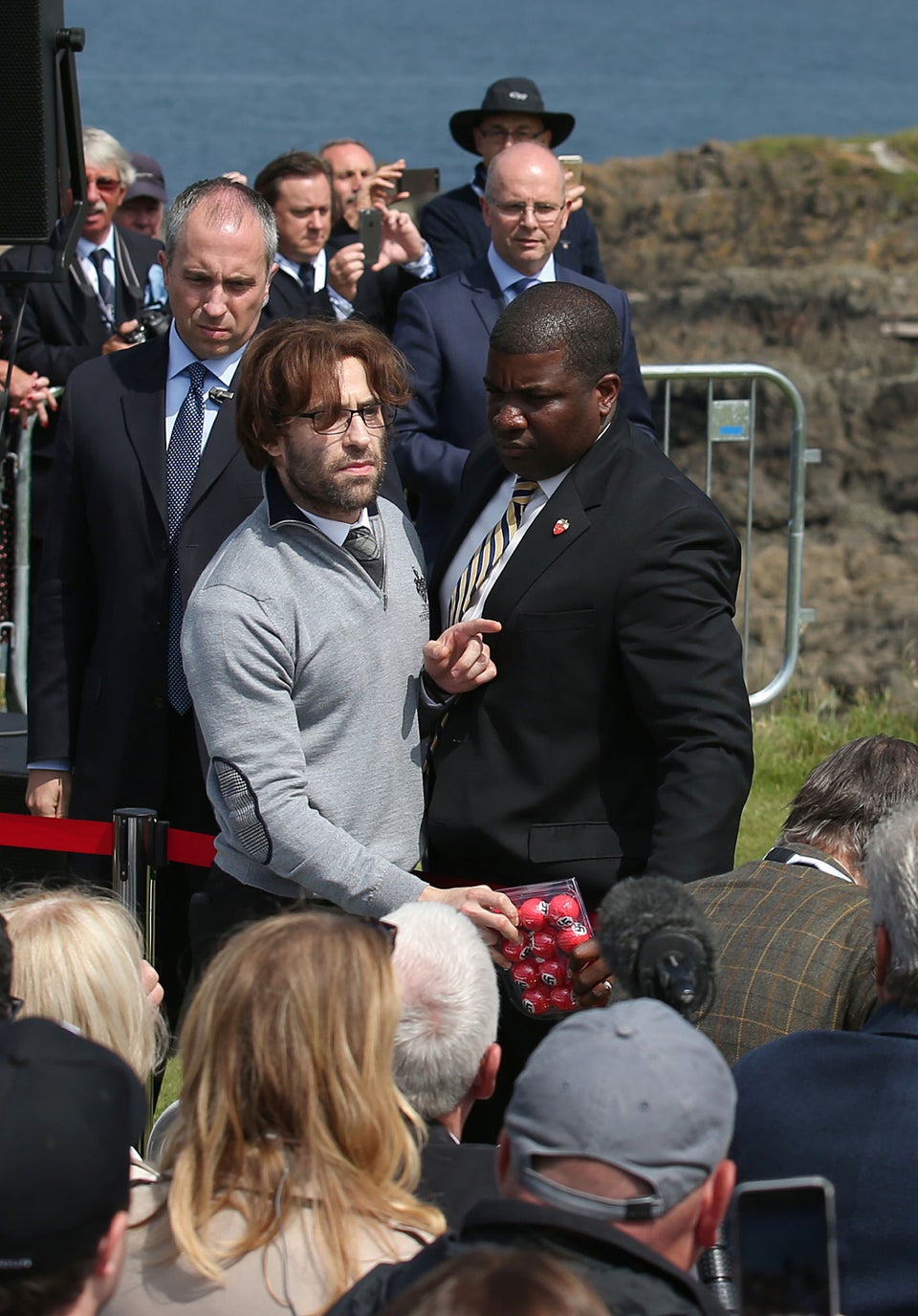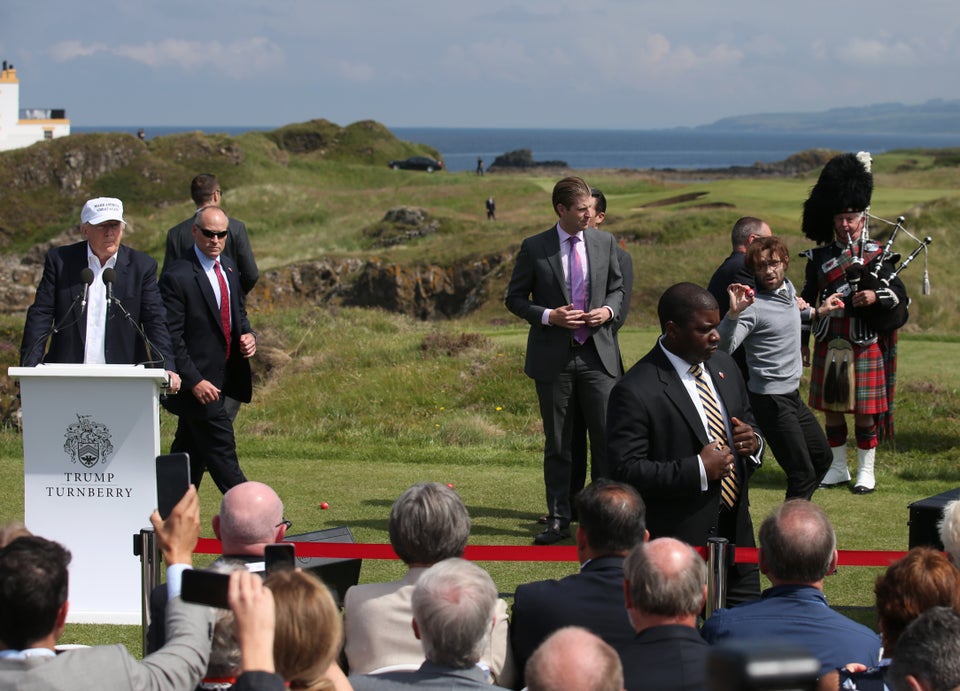 Related