White nationalists in America have celebrated President-elect Donald Trump's victory with a Nazi salute and a "heil victory" chant, according to reports.
At an event in Washington on Saturday, in a federal building a few blocks from the White House, Richard Spencer, president and director of the National Policy Institute, called the Republican's win an "awakening".
Having earlier urged those among the alt-right movement to start acting less like an underground organisation and more like the establishment, Spencer railed against Jews and, according to The New York Times, quoted Nazi propaganda in German - all with a smile on his face.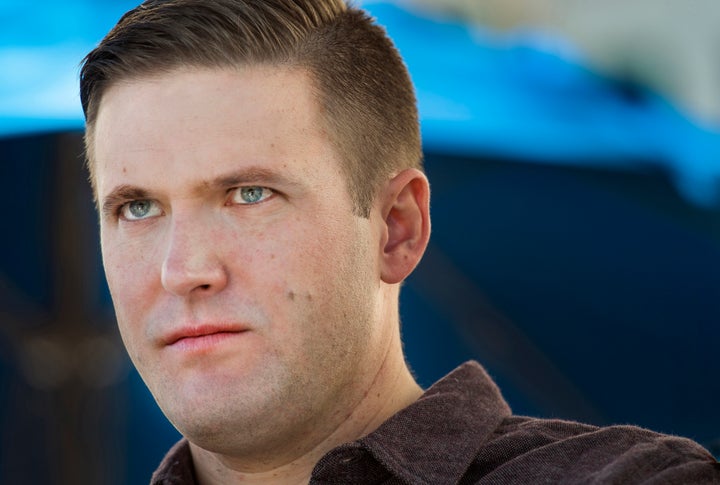 Spencer told the audience that America belonged to white people, whom he called the "children of the sun," a race of conquerors and creators who had, until now, been marginalised. Trump's Victory, he said, had awakened them "to their own identity".
The Times reported that as Spencer ended his speech several audience members had their arms outstretched in a Nazi salute.
The newspaper said someone then shouted, "Heil the people! Heil victory," which the audience shouted back. It was unclear who made the initial chant, the Times said.
Former MTV reality star Tila Tequila was among attendees and was pictured on twitter performing what appeared to be a Nazi salute. She also posted a picture of her and Spencer.
The alt-right movement has been supercharged not only by Trump's victory, but also the appointment of advisor and chief strategist Stephen Bannon, the media boss behind alt-right website Breitbart News.
Spencer said the alt-right movement had "crossed the Rubicon in terms of recognition".
Reuters reported that hundreds of protesters rallied against the gathering of white nationalists.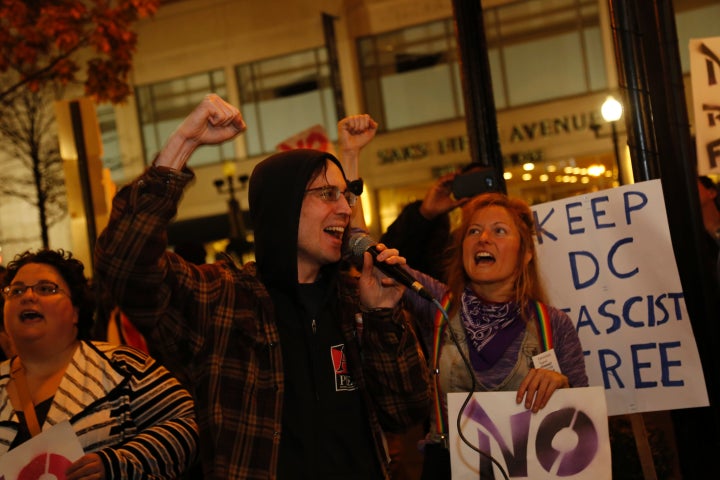 Police said no one was arrested during the demonstration but CNN posted a photo of a man with a bloody gash on his head. The man was reportedly involved in a scuffle with protesters who held anti-fascist signs and yelled chants including, "No Donald Trump, no KKK, no fascist USA!"
Speakers at the National Policy Institute event had earlier described a harsh vision for the future but had denounced violence and said Hispanic citizens and black Americans had nothing to fear. However, the Times reported that as the 11 hour event drew towards its conclusion, and reporters began to leave, the tone changed.
Spencer's after-dinner speech began with an attack on the mainstream media who he suggested had been critical of Trump throughout his campaign to protect Jewish interests.
Of political commentators who had given Trump little change of victory, Spencer said: "One wonders if these people are people at all, or instead soulless golem," he said, referring to a Jewish fable about the golem, a clay giant that a rabbi brings to life to protect the Jews, The Times reported.