President Donald Trump apparently wants an awesome military parade in Washington to display the nation's might, and people on social media are laughing.
Trump attended a Bastille Day celebration in Paris last year as a guest of French President Emmanuel Macron and told reporters he was awestruck by the "military might" on display.
"We're going to have to try to top it," he added.
Some people pointed out the president has never actually served in the armed forces himself, and avoided the Vietnam War draft on account of bone spurs. Ouch.
Others worried about the "fascist" overtones of displaying the country's weaponry in a similar grandstanding style to Kim Jong-un, or even Hitler, according to one post.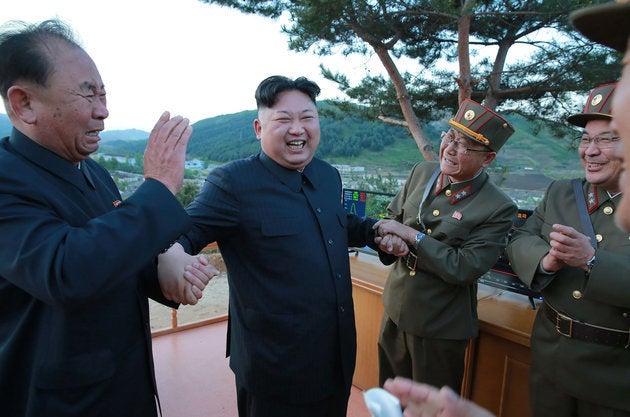 Some were also concerned that the heavy tanks could damage D.C. roads.
Here's some of the most scornful reaction:
The Pentagon confirmed the Post's report on Tuesday. "We are aware of the request and are looking at possible dates," Pentagon spokesman Charlie Summers said. Veterans Day on 11 November seems to be a strong contender.