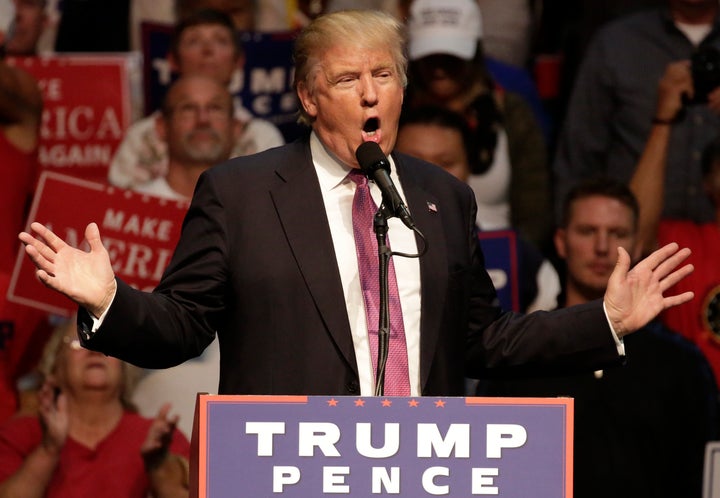 Donald Trump faces having his visit to Mexico undermined even further today, after an intervention from the country's former First Lady.
Tensions are already running high after Trump accepted an invitation to visit the country whose citizens he famously described as "rapists" and "criminals".
He is due to fly to meet President Enrique Pena Nieto later today.
But in an unusual departure from diplomacy, Nieto's predecessor's wife overshadowed the visit by standing steadfast against Trump and his foreign policy plans.
Lawyer Margarita Zavala said despite the Republican US presidential nominee accepting an invite to visit Mexico, he was not welcome in the country.
"We Mexicans have dignity and repudiate his language of hatred," she wrote in a post on Twitter.
TRANSLATION: Mr Donald Trump - although he has been invited, knows he is not welcome. We Mexicans have dignity and repudiate his language of hatred."
Trump is likely to share an awkward encounter with Nieto, who has been in office since succeeding Zavala's husband in 2012, given his previous comments on Mexico.
The billionaire businessman has demanded that if he takes office in January, a wall should be built on the US-Mexico border to prevent illegal crossings.
He believes the Mexican government should pay for it, something officials in the country have scoffed at.
Today's visit will mark Trump's second significant appearance on the international stage after her journeyed to Scotland on June 24 - the day of the EU referendum result.
SEE ALSO: