The child's detention has sparked outrage on social media as thousands of protesters continue to demonstrate at airports across the country.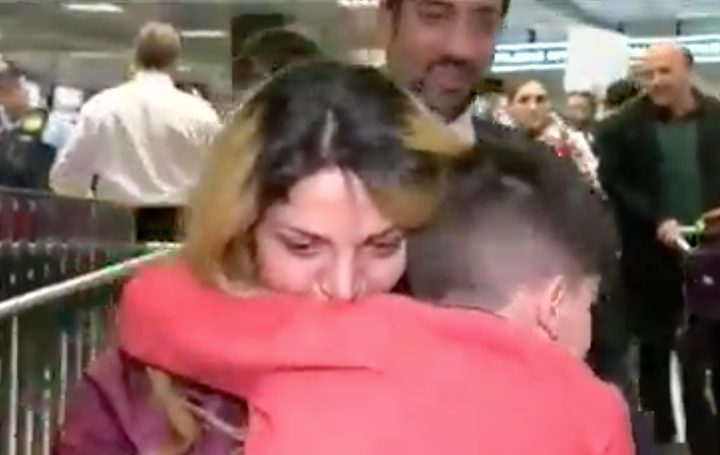 A video from ABC7 shows an emotional woman hugging and kissing her son, who had allegedly been held by authorities after travelling to the US with another family member.
The report explains that the mother is from Iran and had been anxiously waiting for several hours for her son to be released at Washington Dulles International Airport.
The incident has incensed opponents of Trump's latest controversial executive order.
On Friday the new president blocked refugees from Syria and six other Muslim-majority countries from entering the US.
Thousands of people are protesting at airports around the US, with demonstrators chanting: "No Trump, no KKK, no fascist USA."
In addition to Syria, the other countries affected by the ban are Iraq, Iran, Libya, Somalia, Sudan, and Yemen.
Theresa May initially came under fire for refusing to comment on the ban, despite it affecting UK citizens who were born in the proscribed countries – including Olympic hero Sir Mo Farah and Tory MP Nadhim Zahawi.