Republican presidential hopeful Donald Trump has used the worst shooting in US history to push his political agenda against "radical Islamic terrorism".
The 69-year-old, who said last year that he wanted to ban all Muslims from entering the US in the wake of the San Bernardino terror attacks, said he appreciated "the congrats for being right", adding: "We must be smart."
His comments come hours after the deadliest mass shooting in US history, which claimed the lives of 50 people, with 53 still in hospital on Sunday.
Trump faced a backlash for his comments.
Meanwhile, others have used today's attack to highlight the US's lax gun laws.
The gunman was killed by officers following a three-hour hostage situation at gay club Pulse Orlando in the early hours of Sunday morning.
The attack is being investigated as an act of terrorism and a state of emergency has been declared in Florida.
So-called Islamic State's Amaq news agency said on Sunday that the militant group was responsible for the shooting, Reuters reports.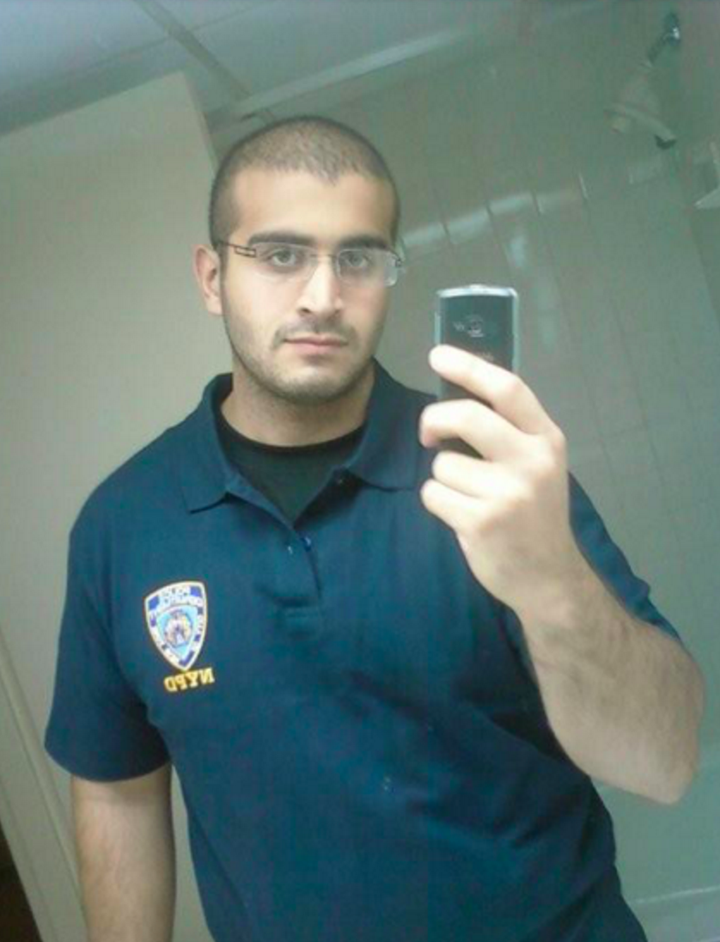 Mir Seddique, the father of gunman Mateen, told NBC News that his son became angry when he saw two men kissing in Miami a couple of months ago.
The man father said that he believes that incident may be related to the deadly shooting.
He said that he was not aware of what his son had been planning, adding that the family was shocked at what had happened.
Seddique said: "We are saying we are apologising for the whole incident... We are in shock like the whole country."
The gunman reportedly called 911 moments before to pledge allegiance to the leader of so-called Islamic State, according to NBC News.
A total of 53 people were hospitalised following the attack. A surgeon at Orlando Regional Medical Center said the death toll was likely to climb.
Mayor Buddy Dyer said all of the dead were killed with the assault rifle.
"There's blood everywhere," Dyer said.
The gunman exchanged gunfire with an officer working at the gay club known as Pulse Orlando around 2am when more than 300 people were inside.
The shooter then went back inside and took hostages, Police Chief John Mina said.
Officials confirmed the shooter had been killed by police after 5am. He had been carrying a "suspicious device".
A bomb squad and the police's hazardous material team were both in attendance at the scene in the early hours of Sunday morning.
Authorities were looking into whether the attack was an act of domestic or international terror, and if the shooter acted alone, according to Danny Banks, an agent with the Florida Department of Law Enforcement.
FBI agent Ron Hopper said there was no further threat to Orlando or the surrounding area.