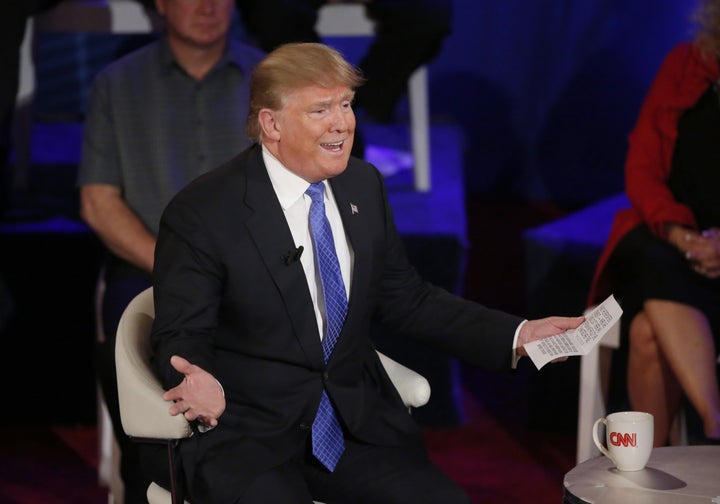 Donald Trump was told to stop behaving like a five-year-old child on Tuesday evening.
Trump's defence of targeting Cruz's wife? "I didn't start it."
CNN's Anderson Cooper challenged Trump during last night's Town Hall interview in Wisconsin to come up with a better answer.
"You are running for president of the United States," Cooper pleaded. "Come on."
"With all due respect, that is the argument of a five-year-old. Every parent knows a kid who says 'he started it'."
But Trump did not agree he was behaving like a schoolboy. "You would say that," he told Cooper. "That's the problem with our country. Exactly that thinking is the problem this country has. I did not start this."
The argument began when a superPAC supporting Cruz called posted an advert ahead of the Utah Primary showing Trump's wife in a British GQ shoot from 2000.
Trump responded by retweeting a picture comparing his own wife with Cruz's wife. Cruz hit back by calling Trump a "snivelling coward".