Donald Trump's unrelenting yet unfathomably effective mission to alienate as much of the human race as possible to win a popular election stepped up a gear today - when he kicked a baby out of a rally.
Trump initially appeared fine with the unidentified infant's wails, remarking: "Don't worry about that baby. I love babies.
"Don't worry about it. I love babies. I hear that baby crying, I like it. What a baby. What a beautiful baby. Don't worry, don't worry.
"The mom's running around like—don't worry about it, you know. It's young and beautiful and healthy and that's what we want."
But only seconds later - perhaps after realising that infant could grow up into a Democrat - he turned.
"Actually, I was only kidding, you can get the baby out of here.
"That's all right. Don't worry. I, I think she really believed me that I love having a baby crying while I'm speaking.
"That's OK. People don't understand. That's OK."
This was Trump two days ago kissing a random baby.
It's almost like he acts inconsistently.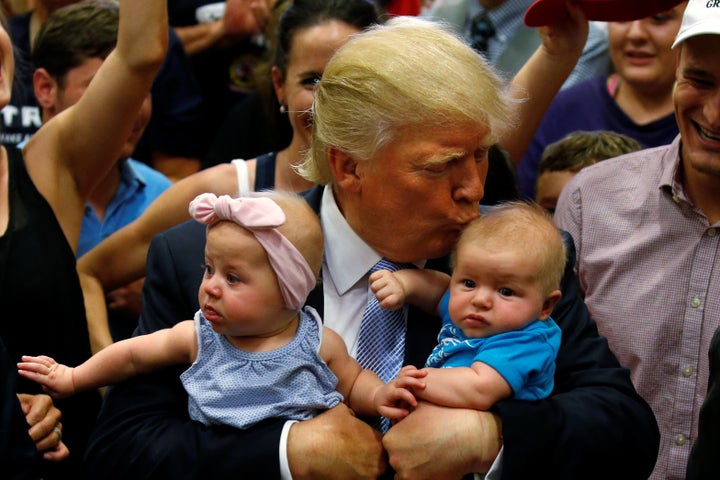 Related