So what did we learn about the candidate who ran on a platform of sticking it to the elitist establishment and representing the common worker?
1) His Chairs.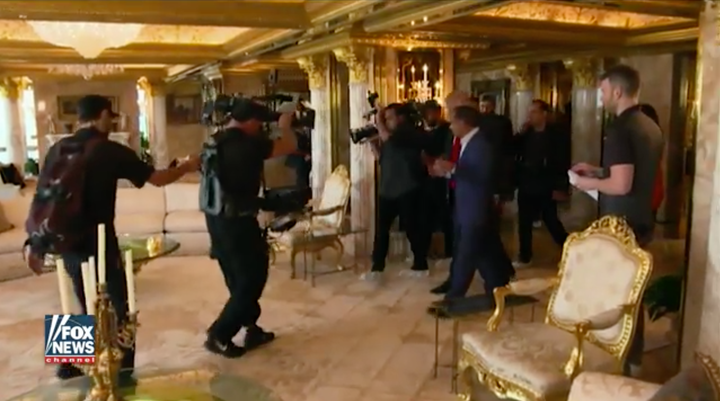 Not just any gold chair but Louis XV gold chairs.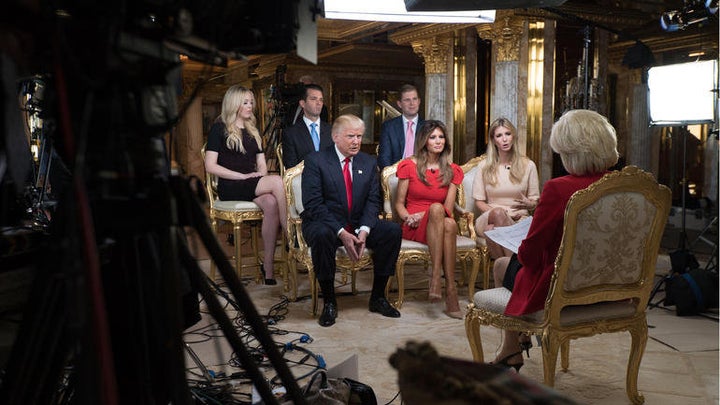 2) His Lift.
Sure, every high-rise in the land has a lift, they're nothing special. But there's something different about Trump's. It doesn't jump out immediately.
3) His Decor.
Pop down to any local B&Q and the very first section you walk in to is the "Ostentatious Gold And Marble" aisle.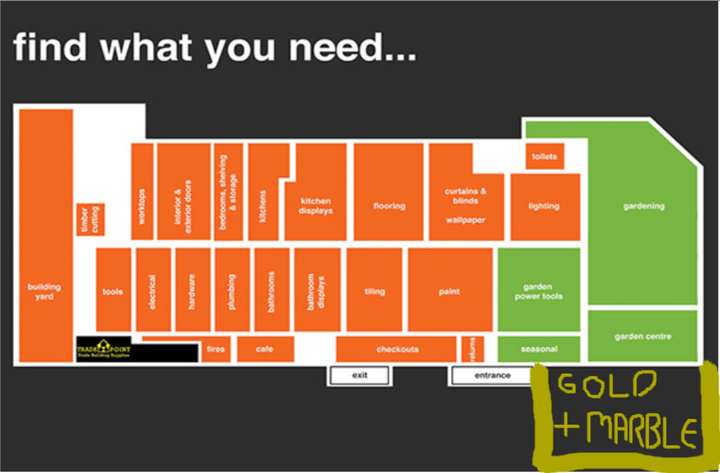 Clearly this is trump's favourite section as it is EVERYWHERE.
Just like at your Gran's house.
4) His View.
I bet a lot of people can see a few trees from their house, noting special to see here.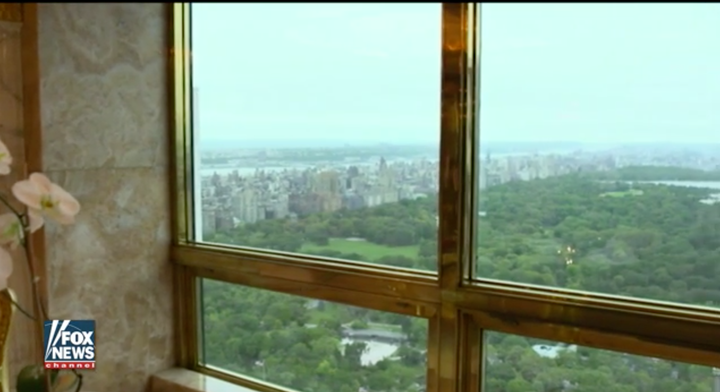 Pah, barely worth getting out of bed for.
Oh hang on, that's the rent.
5) His Childhood.
OK, so his actual childhood isn't in his apartment but he does reference it.
He denies he had an "opulent" upbringing while a picture of his modest childhood home is shown.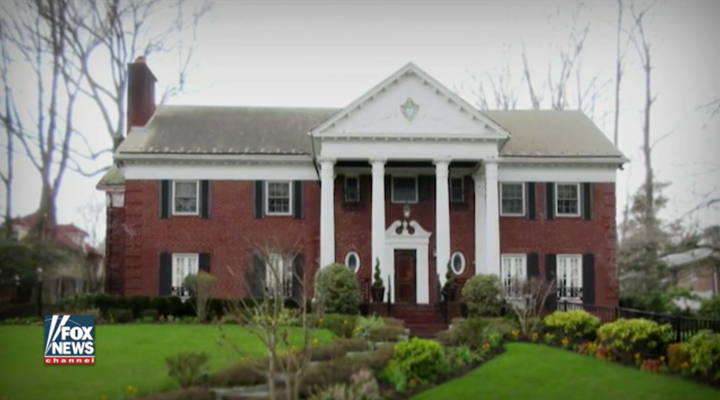 And here's the modest price tag:
6) The Toy Car.
Donald trump's son, Barron, has the same toys as any other child, a little toy car.
Perhaps you grew up with a collection of Matchbox cars or maybe even if you were lucky, a Scalextric?
Poor Barron only has one.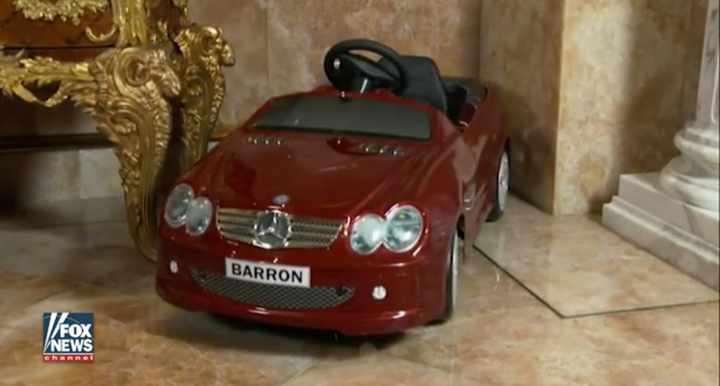 Oh wait, hang on. That's personalised.
Even his little toys are telling.
7) His Letter.
Yeah, we've all got one of those.
Related