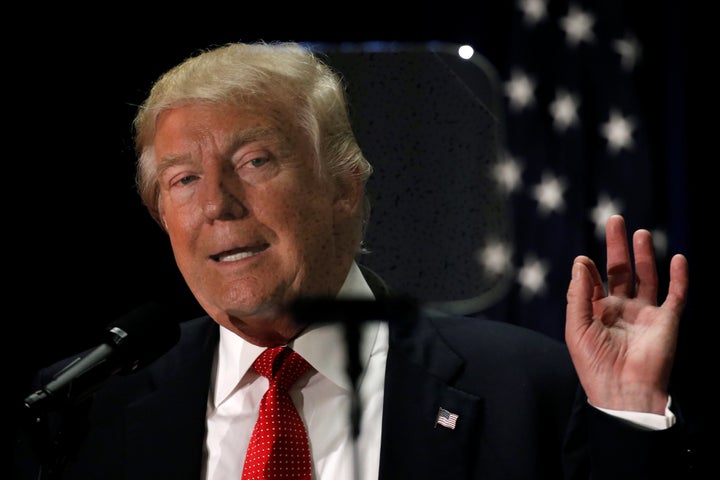 Donald Trump's claim on Sunday that the British people call him 'Mr Brexit' has sparked alternative - and perhaps more accurate - nickname suggestions.
The Republican presidential candidate told CNBC on Sunday that the UK public call him 'Mr Brexit' after they voted to leave the European Union.
Yet many Brits were struggling to remember Trump ever being referred to as 'Mr Brexit.
Many pointed out that the 70-year-old billionaire property mogul has many nicknames, yet "none of them were Mr Brexit".
Trump, who congratulated the Scottish people the day the EU Referendum result was announced, was called an "incomprehensible jizztrumpet" at the time.
That particular nickname was shared more than 8,000 times.
Trump's Scotland tweet also spawned another unfortunate nickname - "cocksplat".
While others suggested what Trump might have misheard Mr Brexit, offering up names that rhymed with the phrase.
And this suggestion didn't even rhyme:
Last month Trump baffled people around the globe by claiming that instead of being known as Mr President, he would one day be known as 'Mr Brexit'.
Trump clearly really wants to be called 'Mr Brexit'.