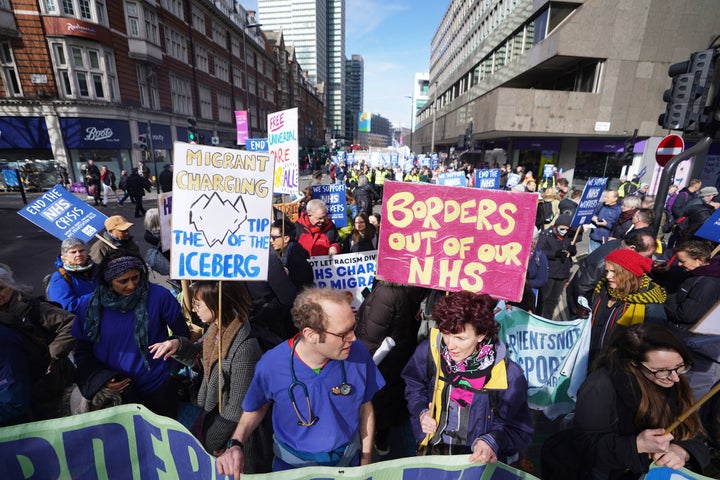 Thousands of NHS staff and patients took to the streets of London yesterday to show their support for striking health workers.
Demonstrators carried placards declaring 'Don't Mess With Our NHS' and 'We Support NHS Workers' as the march made its way from University College London Hospital to Downing Street.
Politicians including former Labour shadow chancellor John McDonnell addressed the crowd in a show of support.
The demo came as junior doctors in the British Medical Association (BMA) rejected health secretary Steve Barclay's offer for pay talks if they called off a three-day walkout next week.
The union accused the Tory minister of "a feeble attempt to stall us".
The industrial action is the latest in a wave of NHS strikes in recent months.
Dr Tony O'Sullivan, founder of the SOS NHS coalition, which organised yesterday's march, said: "There is a tragedy unfolding before our very eyes.
"500 avoidable deaths every week on the NHS emergency pathway. The government is 100% to blame.
"I have never seen such a crisis of low morale amongst health staff – pay NHS staff properly now and repair this current crisis."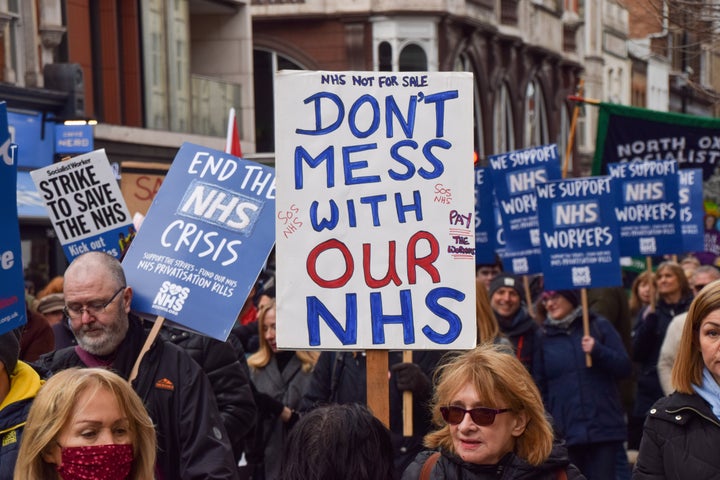 Barclay said it was "incredibly disappointing" that junior doctors have not called off next week's "hugely disruptive" strike, which will affect A&E departments, cancer care, maternity, and planned care.
Writing in the Sunday Telegraph, the health secretary said "this presents a real risk to patient safety, which should pose difficult ethical dilemmas for our hard-working junior doctors".
He said the 35% pay rise demanded by the union for junior doctors was "simply unaffordable".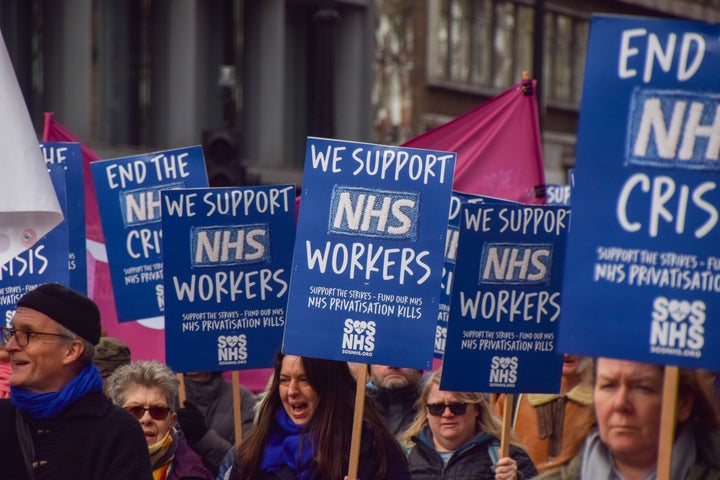 In a letter to Barclay, co-chairs of the BMA's junior doctors committee, Dr Vivek Trivedi and Dr Robert Laurenson, wrote: "We remain open to entering talks with Government anytime and anywhere to bring this dispute to a swift resolution and restore the pay that junior doctors have lost.
"We would encourage you to reconsider the preconditions that are currently preventing talks from taking place.
"As you have known for more than two weeks, our strikes will commence on Monday. And you also know, until we have a credible offer, we are not in a position to call them off."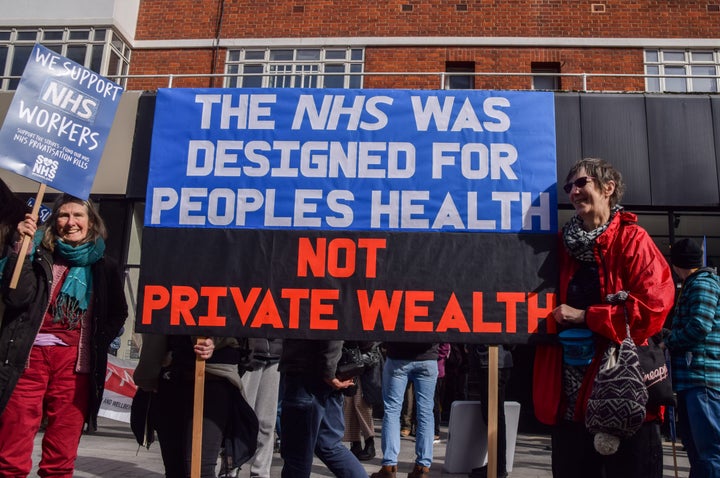 NHS Providers chief executive Sir Julian Hartley said: "It is deeply disappointing that even at this late stage there is no real prospect of meaningful talks between the Government and the British Medical Association to avert the forthcoming industrial action.
"This is a setback for the NHS. The people who will suffer will be patients facing yet more disruption, and staff whose morale will take a further hit."