A child who lost his hands and legs to meningitis is unable to play outside as much as he'd like this summer as his mum says their garden isn't safe enough for him to be in.
Taylor Lewis, three, is very unstable on his legs and his mum, Terri Lewsley, worries that he might fall and hurt himself if he goes in the garden in its current state.
As such she has asked people to help her fund materials to create a 'dream garden' so Taylor, from Ilkeston in Derbyshire, can play outside safely.
"The garden isn't safe for Taylor due to it being very uneven and having various drops," Terri told HuffPost UK. "The garden has large rocks around the edge and if Taylor was to fall or trip it would cause harm to him. He's not the stablest on his legs, never mind with it being all uneven."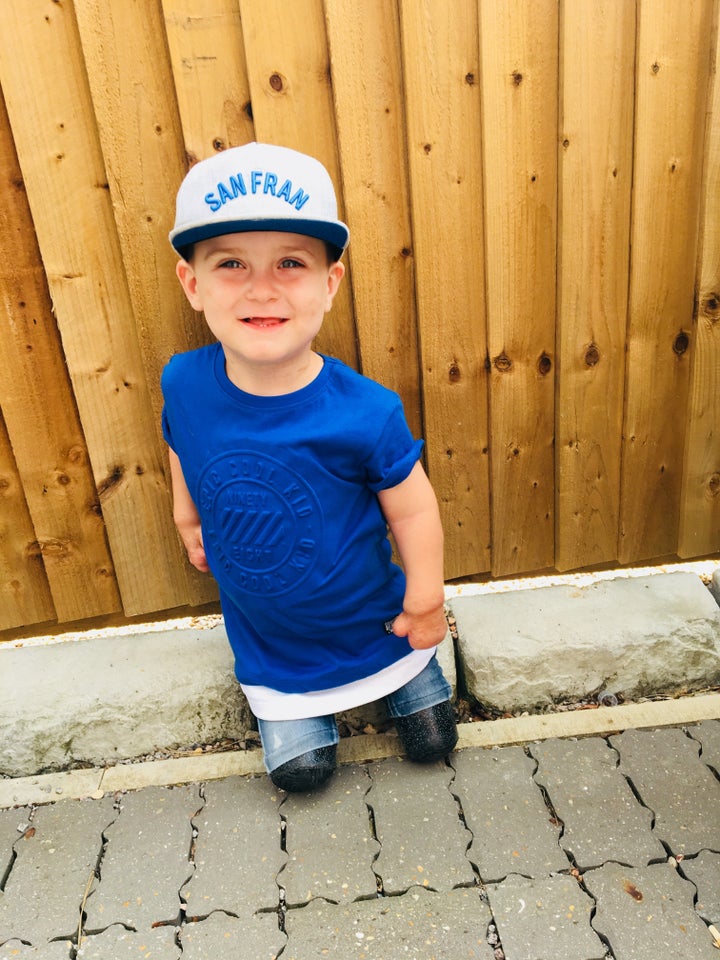 Taylor contracted meningitis when he was eight months old and was put in a medically-induced coma for 17 days. He ended up having one of his legs amputated, as well as both hands. Last year he had to have his other leg amputated, meaning he now relies on prosthetics to get around.
The family live in a specially-adapted bungalow. Futures Housing Group said it works with customers before they move in to ensure properties meet their needs. "This can include support to alter gardens, although it is the responsibility of our customers to maintain any outdoor areas," a spokesperson told Derbyshire Live.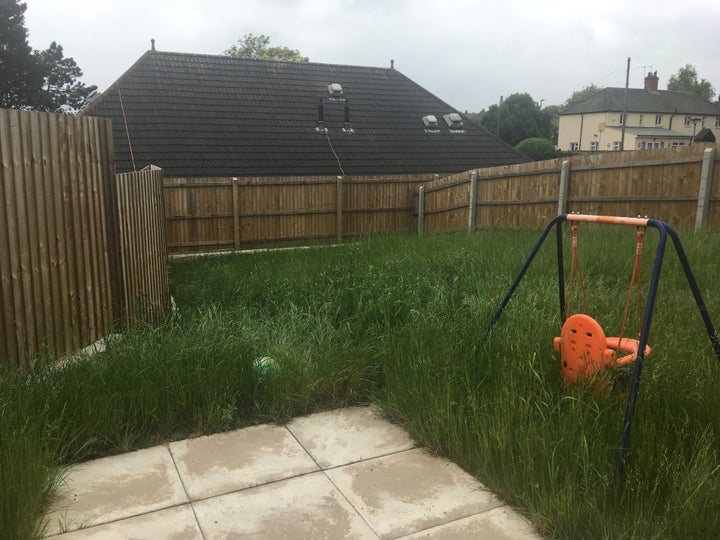 With a sun-filled summer on the cards, Terri - a full-time carer for her son - is desperate to provide Taylor with a garden that is safe and fun for him to be in. "Taylor would love a space of his own outside to play and get around," she said. "He loves being outside and it's horrible seeing him stuck indoors on beautiful days like we've been having."
She has set up a Just Giving page for her son and hopes to raise £2,000 to pay for materials, as she already has a construction team lined up who are happy to do the work for free. At the time of writing she had reached half of the target.
Terri added: "Taking him to the park isn't that easy at times, so being able to provide Taylor with his own space would mean the world."