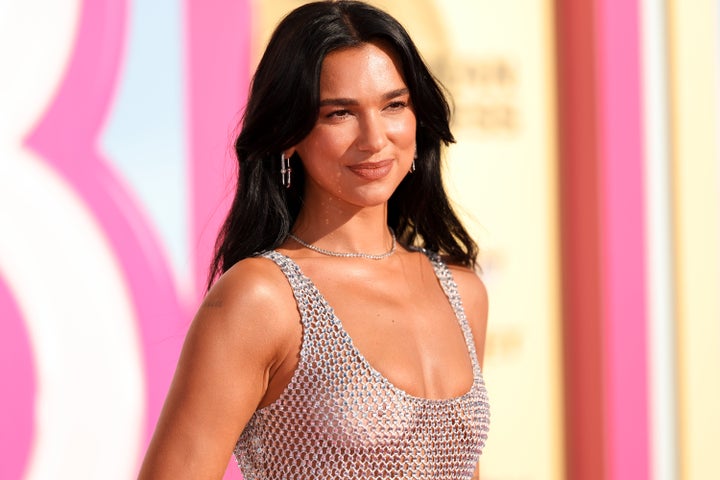 Her debut and sophomore albums, Dua Lipa and Future Nostalgia, both smashed the charts and went all sorts of platinum, with the latter reaching number one in the UK, Australia and various other countries.
Miss Dula Peep had been quiet for a while on the solo music front, save for a few collaborations with Elton John and Megan Thee Stallion and a Barbie banger – until now…
The singer blanked out her social media profiles and started posting cryptic teasers for a new era on Halloween itself – so here's all your questions answered about Dua Lipa's new music.
How has Dua Lipa been teasing new music?
The teasers started in the form of a wiped Instagram profile and a new, kaleidoscopic profile picture on 9 October, prompting fans into a frenzy of speculation.
She then changed her previously released album covers to alternate kaleidoscopic versions on Apple Music, updated her website and posted the first actual teaser on 12 October.
A few days later, Dua posted a pic to her Insta captioned: "Miss me?" before swiftly deleting it, and replacing it with a picture of a key in the singer's mouth and the caption: "Catch me or I go…"
Then, she deleted that post too – but shortly after, Ms. Lipa posted a new teaser of actual music, with the lyrics to the brief teaser being "Catch me or I go," and the caption: "I'm not here for long."
But – you guessed it – she deleted that post as well. Then, on Halloween, she restored two of the deleted posts, and gave us the first permanent tease for the singer's third studio album.
"Tell me all the ways you need me," she sings before the numbers 4, 8, 9, 9, 14, 15, 21 flash onscreen.
Since confirmed by the singer herself, the numbers are an alpha-numeric code that translate to 'D, H, I, I, N, O, U'; an anagram of 'Houdini', the famous escape artist who died on Halloween.
On 1 November, Dua Lipa confirmed via a fourth Instagram post that the lead single for her third studio album would be called Houdini.
What do we know about Dua Lipa's new single, Houdini?
The short answer is: not much.
The single will serve as DL3's lead single, and will be released on 9 November at 9pm GMT.
She will appear on Greg James' Radio 1 Breakfast show on Friday to promote the song, and was also spotted outside the BBC on Tuesday morning, where it appeared as if some people were being treated to an exclusive first listen:
The cover art for the song features Dua licking her own reflection with her new red hair, with a further promo pic having been revealed:
Does Dua Lipa's new album have an official name?
That's what we know about DL3's lead single – but what about the album itself?
Dua previously told the WSJ Magazine that "[the album] has a vision. It has a name—for now," but declined to reveal any further details.
So in answer to the above question; yes, we just don't know it.
What else do we know about DL3?
In an interview with T Magazine, Dua described the album has her most "personal" to date.
In that same interview, she also dropped a few hints at the actual sound of the album.
"The album is different—it's still pop, but it's different sonically, and there's more of a lyrical theme," she said, adding that the record is inspired by "1970s-era psychedelia".
Who is Dua Lipa working with on this album?
According to W Magazine, there are a few big names that have been in and around the studio with Dua, with Kevin Parker (Tame Impala) and Caroline Polachek collaborator Danny L. Harle being just two of them.
Add to the list Producer Koz and Sarah Hudson, the latter of whom has worked with Justin Bieber and Nicki Minaj among others, and you've got musical magic on your hands.
When will DL3 be released?
Also no current concrete date, but we'd imagine 2024 at some point.