Kate embraced Professor Jacqueline Dunkley-Bent after spotting her among the guests during a visit to the Royal College of Obstetricians and Gynaecologists (RCOG) in north-west London on Tuesday 27 February.
Professor Dunkley-Bent was photographed in uniform outside St Mary's Hospital in Paddington, London, following the birth of Princess Charlotte in 2015. It was reported at the time that the pair had built up a rapport as Dunkley-Bent had also been present at the birth of Prince George in 2012.
As she left, the Duchess, who is expecting her third child, thanked RCOG president Lesley Regan and added: "It was so great to see Jacqui as well," according to The Express.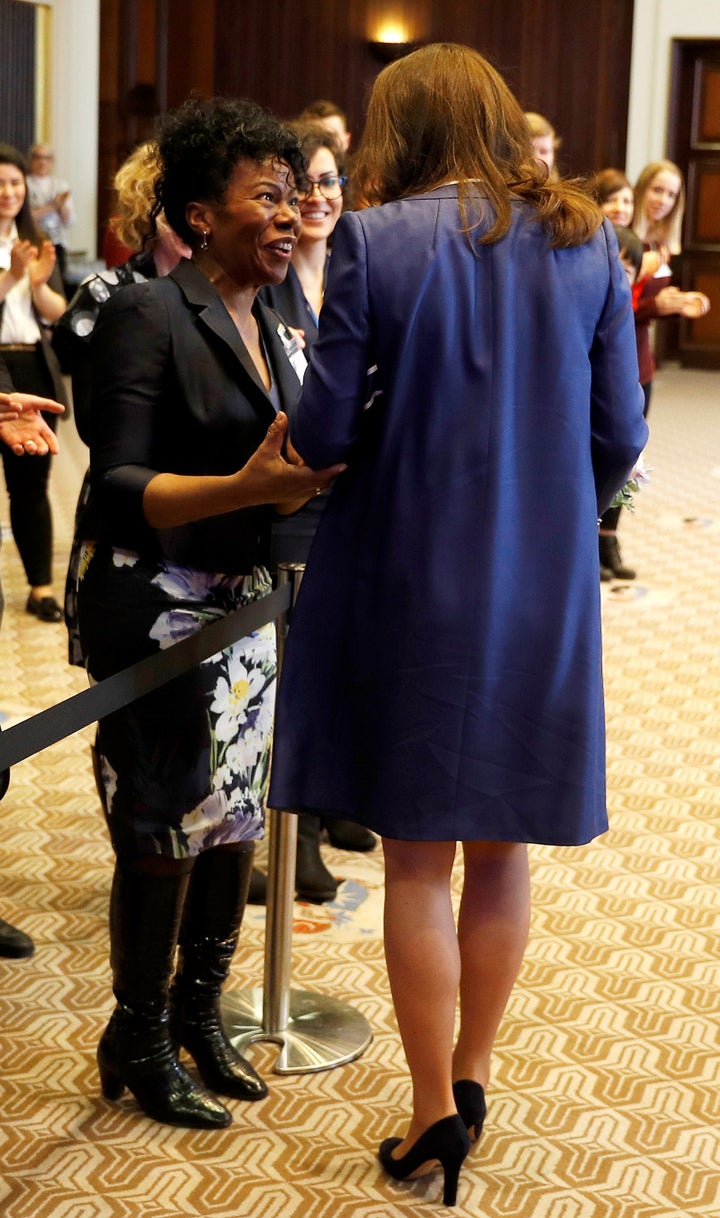 Professor Dunkley-Bent is currently head of maternity, children and young people at NHS England and national maternity safety champion for the Department of Health. She is also visiting Professor of Midwifery at Kings College London and London South Bank University.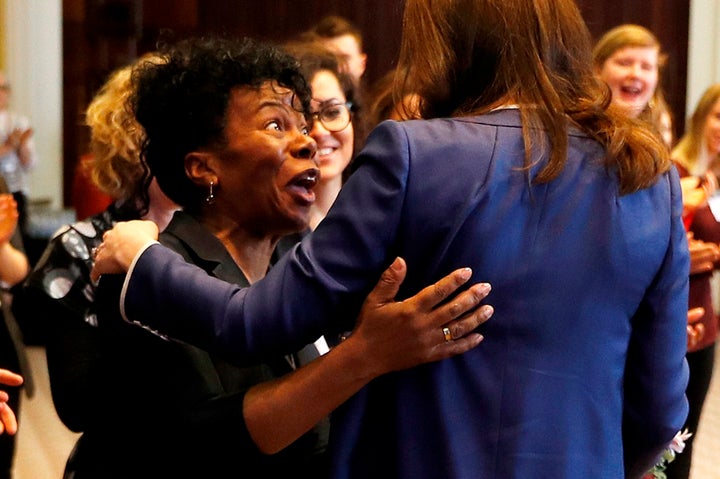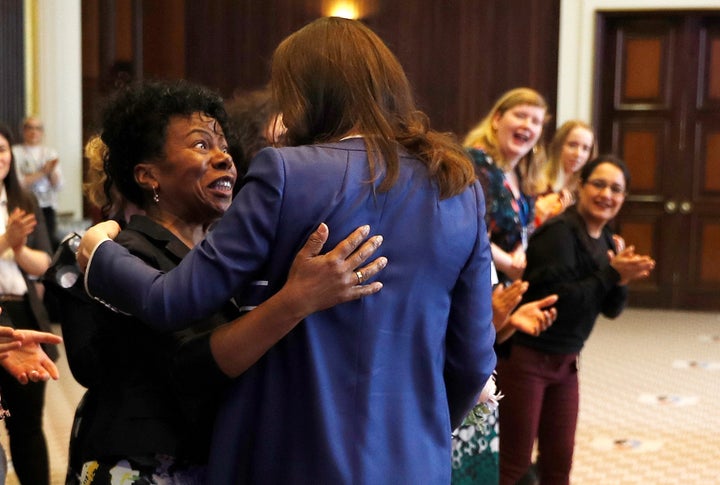 The Duchess has become patron of RCOG and the Nursing Now campaign, which aims to support nurses to become leaders so they can play a greater role in health policy decision-making.
In a speech given during the event the Duchess said that launching Nursing Now to help promote the vital work of nurses around the world meant a lot to her personally.
"My great-grandmother and grandmother were both volunteer nurses," she said. " They would have learned first-hand from working with the Voluntary Aid Detachment and the Red Cross about the care and compassion that sometimes only nurses can provide.
"Decades on, nursing has come a long way and continues to play a significant role in all our lives. From what I have seen from visits to hospices and hospitals across the country, nurses are always there. You care for us from the earliest years. You look after us in our happiest and saddest times. And, for many, you look after us and our families, at the end of our lives."
During her visit the Duchess watched medical trainees demonstrate how they would perform keyhole surgery and stitch up skin following a caesarean.
Presenting Kate with a certificate to mark her patronage, Professor Regan said: "On behalf of everyone here present, I would like to extend our very best wishes for the birth of your third child.
"I'm confident that you will receive excellent care from the wonderful team at my own hospital, as indeed you received for the births of Prince George and Princess Charlotte.
"Thank you once again for visiting the college today, becoming our patron and for showing such passionate interest in our work.
"We look forward to a very long and fruitful relationship with you and your family."