EVERYTHING YOU NEED TO KNOW
Tory-supporting papers turn on May after election disaster
Labour takes Kensington from the Tories by just 20 votes in last seat to be declared
Conservatives have 318 seats and Labour has 262
Theresa May admits she is 'sorry' for Tory MPs who lost their seats
Downing Street confirms Boris Johnson, Amber Rudd, Michael Fallon, David Davis and Philip Hammond will keep ministerial posts
UK votes for hung parliament with Tories falling short of majority
May will form a government with the help of NI's DUP party
Nick Clegg out but Jo Swinson and Vince Cable are back for Lib Dems
Tories fail to win key in targets England, but claim seats in Scotland
Former SNP leader Alex Salmond loses seat, Ukip's Paul Nuttall resigns
Labour has taken the London constituency of Kensington from the Tories by just 20 votes in the final general election result to be announced.
Emma Dent Coad's victory brings Labour's total to 262 seats and the Conservatives to 318.
Earlier today, Theresa May said she was sorry for the Tory candidates who had lost their seats in the election.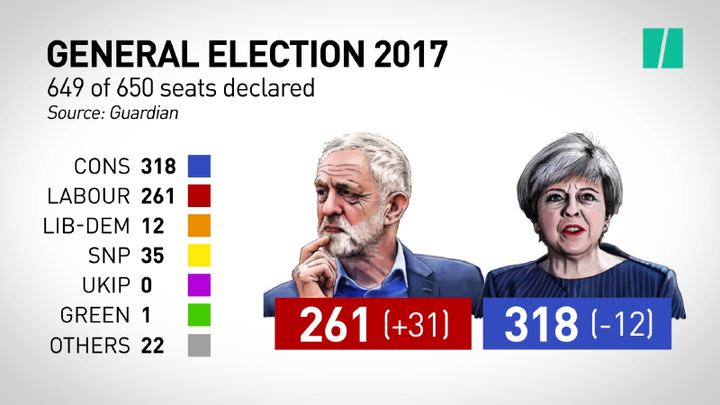 The Prime Minister said she will "reflect" on what the Tories need to do to "take the party forward" after her snap general election gamble backfired spectacularly.
It comes after last night's shock result led to the Conservatives falling short of a majority in the House of Commons, leading to a hung parliament.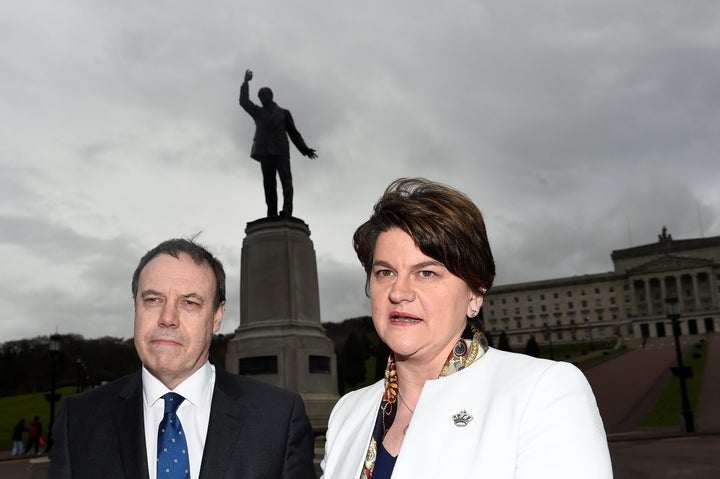 It is still unclear if this is a formal arrangement or if it simply means the DUP has agreed to consider support vote-by-vote.
And a DUP source told HuffPost UK on Friday: "The two parties [DUP and Conservatives] have worked well together for two years.
"There's no reason to suppose they won't continue to do so in future.
"But the point made time after time to Labour MPs remains: for as long as you allow yourselves to be led by an IRA cheerleader, you exclude yourselves from entering No 10."
It comes after Labour leader Jeremy Corbyn called for May to resign and said the party was ready to "serve this country".