Eliza Cummings-Cove, a final year Sociology student at Durham University, handed in the 10,000 word piece entitled "Keeping up with the Kardashians: A postfeminist fairy tale?" this week.
She wrote on Facebook: "I'd like to thank all the haters who said I couldn't do my diss about the Kardashians, you inspire me."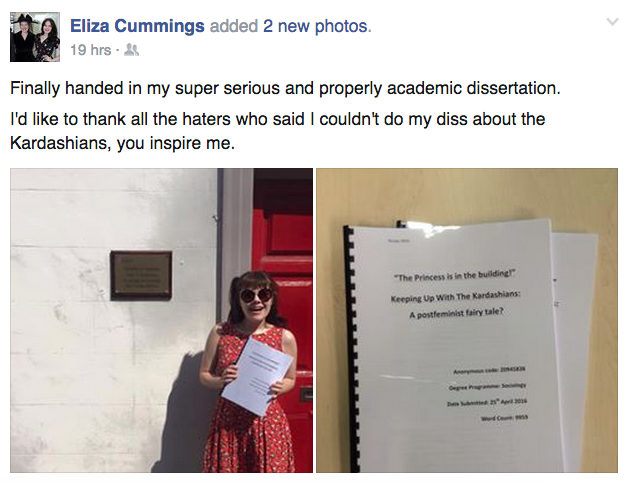 The essay - worth a third of her entire degree - explored the postfeminist credentials of the famous family, and their impact on young girls and women worldwide.
"I picked the Kardashians as a sort of joke but then six months went by and I realised I couldn't really change my mind at that point," Cummings-Cove told The Tab.
"Generally, my friends think it's completely ridiculous. Ollie Burrows, a Law finalist at Durham, told me: "Every time I see your stupid title it makes me sad"."
She interviewed nine girls about their experience of the Kardashians, and their views on consumerism, beauty and sexual liberation.
"Postfeminism is essentially what some people think is the current era of gender relations. On a broad level it claims that all of feminism's aims have been achieved," Cummings-Cove told HuffPost UK.
But the Kardashians' restrictive image of femininity could send feminism's successes back to the past, she said.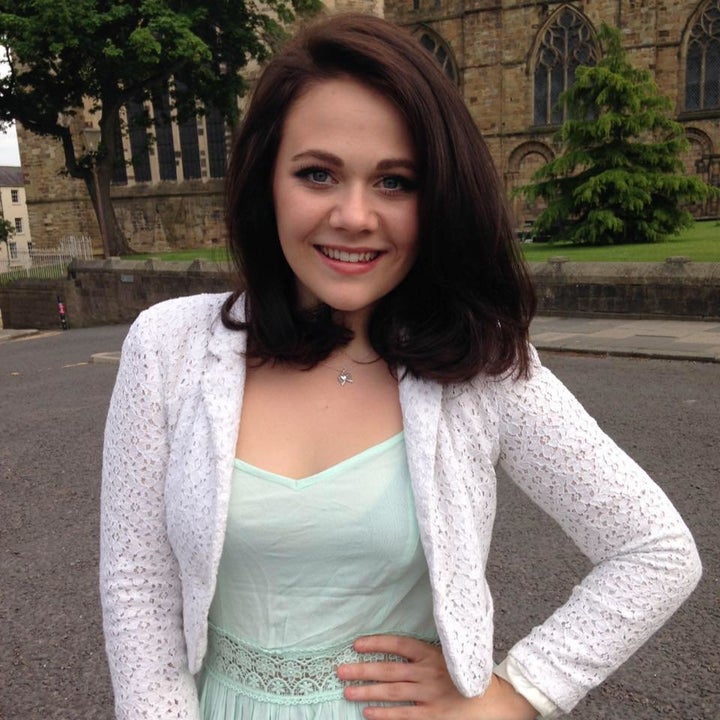 "The postfeminist narrative they disseminate has potentially disastrous effects for gender equality on a huge scale, and so we have to ask whether the postfeminist fairy tale is one we want to be telling our daughters," Cummings-Cove said.
"I used to watch it and be like "Omg this is so great" and now I watch it while shouting, "Crush the patriarchy!" It's not ideal."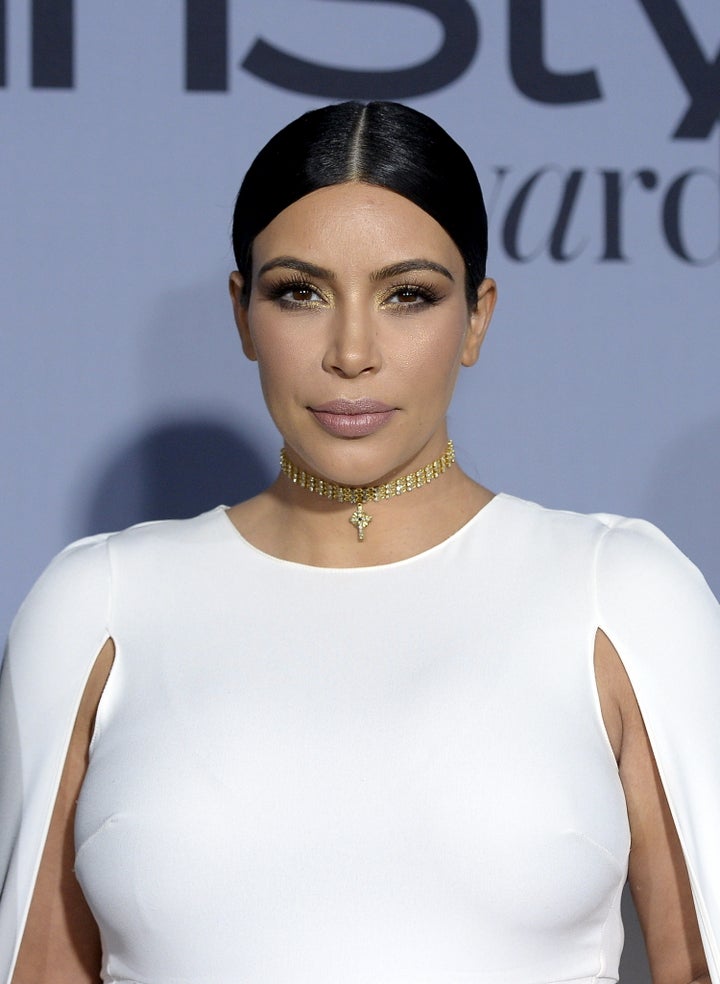 The so-called "Kimposium" discussed the cultural significance of the family last November.