During Thursday's edition of the ITV daytime show, Eamonn spoke to Dr Zoe via video-link, where she said they'd be involved in a discussion about how gardening and keeping alpacas can both have health benefits.
"Your hair reminds me of an alpaca today," Eamonn then told her. "You just want to pet it, don't you? It's very alpaca-ish."
After laughing off Eamonn's comments, the GP then told him: "Don't touch my hair!"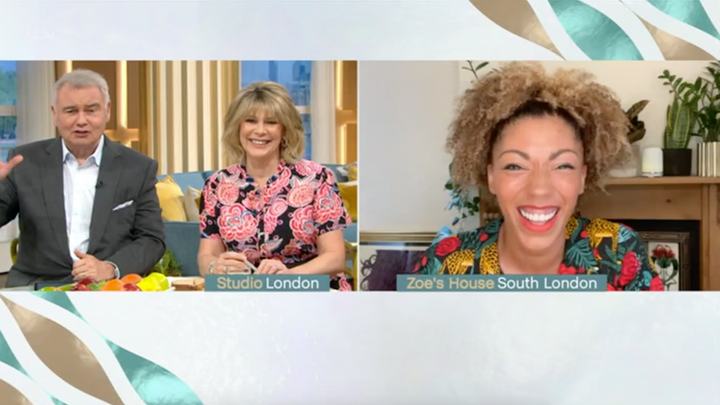 Shortly afterwards, footage of the exchange was circulated on social media, with many viewers criticising Eamonn for his inappropriate comments about a Black colleague's hair:
Eamonn subsequently issued a response, telling his followers: "Hey everyone out there. If my attempt at being humorous with my friend @DrZoeWilliams was misjudged I am mortified and humbly apologise to anyone who was offended."
HuffPost UK has contacted ITV for comment.
This is far from the first time that Eamonn's on-air remarks have led to controversy.
Early in the pandemic, he also sparked a response from Ofcom when his comments about a debunked 5G conspiracy theory incited hundreds of complaints to the TV watchdog.