Ed Balls has warned that Labour is set to stay out of power – and he is unlikely to make a political comeback - until the party's membership better reflects the wider public.
In an interview with HuffPost UK, the former Shadow Chancellor said that Labour was unlikely to win a general election unless Jeremy Corbyn quits, changes direction "substantially" or restores rules to give MPs and unions more of a say.
The 'Strictly Come Dancing' star said that while he had received huge public support for his appearances on the show, it was "too early" to decide on a return to Parliament.
In the wide-ranging interview, he also:
* revealed Corbyn still hasn't contacted him since his Strictly exit, though a spoof caller pretended to be the Labour leader
* said schoolteachers have texted to say his TV dancing has been used in school assemblies to show pupils how 'anyone can improve'
* claimed Strictly was part of 'the longest mid-life crisis in history'
* admitted his worry that the public would see him just through 'the prism' of politics if he returned to the Commons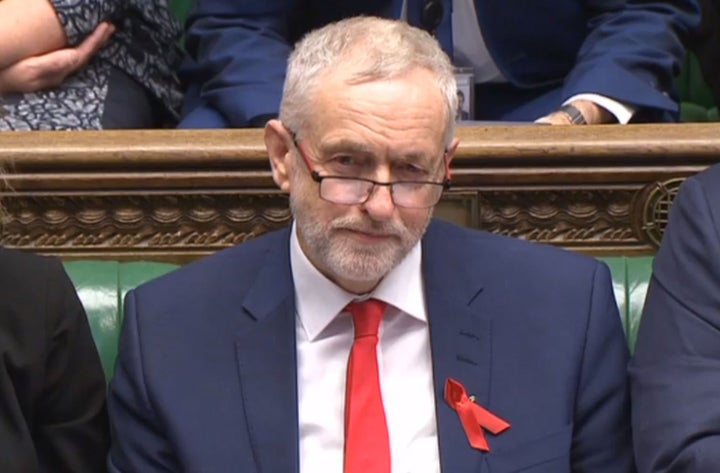 Speaking for the first time in detail about the prospect of a return to his former Westminster seat in Yorkshire, Balls pointed out that he may not have a chance of contesting it after boundary changes in 2018.
He also suggested that the new left-wing party membership would make any comeback in any seat more difficult.
Asked if he could plausibly get selected in his old Morley and Outwood constituency or elsewhere, he replied: "You are asking a focused question which actually is the broader question about the leadership of the Labour party and its future direction and the role that members play.
"I think the problem is that the Labour party now has a membership which is quite different, in most seats, from the local Labour voters. That is very problematic.
"In Morley and Outwood we had 300 or so on election day [2015] and it's now over a thousand. They certainly vote in important elections. So if you were a sitting MP your first priority would be to understand who they are, but that's not what I've done."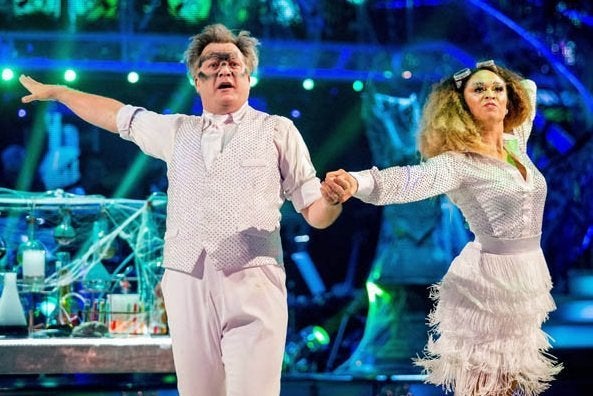 Balls backed deputy leader Tom Watson's idea of restoring the 'electoral college' – of MPs, unions and party members - that once selected Labour leaders.
"I think Tom was totally right to say in the autumn that we should reconsider the electoral college.
"There are really good reasons why left of centre parties have not had simple OMOV elections and have had electoral colleges in the past."
He said that unless such a change occurred, Labour was unlikely to win another general election.
"If you knock out the electoral college and see this big change in membership with a lot of people returning, surely at some point sense will prevail and people will realise that you can't have a leadership which has diametrically opposed views to the people you need to persuade to vote for you.
"And therefore in order to win we have to decide to return to a more centre left platform and leadership, I don't see structurally how that happens with this membership like this."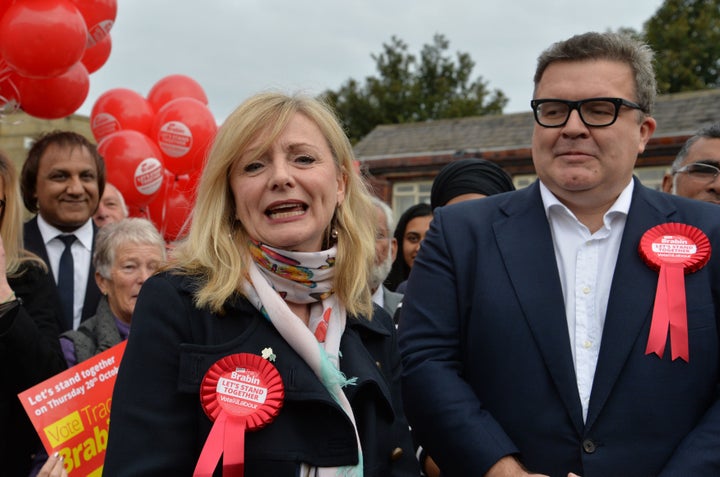 Balls said that the options facing the party were stark.
"You either change to an electoral college and give again a bigger choice to people whose job is to be in touch with the voters rather than simply the members, which is what MPs are for.
"Or you have to have a big shift in the membership through recruitment which is just an incredibly difficult thing to do, when you are talking not about returning activists but people who need a Labour government but have busy lives and don't naturally join political parties. This is a very, very difficult thing do to."
The former Cabinet minister said that Corbyn could still quit before the next election.
"I think that it's not impossible he will see sense and realise that he can't win and choose to trigger a leadership election before 2020.
"He's got a mandate from the Labour party membership in September so he could and still can choose to go on a very substantial political journey and realise that in order to win you can't only appeal to an Islington voter, he's got to appeal to a Morley voter as well. But I don't see any sign of that yet.
"So one the one hand he could decide to shift toward electability. But he could also realise that he can't do it and he could hand over to somebody who has more potential. "
The Tory-held seat of Morley is set to become a safe Labour seat after boundary changes in 2018, after taking a chunk of the neighbouring Batley and Spen.
But Balls said that new Batley MP Tracey Brabin was in pole position for the new seat.
"The rules are that it's sitting MPs first and I'm not a sitting MP, I have no standing or status at all. If I'd been the MP for Morley then I'd have become the MP for the new seat. So that [route back to Parliament] wouldn't be an option anyway."
He insisted that he had not gone onto the BBC TV dancing show with any secret plan to get back into politics.
"The thing about Strictly Come Dancing, and the last three months and the amount of exposure, is that if I'd had a hidden agenda or a plan, everyone would have seen it.
"You can't cover things up. I don't feel as though I haven't to convince you that I haven't got a plan."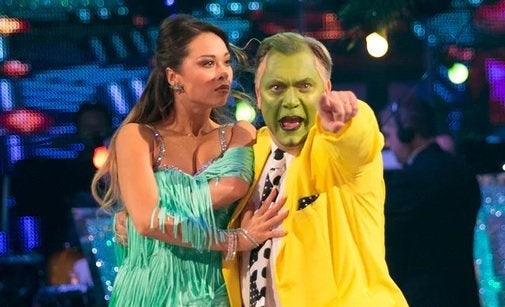 Asked whether the public at large would be more open to his views on politics after Strictly, he replied: "It feels like it's too early to even think about that question.
"The prism of politics is really thick and the refraction of it means that when people look at you through that prism, they never ever see you. They only ever see the refraction.
"Strictly takes away that prism. But I think if I was a politician again, the prism would be put back. Who knows? I don't know but my instinct is that would happen."
Balls won praise from Theresa May, David Cameron and George Osborne after his exit from Strictly last week.
But he revealed that Jeremy Corbyn hadn't been in touch – at least not the 'real' Jeremy Corbyn.
"I've had a lot of support from Prime Ministers and former Prime Ministers, former leaders of the Labour Party, former leaders of the Conservative Party. George Osborne.
"It was very nice to have a tweet of support from David Cameron on Saturday night. He waited until I was defeated before he sent his support, but it was a really nice tweet. And Katya was really impressed to have a former Prime Minister as well as a current Prime Minister supporting us.
"And then on Monday I had a call from Eleanor who works with me to say 'It's really odd, but I've just had a call from Jeremy Corbyn'.
"'He wanted to speak to you directly and get your mobile and could you call him back straight away because he wants to congratulate you and say you've obviously done really well and we should think how we can work together in the future'.
"She said can we set up a call in the next half hour, and he said 'I'm just going into a meeting, but can you just call Kat in my office and sort it all out'. Eleanor said 'it did sound just like him and it's the kind of thing he'd do.' "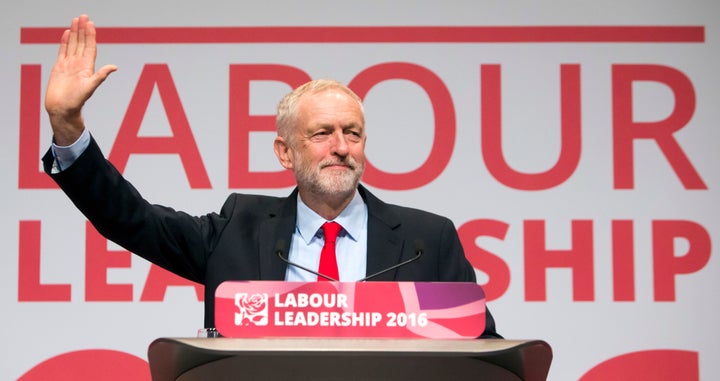 But Balls was much more sceptical.
"I said 'Well, I think it's 99% certain that this was a spoof because I don't think Jeremy Corbyn would be ringing to congratulate me.
"'But on the 1% off-chance that this wasn't some Australian radio programme or BBC Leeds, ring his office to say we've had a call'. So she called his office and it was in fact a spoof. But it was a most convincing spoof.
"So, I've had Gordon Brown and David Cameron, George Osborne, Michael Gove, but not Jeremy Corbyn."
Wife Yvette Cooper, the chair of the Commons Home Affairs Committee, has joked that his appearance on Strictly is his equivalent of a middle-aged man buying a motorbike.
Balls told HuffPost: "I've had the longest midlife crisis in history!
"I've had a midlife crisis since 2010, after the Labour leadership. I'm seven years in and going strong. I think I've embraced it."
Read the second part of Ed Balls' HuffPost UK interview HERE
Related